A super creamy & delicious nut free pesto. Perfect to serve over pasta or as a dip.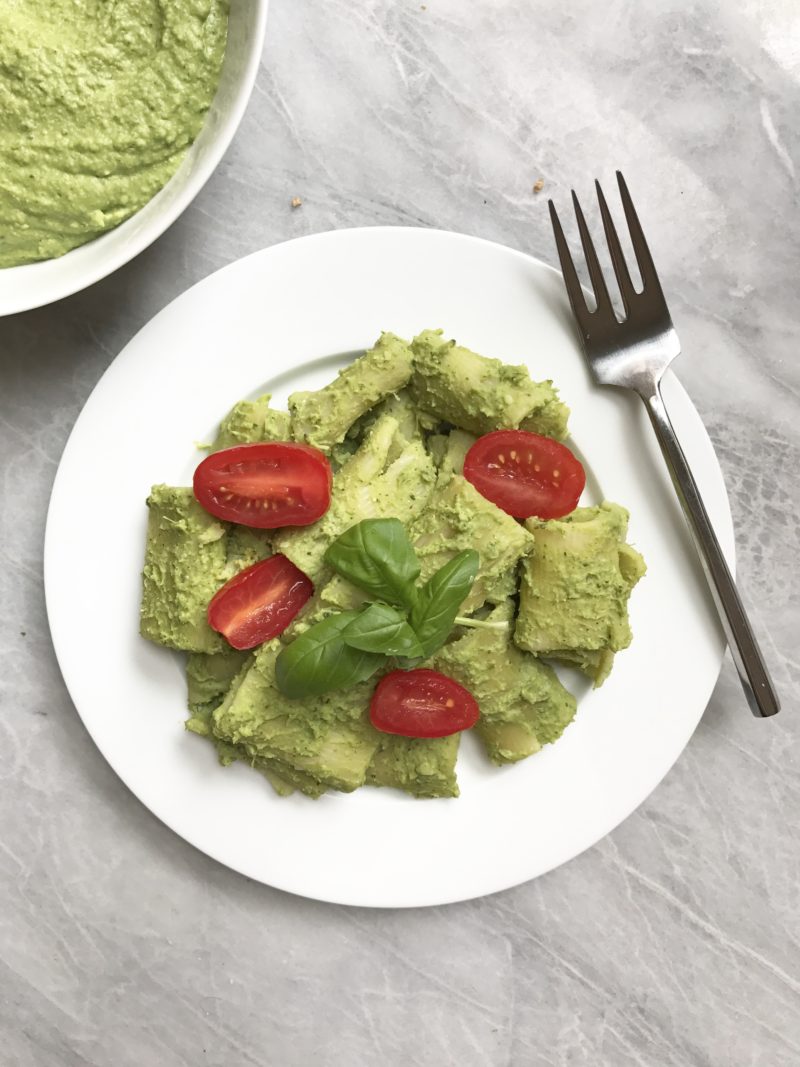 Back with another delicious pesto recipe for you guys. This time we have one that is oil & avocado free! I know that not everyone likes avocados, or some people may even be allergic, so I wanted to make something everyone could enjoy.
I love this pesto because it is super creamy and perfect for more than just pasta. I have been eating this as a dip with crackers and it's just perfect!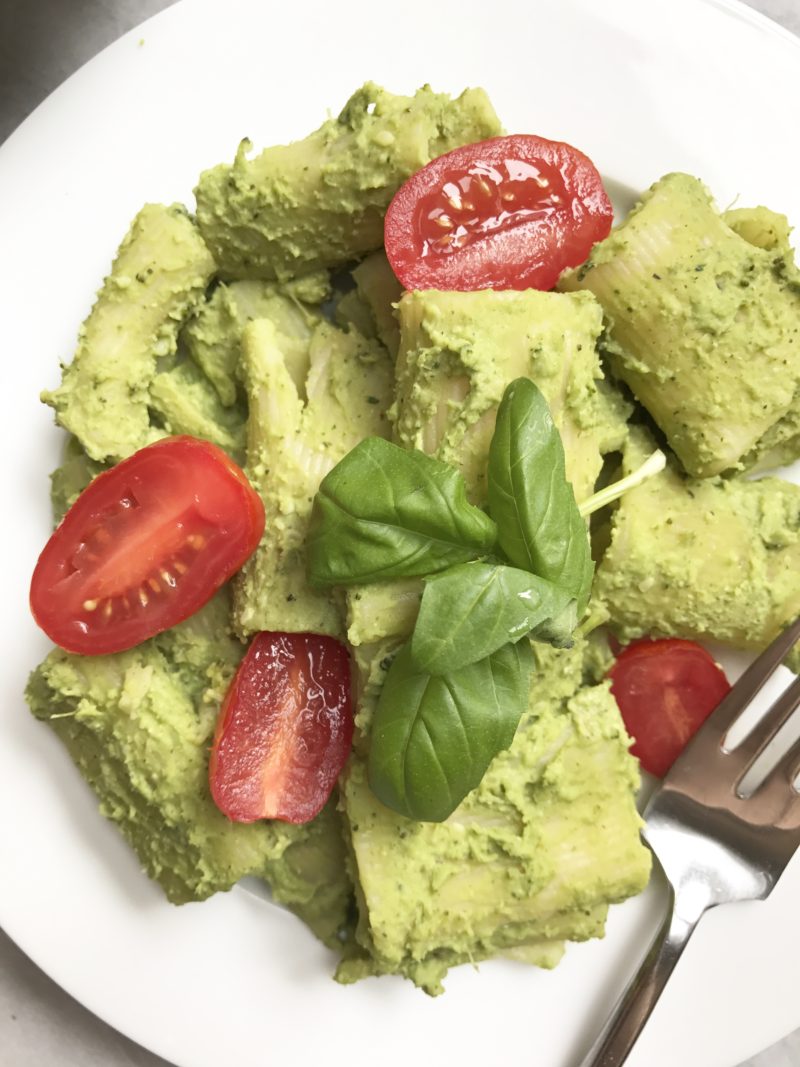 Since I'm allergic to nuts, I decided to use hemp seeds in place of the typical pine nut used in a traditional pesto. Obviously, you can add pine nuts if you would like but I think hemp seeds are perfect for this recipe.
This went rather quickly in my household. We were eating it on rice cakes, topping it on pasta and even toast. I love when recipes can be super versatile because it can be used throughout the week.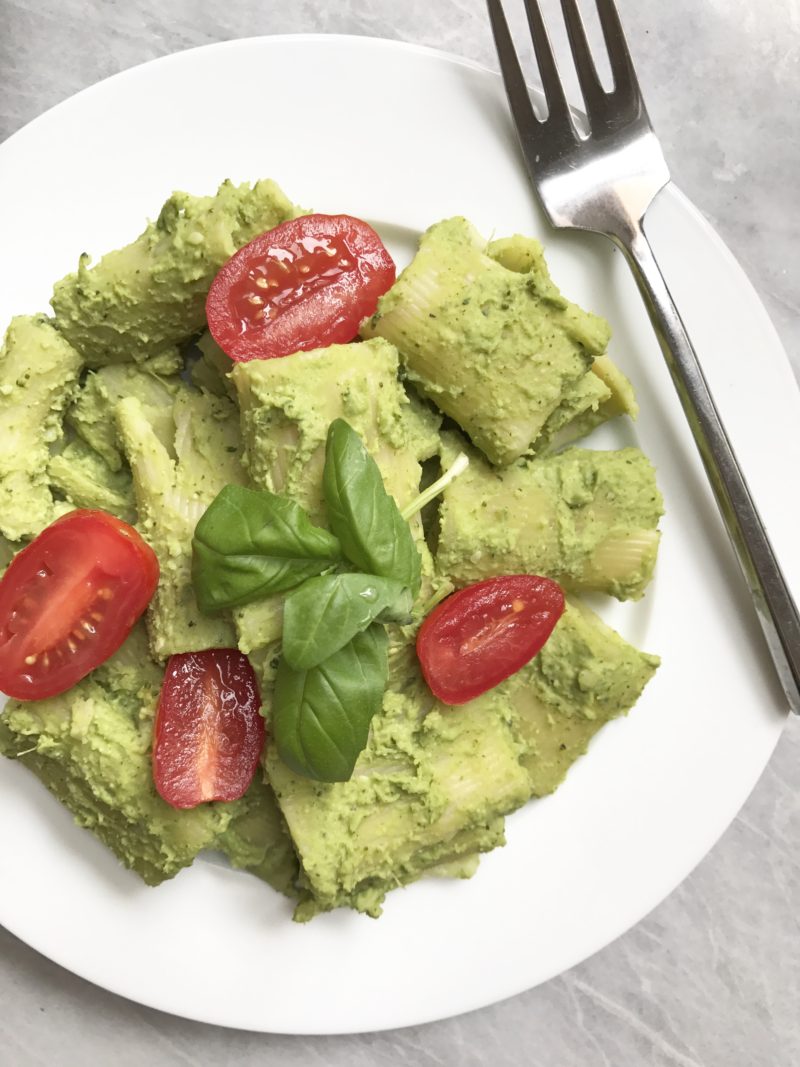 Remember, if you make any of my recipes, tag me on Instagram so I can see!
White Bean Pesto
Ingredients
1 15oz Can Cannellini Beans
2 Cups Basil
1/4 Cup Hemp Seeds
2 Tablespoons Nutritional Yeast
Juice of 1 Lemon
2 Garlic Cloves
1/4 Tsp Salt
1/4 Tsp Pepper
Instructions
After draining your beans and washing your basil, add all your ingredients into a food processor or high speed blender and pulse to combine!