I created this recipe last summer on a day that I was bored and wanted to try something new with Tofu. I often use tofu for Asian inspired recipes, but on this day I was feeling something more on the Italian side. I decided to play around with ingredients and I came up with this awesome tofu recipe.
So you're probably thinking, "6 months?? What took you so long to share it!" Honestly, I have no idea. Considering I make it SO often just because it is such an easy dish to throw in my pasta as well as it being high in protein, it was just one of those recipes that got lost in all my random burst of ideas for other recipes that ended up making it to the blog first.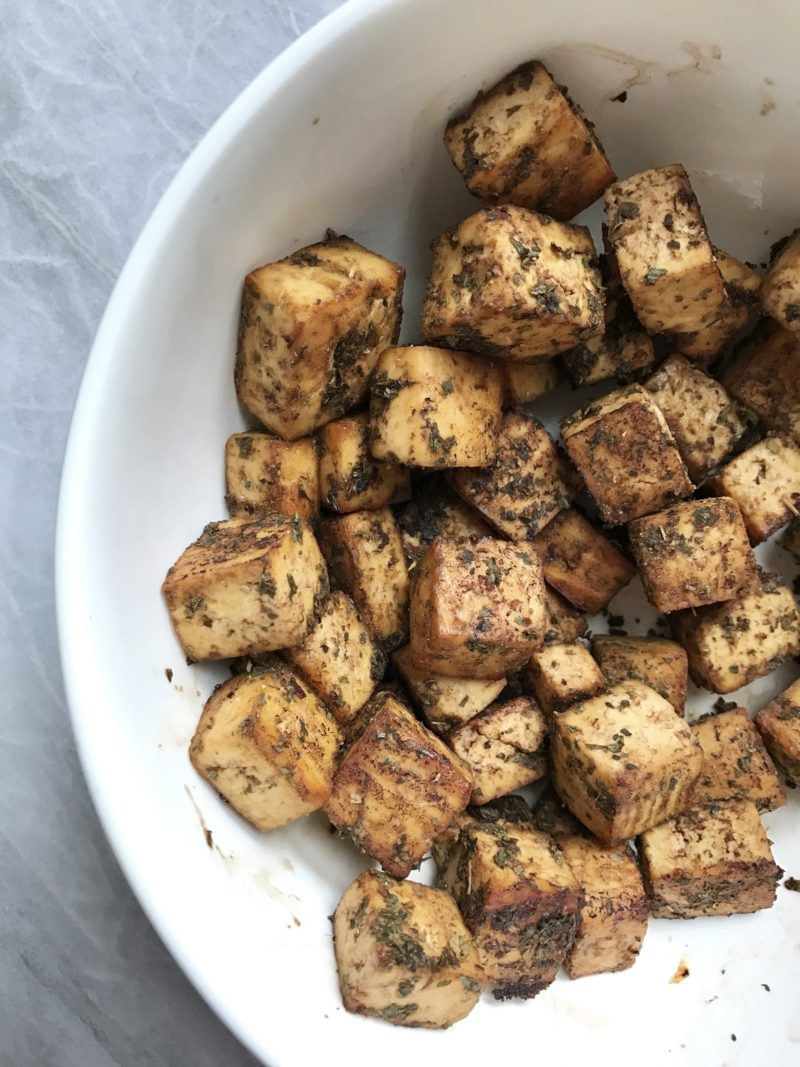 I love to bake my tofu because it firms up so nicely and also gives a really nice caramelization.
This recipe is inspired by a meal I used to get at a restaurant I would eat at all the time as a child. Obviously, the meal wasn't Vegan and when I did decide to go Vegan I wanted to somehow bring that dish to life but have it completely cruelty free. Tofu can have a meaty texture which is why I knew this would be perfect.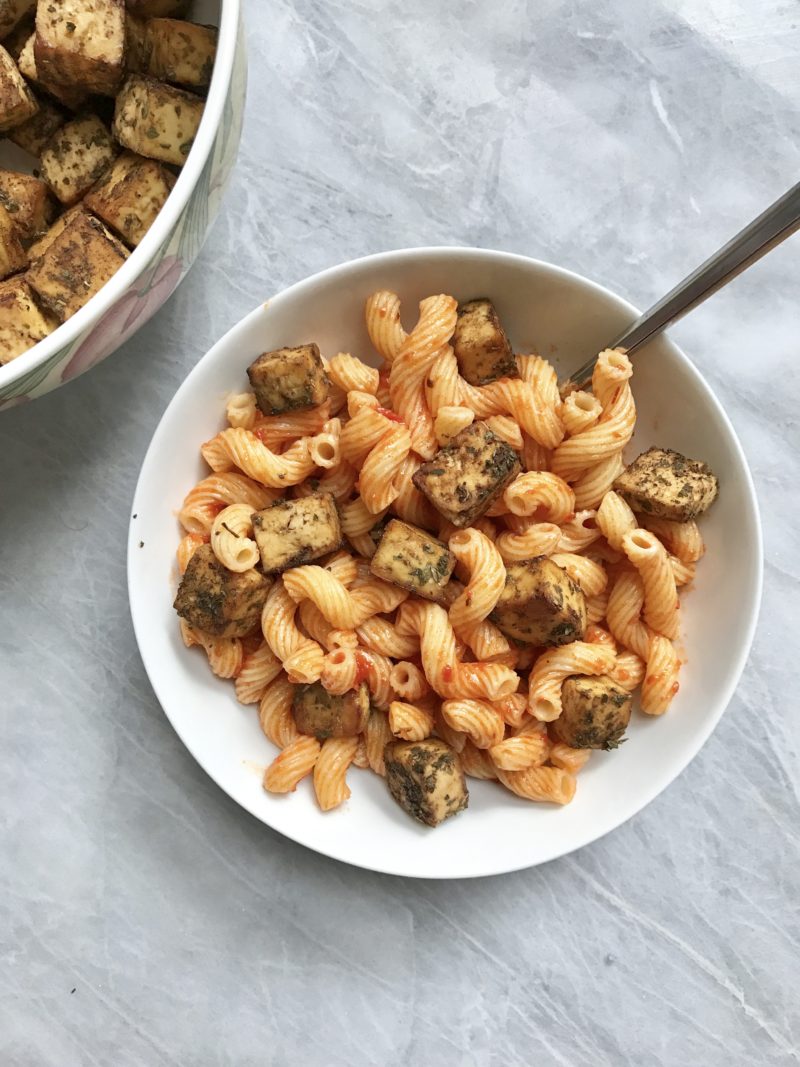 The great thing about tofu is that it is practically a sponge and will suck up any flavor you give it. It just becomes an amazing base for flavors to mix and blend together to create an amazing and flavorful dish.
You of course could add this to any dish. Salads, pizzas, pastas…The possibilities are endless! You could even cut it into more of a "cutlet" formation and eat it with a fork and knife. That's what I love about this recipe! It is incredibly versatile.
Remember to tag me on Instagram if you ever make any of my recipes!
Ingredients
1 Block Extra Firm Tofu
1/3 Cup Balsamic Dressing
1 Tablespoon Dried Basil
1 Tablespoon Dried Parsley
1/2 Tsp Onion Powder
1/4 Tsp Garlic Powder
Salt, Pepper
2 Additional Tablespoons Balsamic Vinegar
Instructions
Press tofu for 20 minutes and then cut into 1/2 inch cubes
Pre-Heat oven to 400 degrees Fahrenheit
In a bowl, combine tofu, 1/3 cup balsamic, and seasonings and let sit for 20 minutes.
On a baking sheet lined with parchment paper, place tofu evenly and bake in oven for 15 minutes. Flip, and let cook an additional 10 minutes.
Take out of oven, transfer to bowl and pour the additional balsamic on top. Stir to combine and serve.
http://plantbasedjane.com/2017/02/balsamic-tofu/