Get cozy with this delicious and easy soup with veggies, white beans and noodles.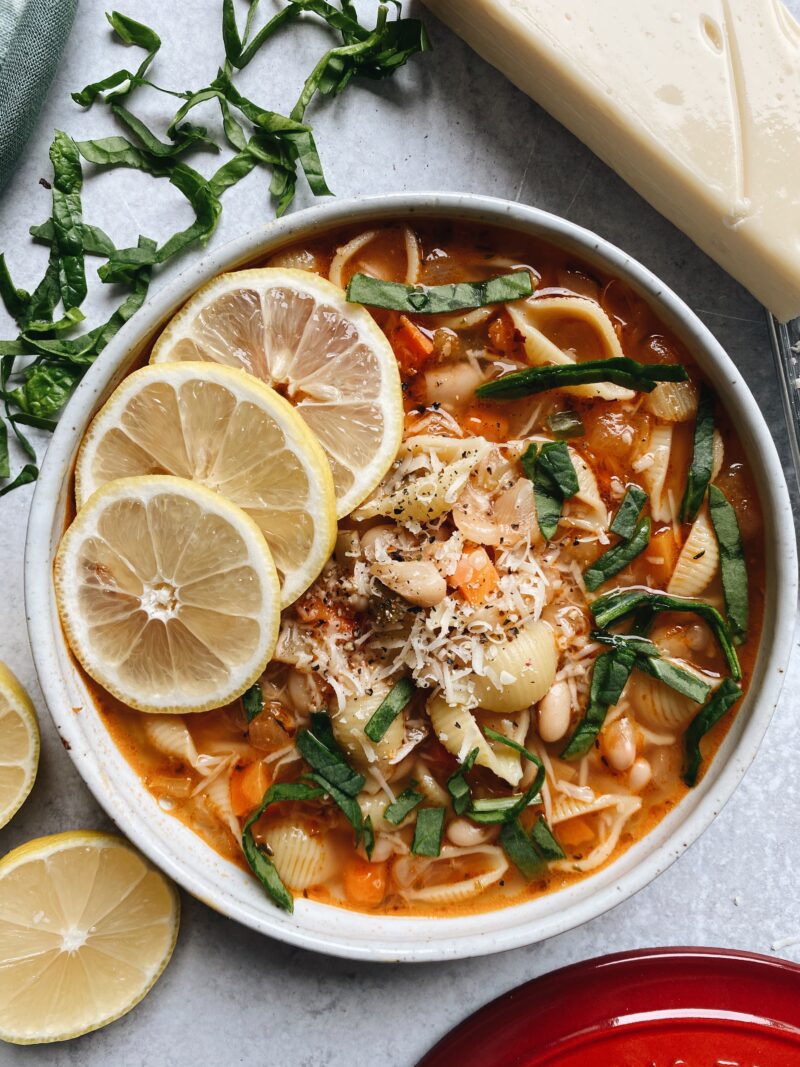 Growing up, I wasn't the biggest fan of soup. I would only eat my grandmothers soup and nothing else.
In recent years, I've really grown to enjoy a hearty soup packed with vegetables. Or sometimes I'm craving a nice tomato soup with a side of vegan grilled cheese.
I don't have many soup recipes on my blog and I wanted to change that. This soup is extremely easy to make with ingredients you may already have on hand.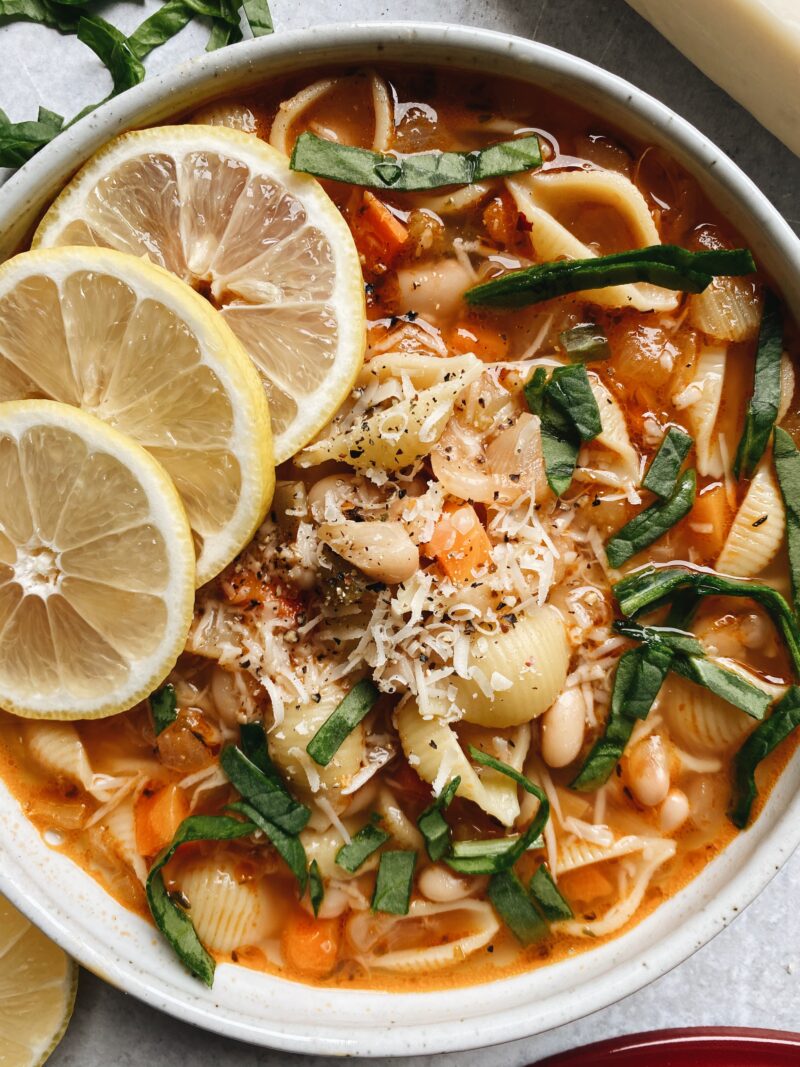 What do you need for this recipe?
Noodles of choice – I think shells work quite well
Mirepoix mix – This is a mix of celery, carrots and onion. I like to buy a pre-mixes frozen bag to cut down on time and clean up but you're more than welcome to use fresh.
Cannellini beans – Adds protein and texture to the soup.
Tomato paste
Broth – I like to use the better than bullion vegan chicken paste. You can also use regular vegetable broth.
Nutritional yeast
Lemon juice
Spices (dried thyme, oregano, bay leaf, salt & pepper to taste)
I hope that you enjoy this recipe! If you make any of my recipes, don't forget to tag me on IG in your posts or stories @plantbasedjane
White Bean Veggie Soup W/ Noodles

Ingredients
1 tablespoon olive oil
1 stalk of celery, diced
1-2 carrots small/medium, diced
1/2 cup onion, diced
1/4 tsp dried thyme
1/4 tsp dried oregano
1 15oz can cannellini beans
1 1/2 tablespoons tomato paste
2 cups broth
2 cups water
1 bay leaf
1 cup small shape pasta
2 tablespoons nutritional yeast
1/2 lemon, juiced
Instructions
In a pot on medium heat, add in your olive oil. Once your oil is shimmering, add in the celery, carrots and onion. Lightly salt vegetables. Cook for 5-6 minutes or until onion is translucent.
Take a can of drained and rinsed cannellini beans, dried thyme and oregano and add them to the sauted vegetables. Mix around for 30 seconds. Add in your tomato paste and mix around for another minute.
Add in broth, water, and bay leaf. Bring to a boil. Add in uncooked pasta and reduce the heat to medium low for 10 minutes or until the pasta has cooked. Remove bay leaf.
Add in your nutritional yeast and lemon juice. Mix to combine and salt to taste.
Serve with some fresh basil, vegan parm and cracked pepper.