Hello & Welcome to day 3 of What I eat in a day! I hope your Veganuary is going well & that you're eating all the yummy foods!
Breakfast: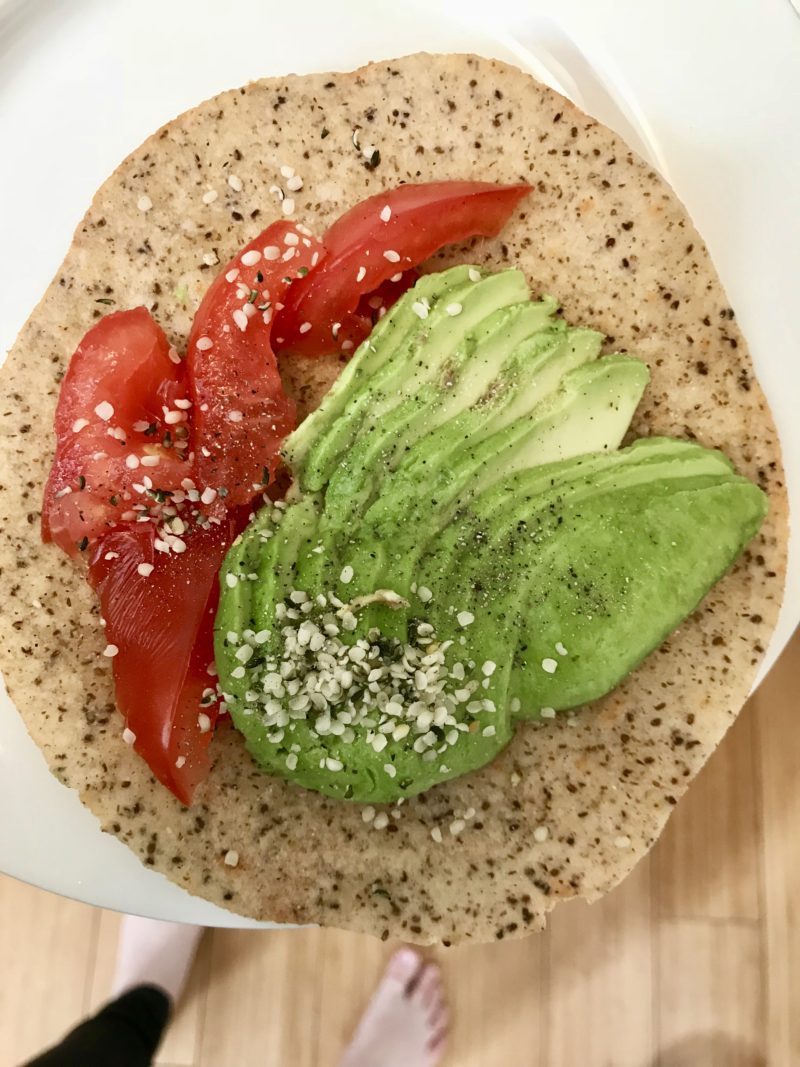 For breakfast this morning I had one siete grain free tortilla with avocado & tomato!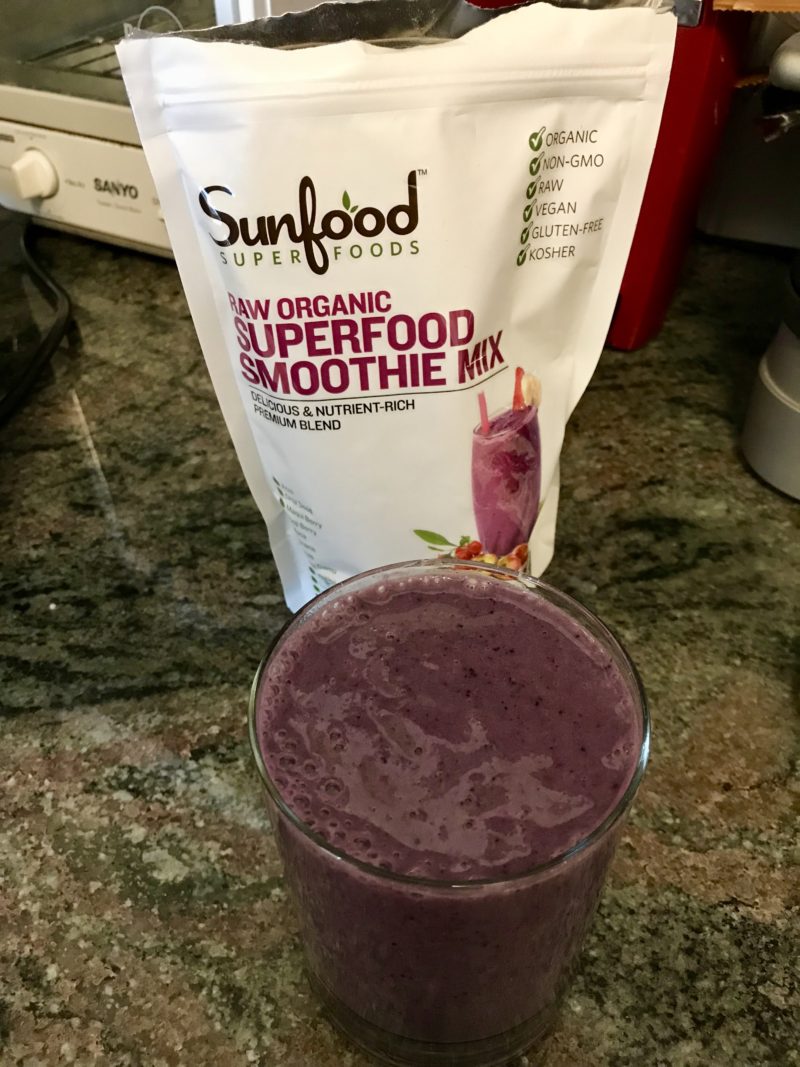 I was also craving a smoothie so I decided to make one regardless of the fact its damn freezing in NYC!
I used 1/2 cup frozen cauliflower (trust me), 1/4 cup frozen wild blueberries, 1/2 banana & 1 tablespoon of this Sunfood superfood smoothie mix! It was so delicious!
Lunch: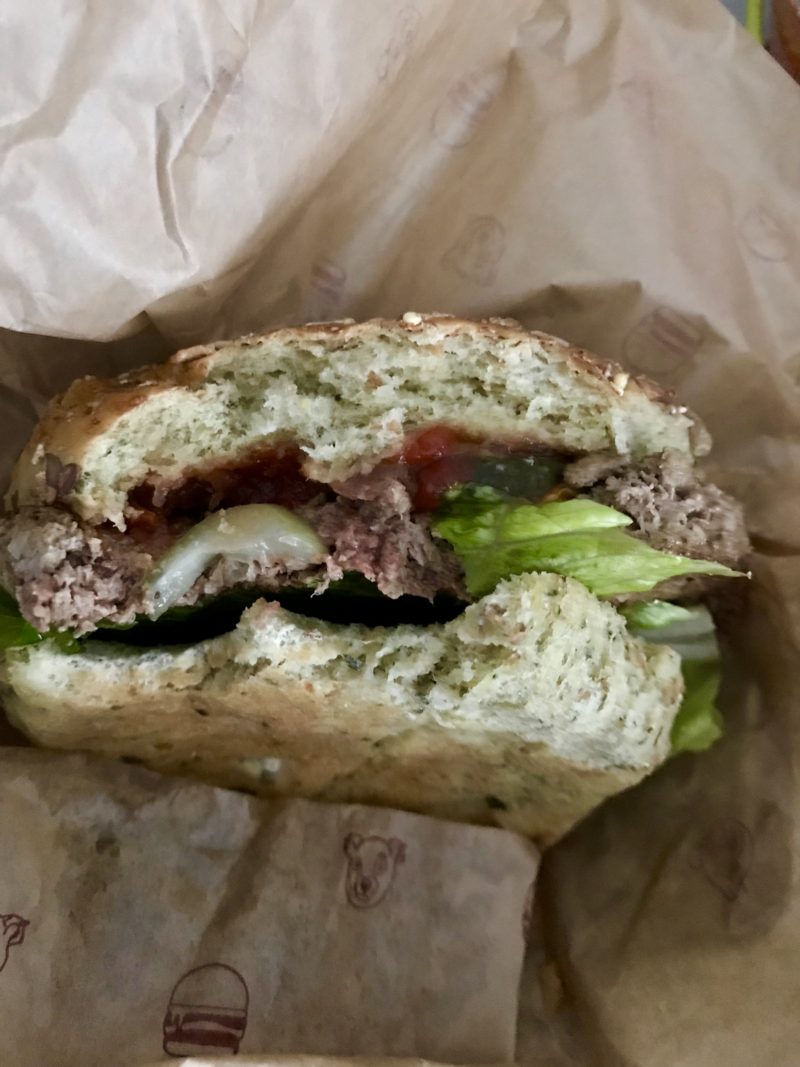 I am about 1 day away from my period because I am PMSING like NO OTHER! Bareburger just started to serve the IMPOSSIBLE BURGER as a Vegan option and I am so excited! I live fairly close to a Bareburger so I had it delivered because I was having a service done to my oven today.
Verdict: It's really good! It fell apart quite easily though when the beyond meat burger doesn't. It has a very meaty taste and I liked how it wasn't super thick. I am thinking maybe if I got it at the restaurant it wouldn't have fallen apart but I was wondering if it was from the cooking process? Regardless, it was really good and I definitely will get it again.
Note* The sprouted bun is vegan – not all of their buns are.
Dinner: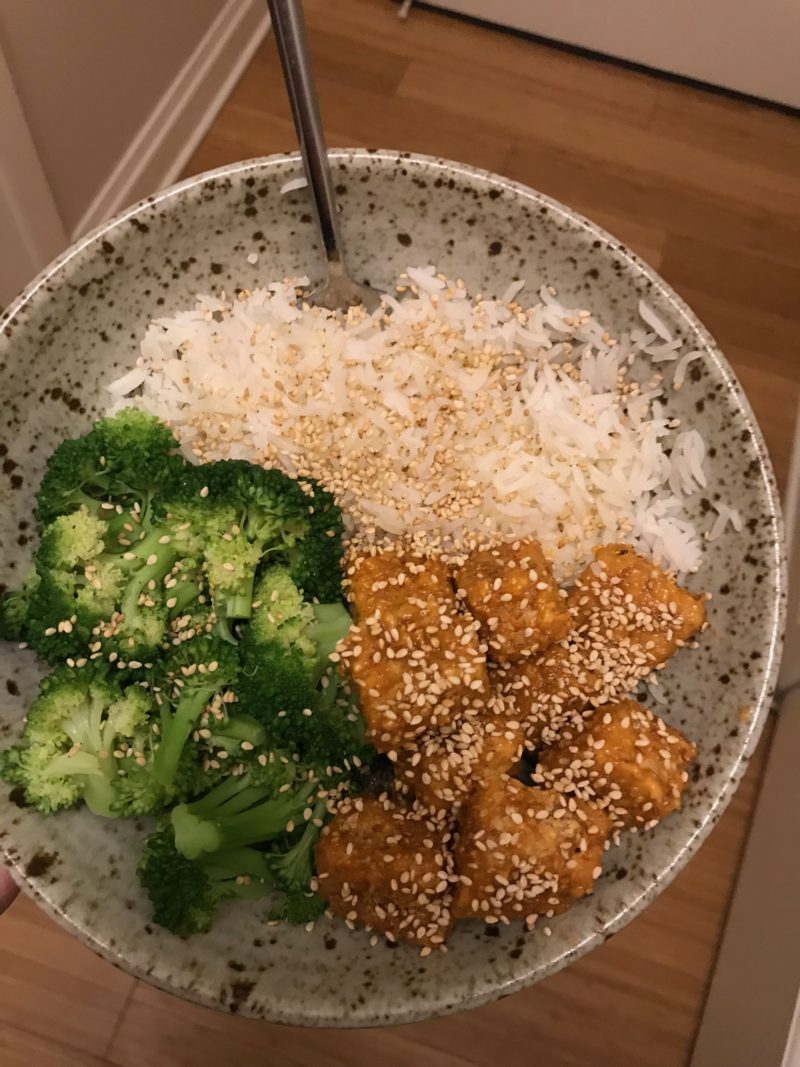 For dinner I made my bang bang tofu! If you want the recipe click here.
I hope you enjoyed day 3 and you are getting ideas! See you tomorrow 🙂