Welcome back to day two of what I eat in a day! I hope that your first day of Veganuary went well, and that my first post helped in any way!
I decided today I wanted to be a bit more in depth and take photos of not just my meals, but the process of making them/what I exactly use.
Also, I want to make something clear. I got a comment on yesterday's post saying that I don't eat a lot. First of all, that is incredibly inaccurate. One days worth of meals shouldn't be the judgement of every day. Secondly, telling someone how much or little they're eating can be triggering to many people. Specifically, those with eating disorders. I do not have an eating disorder, but if you tell someone they're eating too much or little and don't know what this person is going through it can be incredibly damaging. Hopefully this can be a lesson to some of you guys to think before writing comments.
ANYWAYS, let's continue with day 2!
Breakfast:
10:00am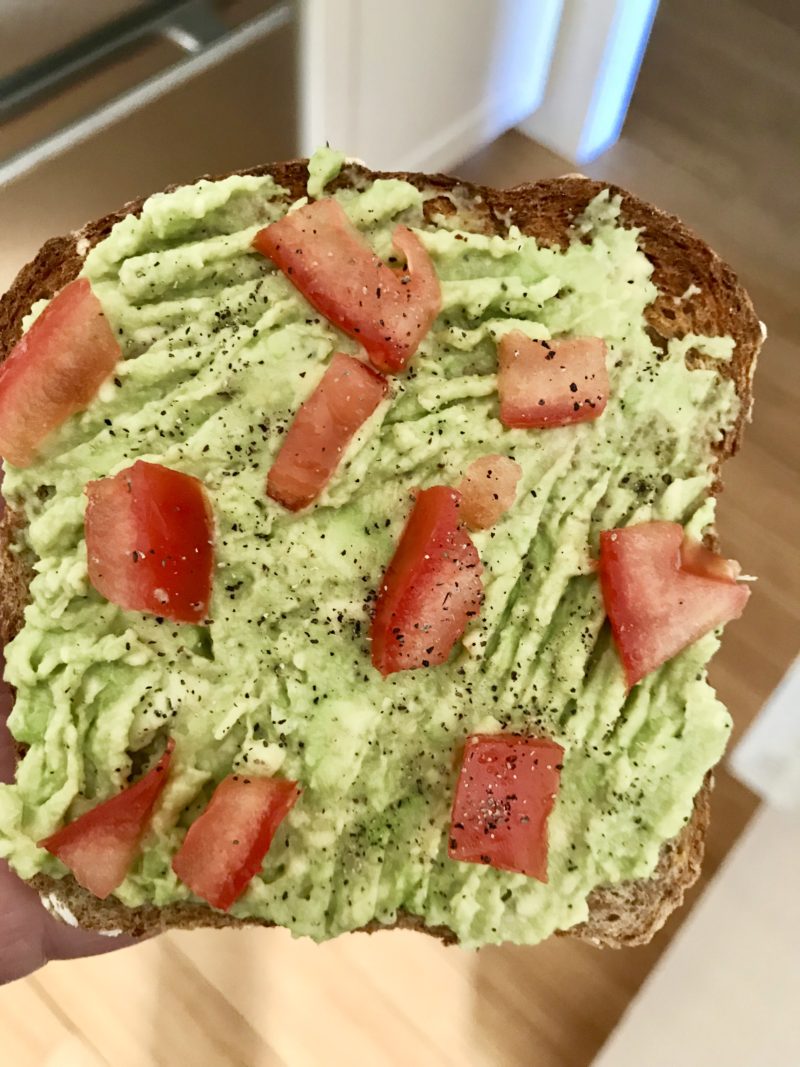 I wasn't super hungry this morning, so I had a nice slice of avocado toast with tomato.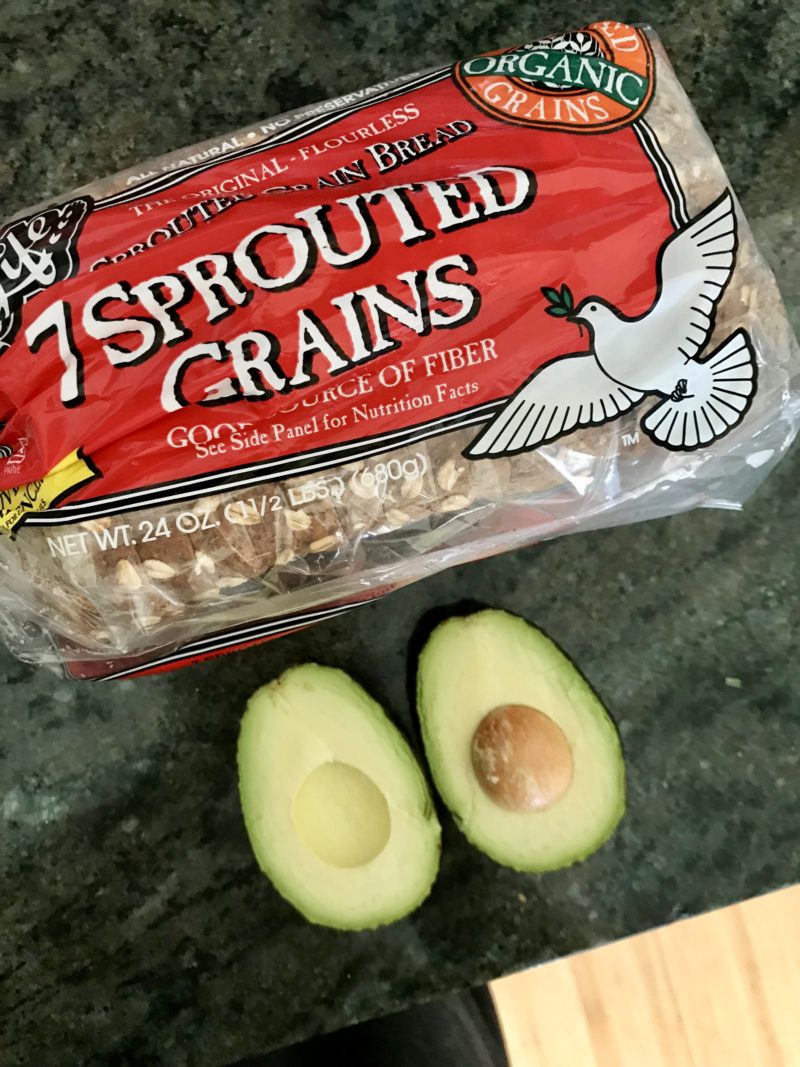 I really love this Food for Life baking Ezekiel bread. I have the 7 Sprouted Grains and it is actually so good!
Snack:
1:45pm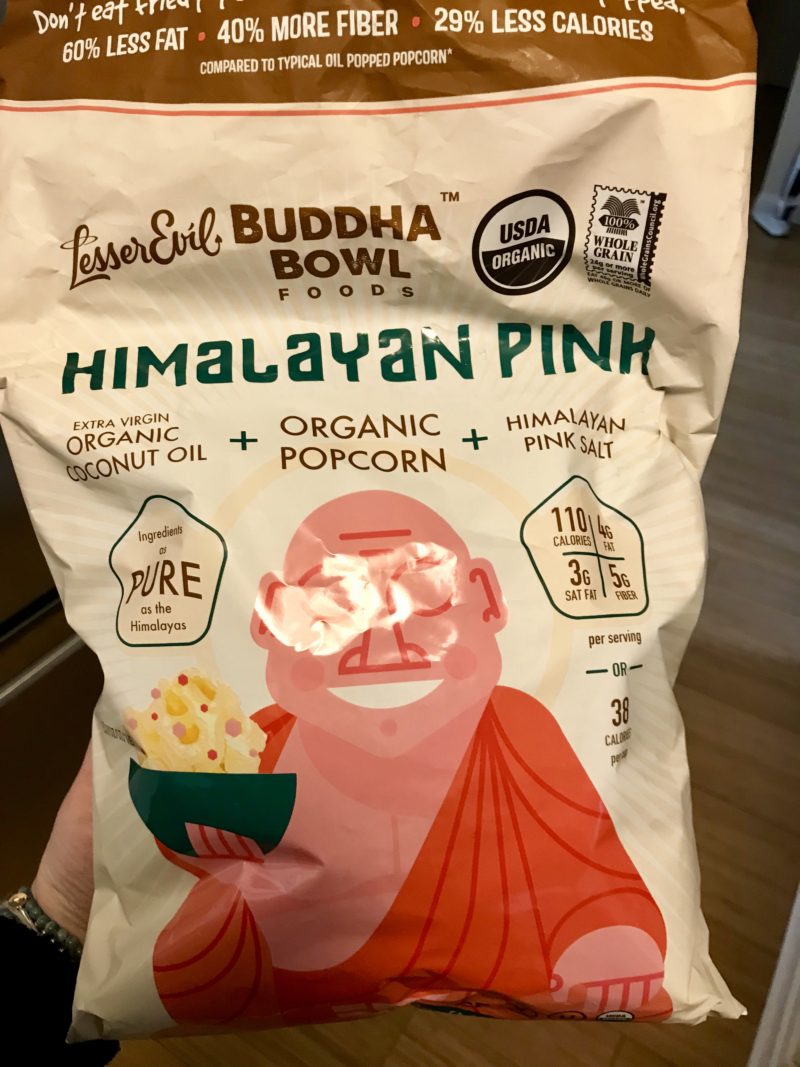 As I was prepping my lunch I decided to snack on some popcorn! I have been loving this Lesser Evil Himalayan pink organic popcorn. It tastes SO good and has a slight coconut flavor from the coconut oil! 10/10 on the snack chain.
Lunch:
3:00pm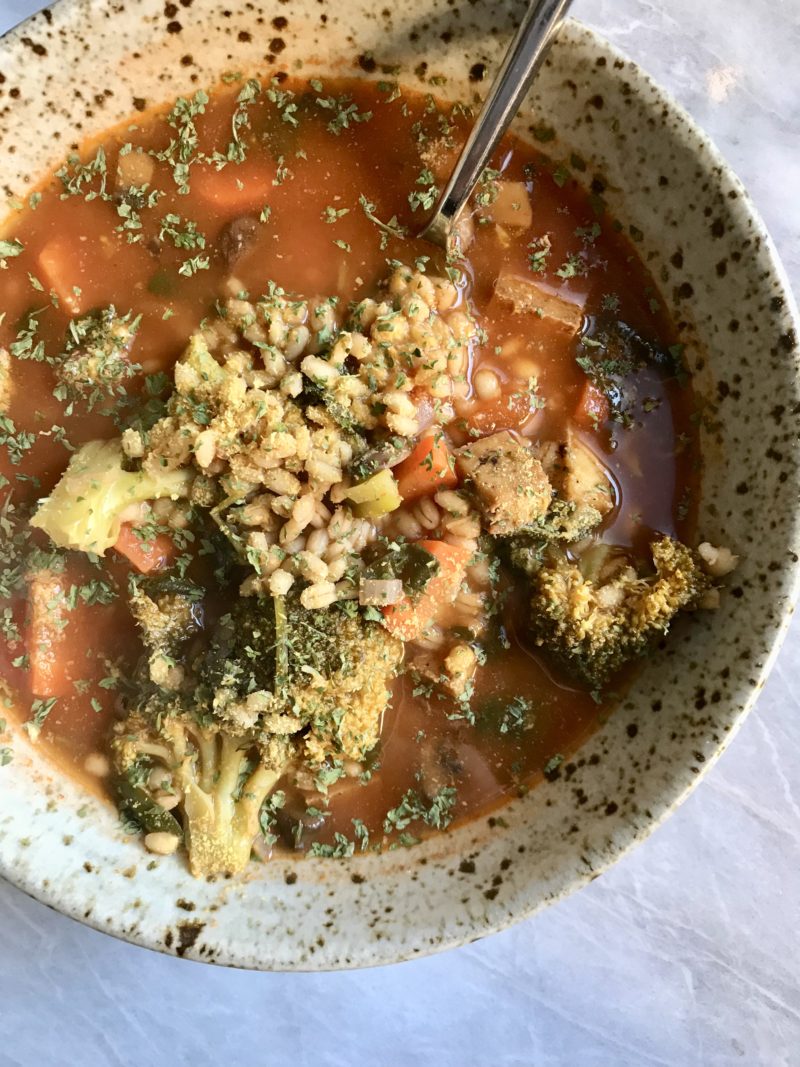 It has been so cold here in NYC the past week so today I decided to make myself an individual bowl of soup! I used anything that I had in my fridge & pantry to create this soup and it came out so yummy!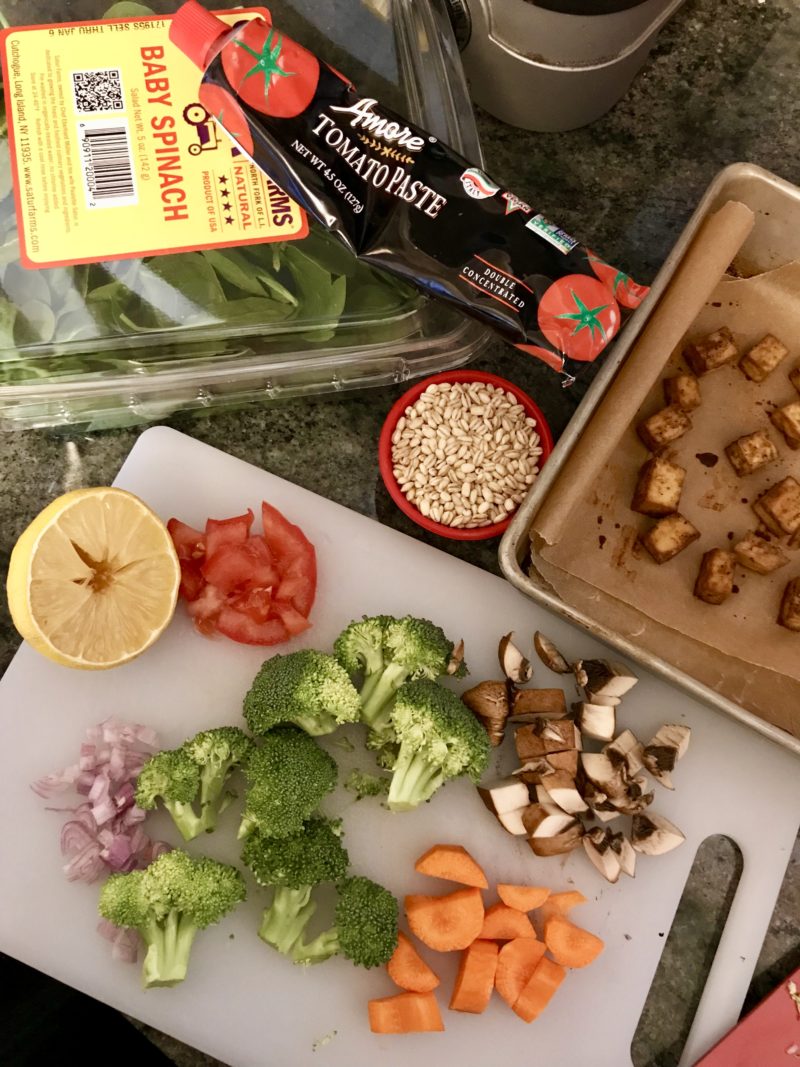 To add some extra protein to the soup, I baked some tofu before hand.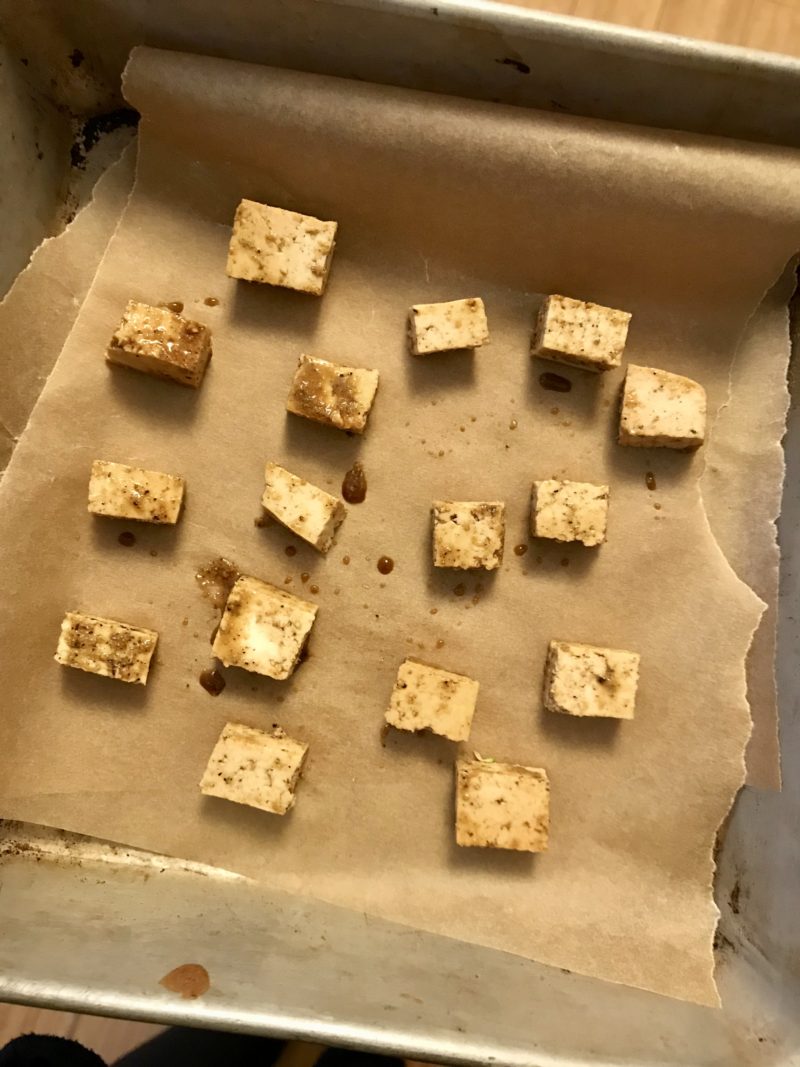 I baked the tofu at 400 degrees fahrenheit for 15 minutes with tamari, pepper & nutritional yeast.
When the tofu was done, I began my soup
*please note that this is not exact measurements as I just did everything by eye*
I cut up a slice of tomato, some carrots, one mushroom & shallot. I also cut up some broccoli florets.
I added all of that to a pot and let cook for 2-3 minutes. I then added a handful of spinach and let that wilt down. I added a bit of tomato paste & 1 cup of vegetable broth. I also added some tomato sauce (no salt added) and 1/4 cup barley. I let that come to a boil and let reduce for 10-12 minutes. I finished it by adding some sriracha & vegan Worcestershire sauce (optional).
I put everything in a bowl and added some dried parsley, nutritional yeast & a squeeze of fresh lemon juice! Super easy to make and is incredibly filling!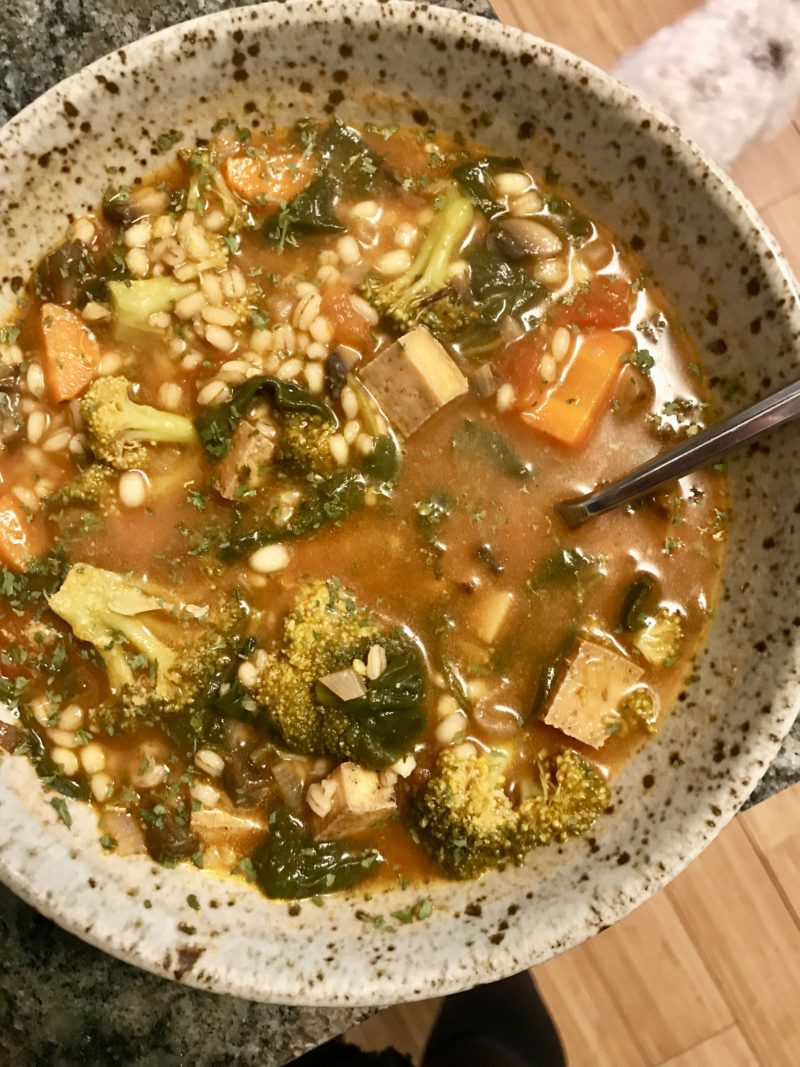 Dinner:
8:00pm
I had some leftover penne from the other night so I decided to use it up in tonights dinner! I also had a few slices of tofu left so I was feeling the tofu parm vibe! I baked my tofu at 400 degrees Fahrenheit for around 30 minutes flipping halfway on parchment paper with salt, pepper & dried basil. After 30 minutes I added my favorite pasta sauce Jar Goods on top with a little of the So Delicious mozzarella cheese. I put that on broil for 2-3 minutes or until the "cheese" was melted. As for the broccoli, I cooked it at the same time for 30 minutes with salt, pepper & onion powder. I drizzled the pasta with olive oil, salt, pepper & nutritional yeast and it was a super easy & delicious dinner!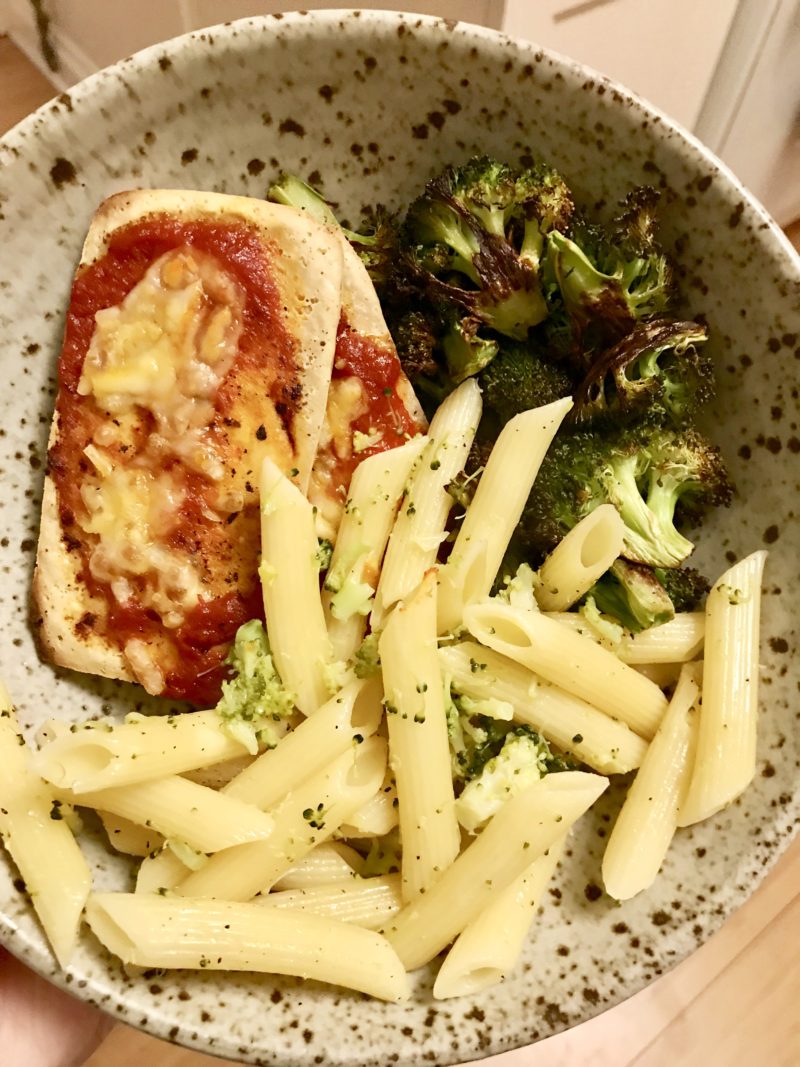 Dessert:
Finally for dessert, I had a little bit of this Halo Top caramel macchiato ice cream to finish! I actually love this flavor & it tastes really good!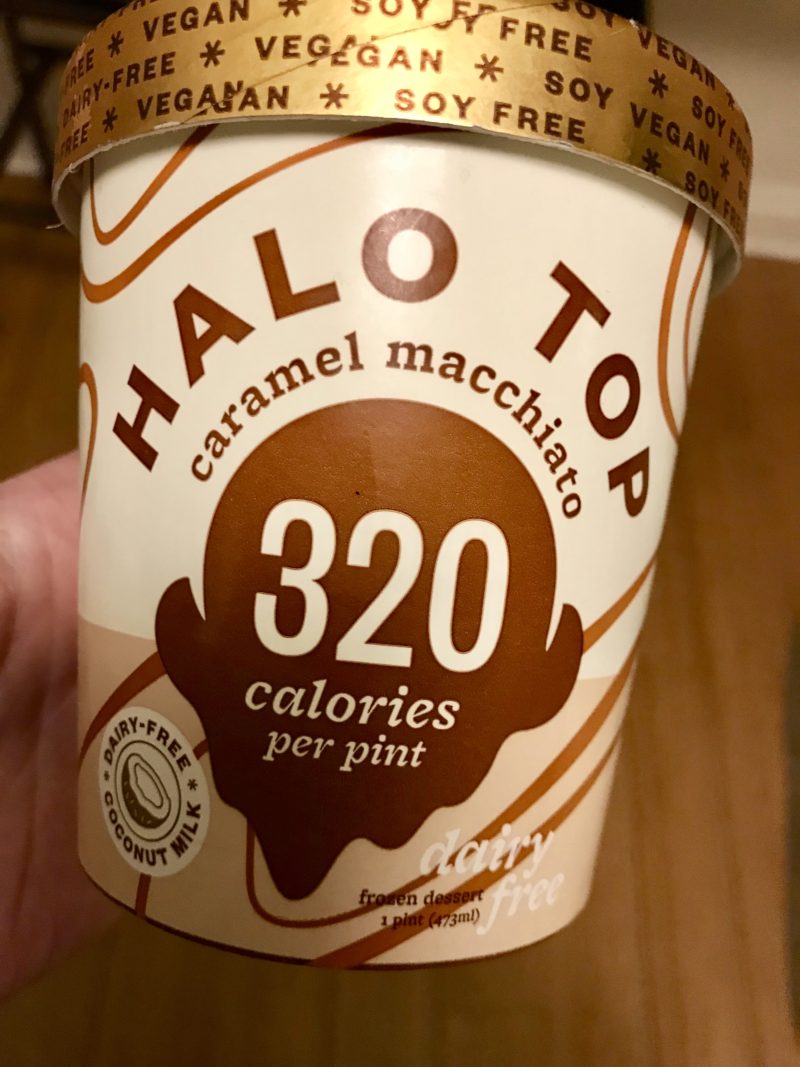 That was day two of what I ate in a day for your Veganuary! See you tomorrow 🙂