Yay! So excited about this Veganuary series happening on my blog this month! You all responded so well to my Instagram poll/Idea of doing daily blog posts so I am really looking forward to this month 🙂
Breakfast:
Wow. My first day AND I FORGOT TO TAKE A PHOTO OF IT! Basically, I had Tofu scramble in some tortillas (aka breakfast tacos) and they were so yummy.
If you want to know how I exactly make it, check out my tofu scramble recipe. I added spinach this time!
Lunch: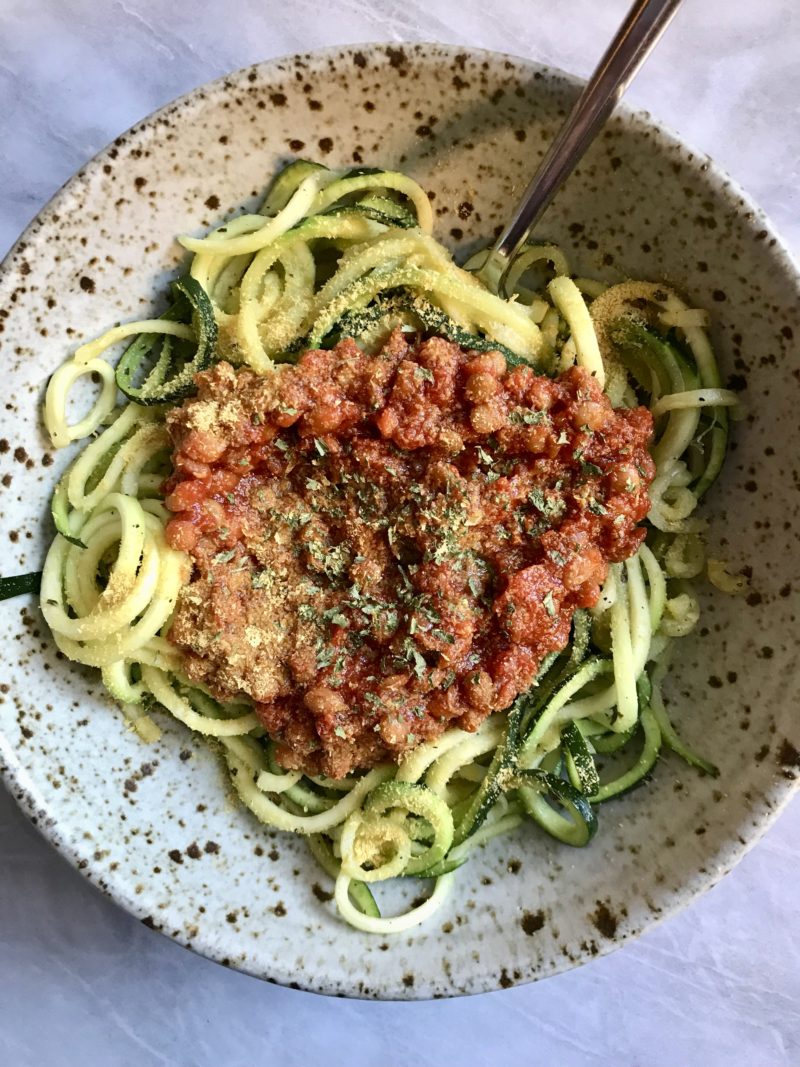 For some reason I was craving zucchini noodles today so I whipped some up with the easiest lentil bolognese.
For the zoodles I cooked them in some spray avocado oil seasoned with salt, pepper & dried basil. I let that cook for 4-5 minutes or cooked through. I cook it on a higher heat as I feel that it sometimes takes a lot of the water out without the zoodles being soggy. For the sauce, I added around 1/4 cup chopped carrots and cooked them in spray oil for 2-3 minutes. I added around 1/4 cup of lentils & 1/4 cup pasta sauce. I let that thicken up and added it to my noodles. Topped with nutritional yeast & dried parsley!
Dinner: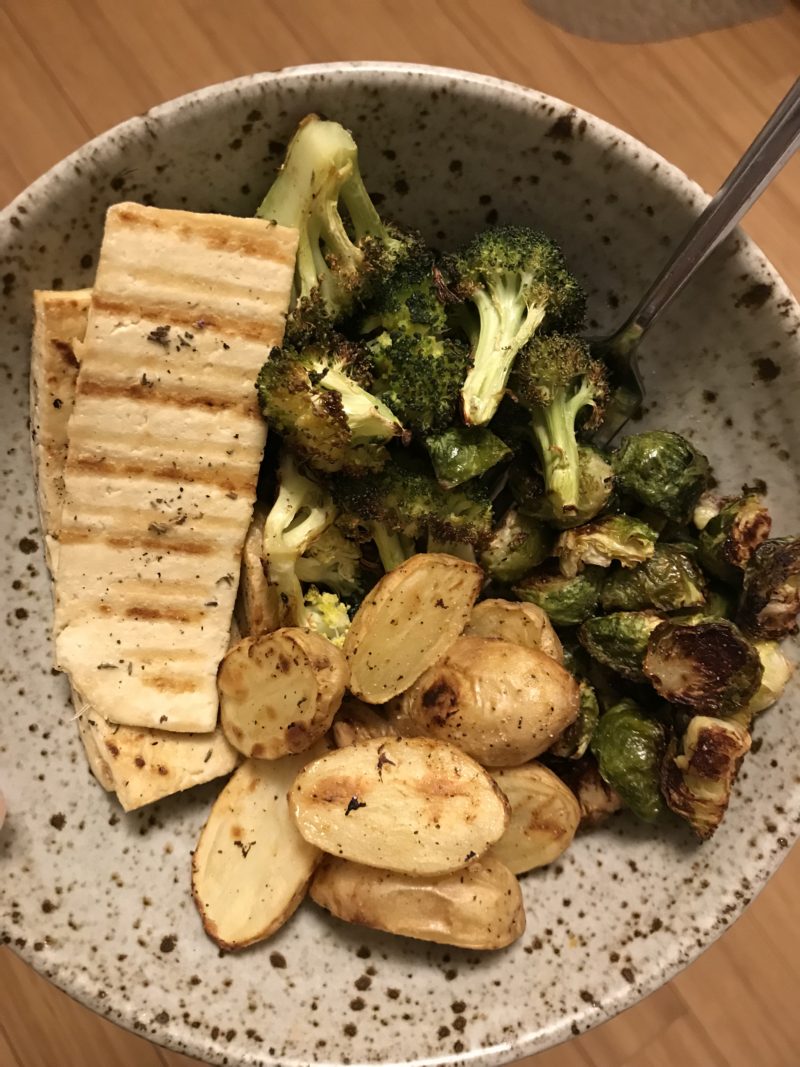 This has been my go to dinner for the past month! Roasted veggies & grilled tofu! If you don't like tofu, then that's okay! However I can't live without my tofu!
I roasted all my veggies at 400 degrees Fahrenheit for around 35 minutes, flipping after 20 minutes. I roasted the brussels in salt, pepper, onion powder & a dash of maple syrup! I roasted my potatoes & broccoli in salt, pepper & onion powder. I used spray olive oil to coat the veggies!
As for the tofu, I used my grill pan and cooked it in salt, pepper & herbs de provence. I cooked it for around 5 minutes on each side! At then end I gave everything a fresh squeeze of lemon juice!
That is everything that I ate today! I usually do snack but all my meals kept me full until then next one!