Hello & welcome back to what I ate in a day!
Breakfast:
11:30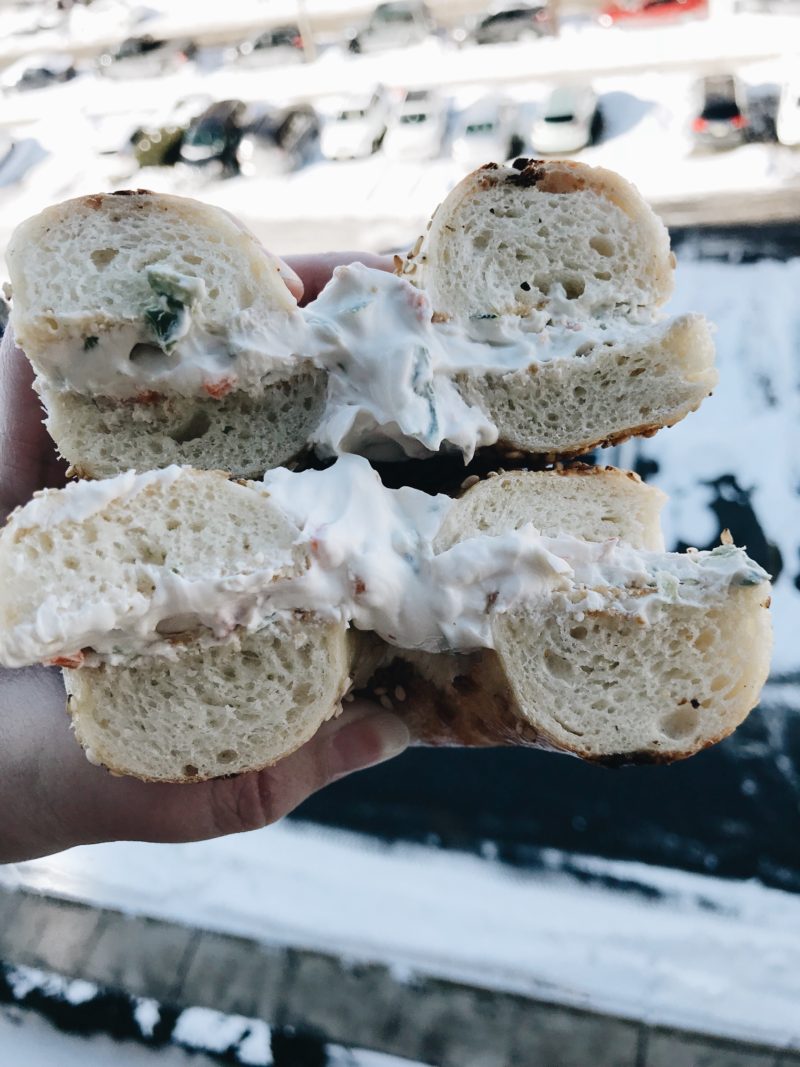 Allowed myself to sleep in today so breakfast was off to a pretty late start.
Treated myself today with a sesame bagel toasted with veggie tofu cream cheese! NYC/NJ offer tofu cream cheese at many of their bagel places! I love veggie cream cheese but they also had a plain option! I got it on a sesame bagel because they're my absolute favorite!
Snack:
ALL DAY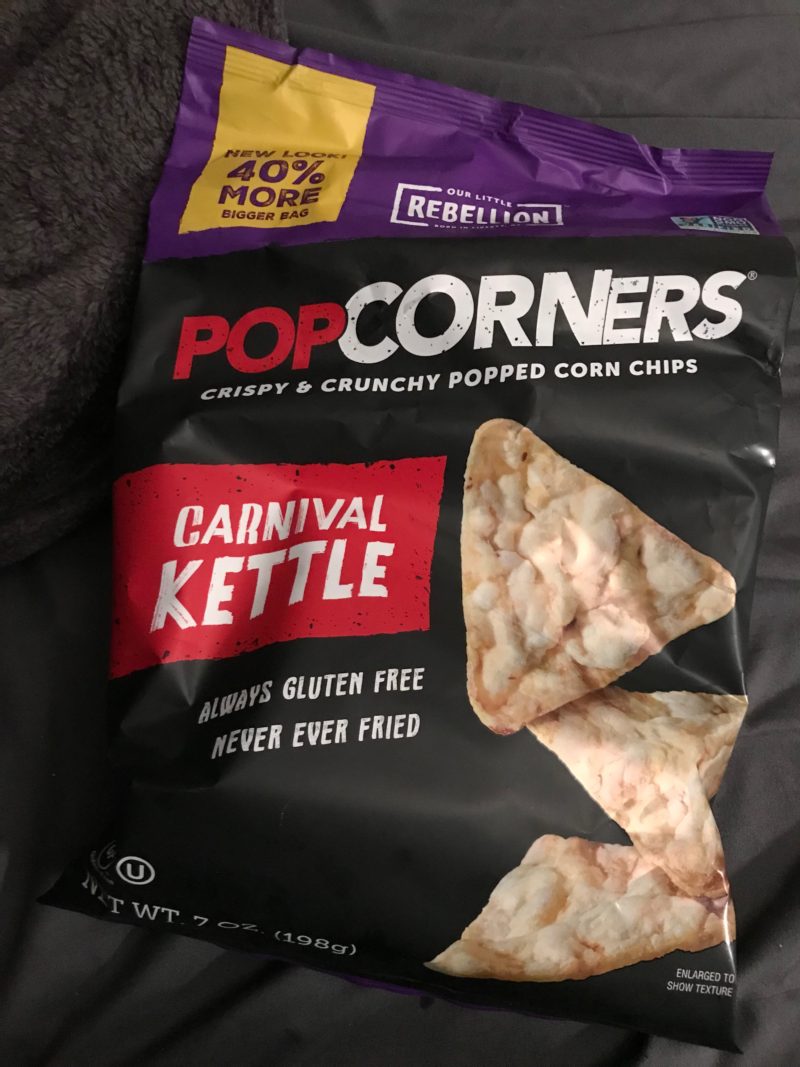 I am on my period so my hunger/cravings are all over the place. Today is particular I felt super drowsy and not very hungry so I snacked on this delicious Popcorns until dinner!
Dinner:
8pm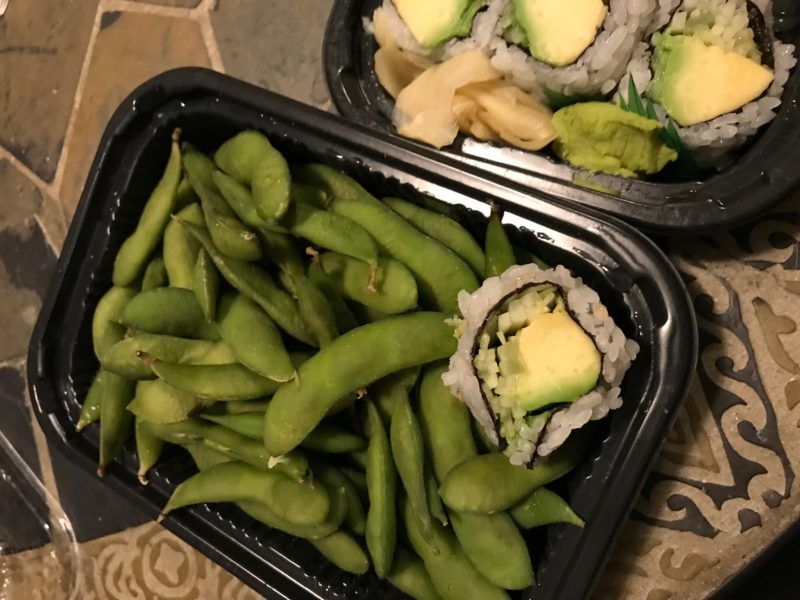 For dinner we ordered sushi and I got 2 avocado cucumber rolls & some edamame! It was so delicious!
Hope you enjoyed today! We commence home cooked meals – NOW!