Hello & Welcome to day 5 of What I ate! I hope that I am continuing to help your Veganuary or New Years Resolution to go Vegan or eat more plant based this year!
I am going away this weekend, so I will be eating out a lot! Just a fair warning that there won't be as many home cooked meal options!
Breakfast:
10:30am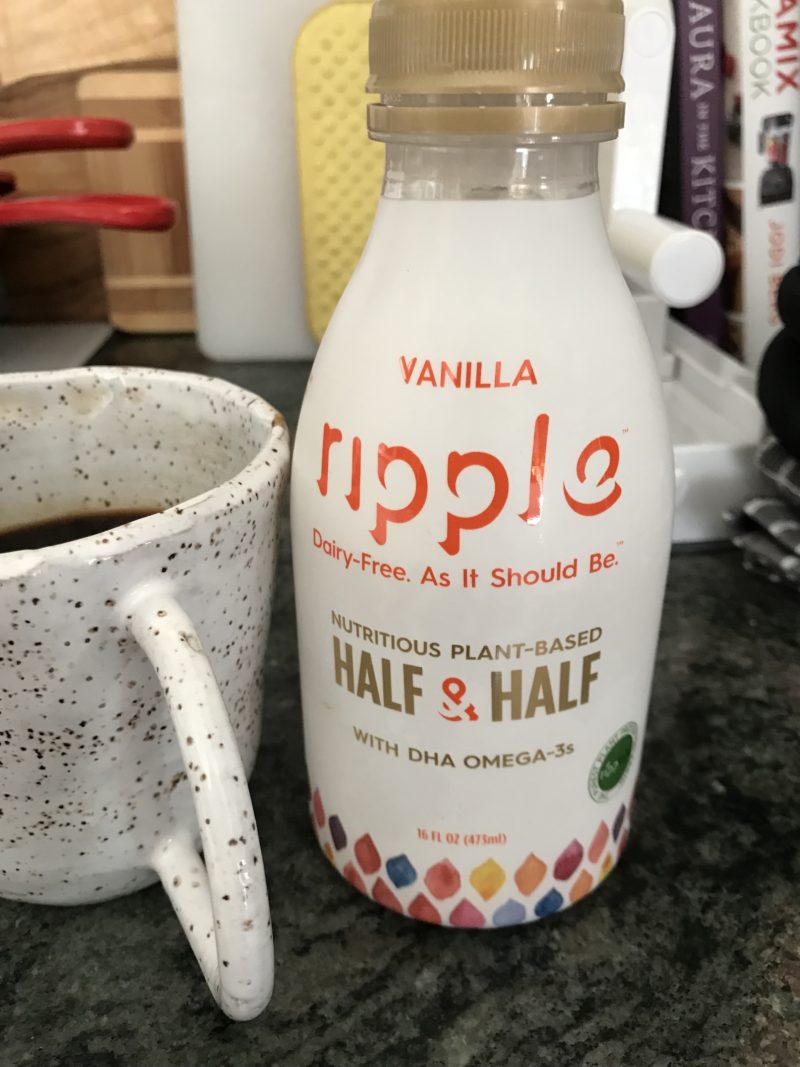 I started this morning with some coffee! I am trying to cut down my consumption of coffee to only 2-3 times a week. I really like this Ripple half/half! It's super creamy & tastes great. I got mine at Whole Foods but their products are also available at target!
Since we were in a rush to leave this morning I had a slice of toast with Earth Balance and some grapes! If you've probably noticed I don't normally go for sweet breakfasts & prefer savory. I am a creature of habit, especially when it comes to my breakfast, so I am sorry if this portion is a bit boring! I will try to change it up throughout the month. I also just love bread, so sue me.
Lunch:
2pm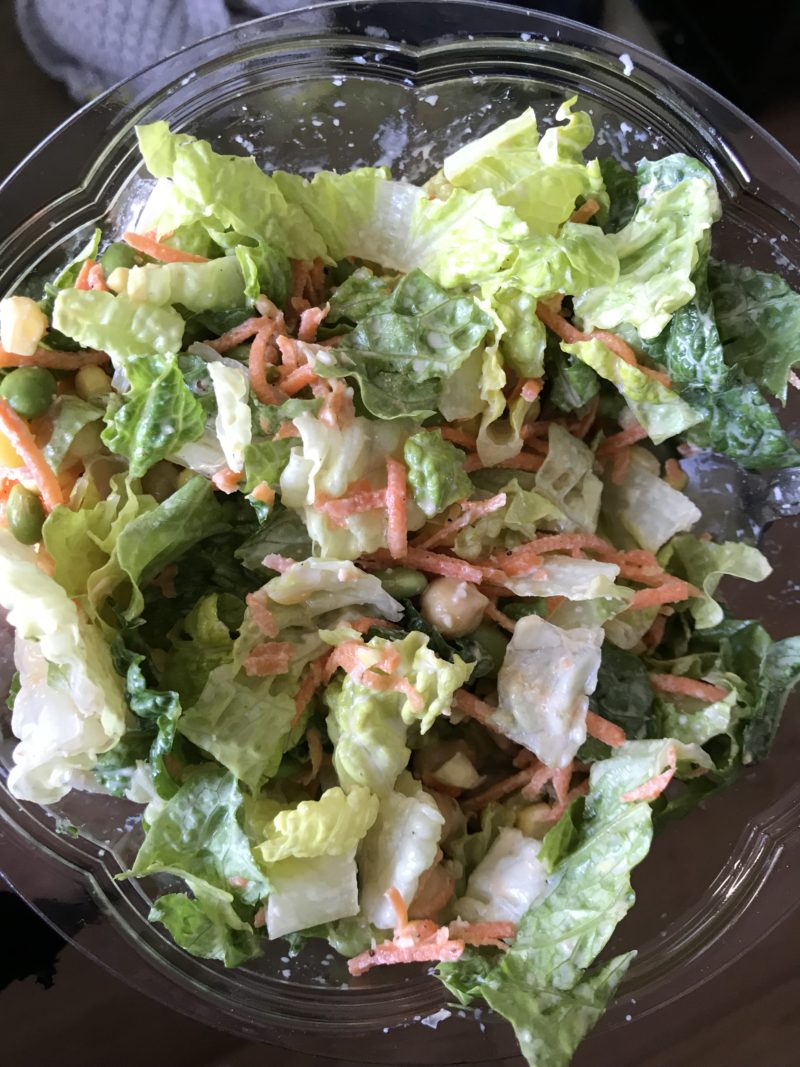 When I got to my destination I immediately went to one of my favorite salad places! I usually get Tofu in my salad but today I just wasn't feeling it.
This salad had
Romaine
Carrots
Corn
Chickpeas
Edamame
Dressing: Lemon Tahini – I added a ton of my own pepper & a little fresh crack of pink salt.
I also added a little bit of the Go Veggie vegan parm! I always keep Vegan parm at my boyfriends because it's always better to be prepared!
Snack: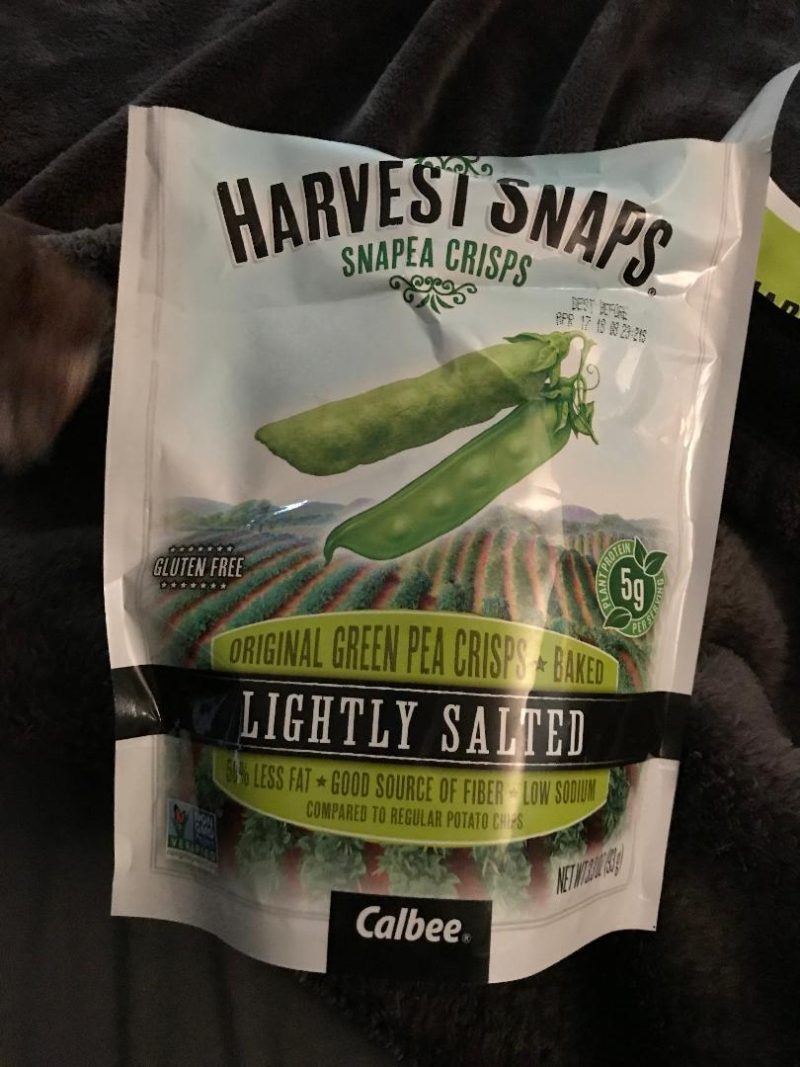 These Harvest Snaps Green Pea snacks are literally insane! They are so good and the perfect munching snack! Also, note my dogs curious nose in the top left.
Dinner:
My phone died because this cold weather is killing my phone battery. However, I had pasta with olive oil & the Go Veggie (from earlier) Vegan parm! I also had a drink of Tito's vodka & seltzer with lime! if you're interested on Vegan cocktail mixes then let me know! I would love to create Vegan cocktails for you guys 🙂
See you tomorrow 🙂 There will be bagels involved!