Welcome back to another day of what I ate!
I spent this day doing a few recipe tests, so it was extremely nice to get back into the kitchen and get these recipes up for you guys!
I know you are enjoying my daily posts, but I also want to make sure to get in some recipe content for you guys!
Breakfast: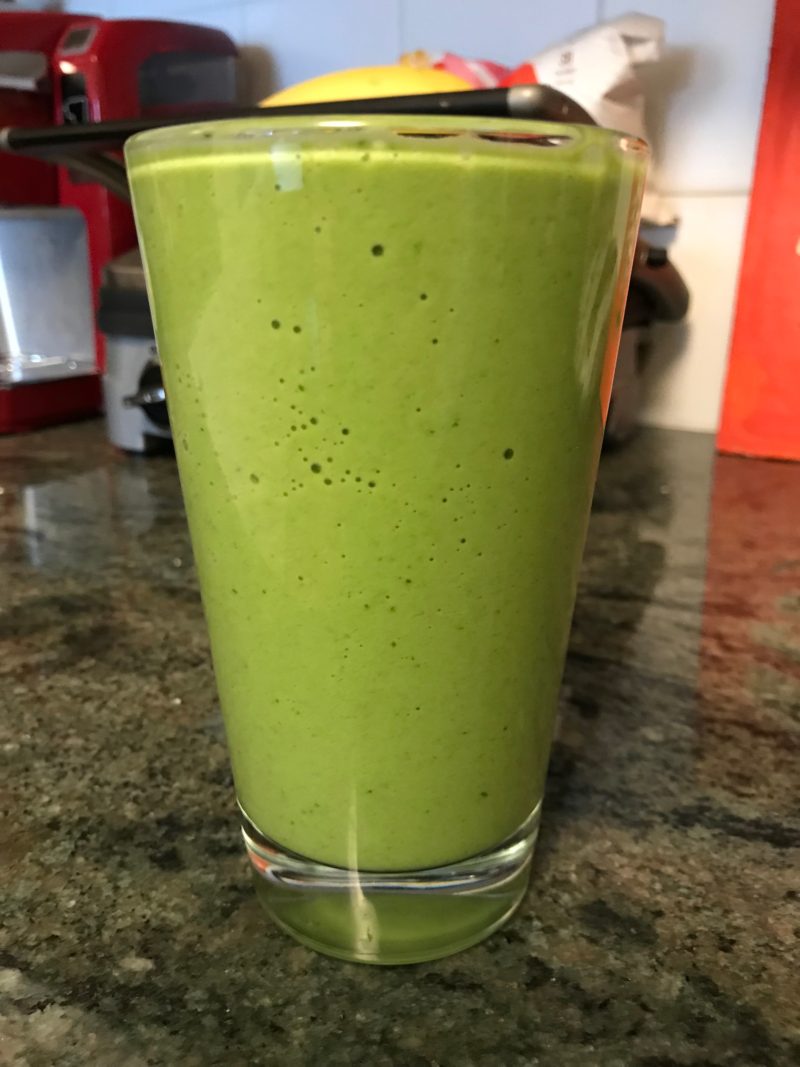 On days that I recipe test, I try not to eat a big breakfast. This is because when I recipe test I have to try all the food I make (for obvious reasons) – and If I am super full from breakfast I get super nauseous from then trying all the food. So I went for a green smoothie that contained frozen cauliflower, one banana, a handful of spinach & soy milk.
Lunch: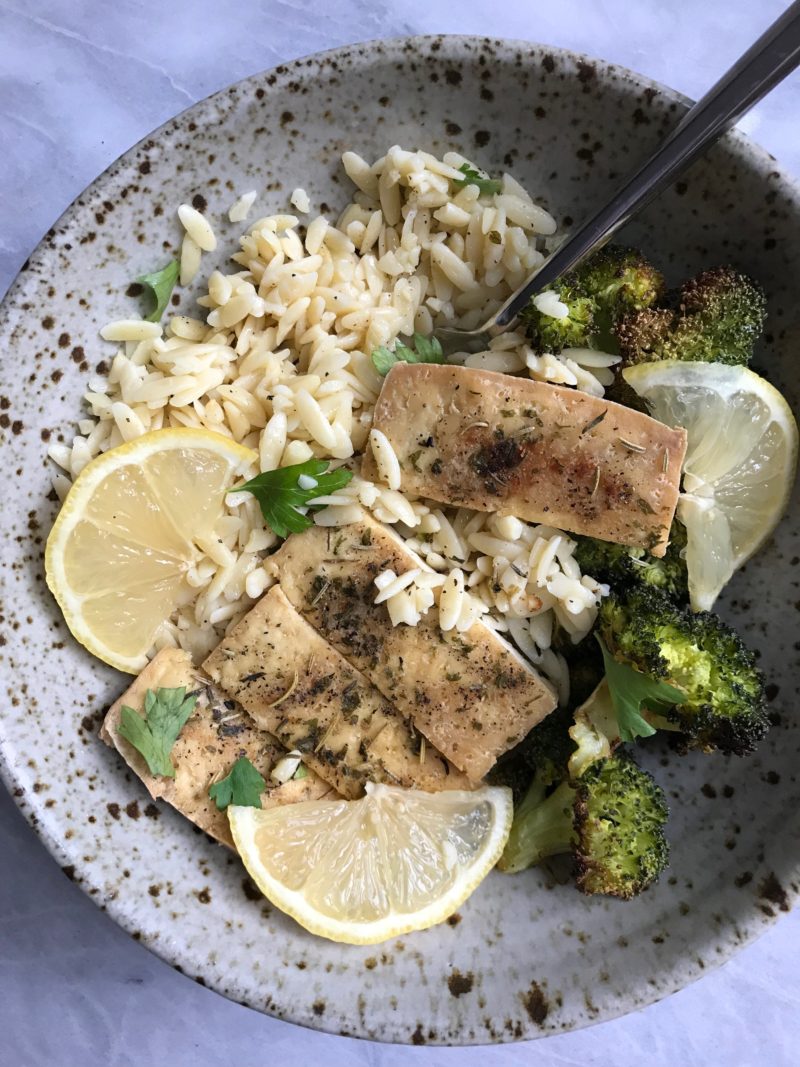 For lunch I had one of the recipes I tested for that day! It will be up next week.
It is lemon orzo with herbed baked tofu & broccoli! It is SO GOOD!
Dinner: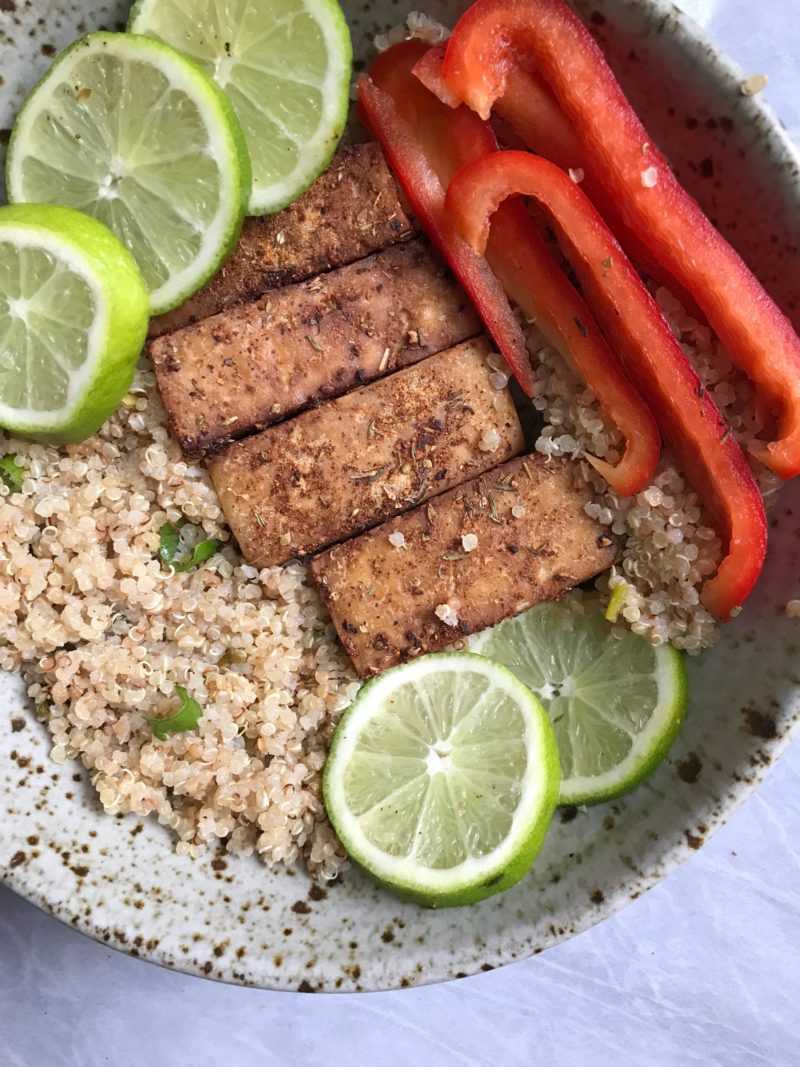 For Dinner, I had another recipe I tested (which will be up soon!) coconut quinoa & blackened tofu! This one is my fav & I am obsessed with the coconut quinoa!
See you guys tomorrow!