Welcome back to What I Ate for your Veganuary!
It's gotten cold again in NY and I have been craving more comfort meals
Breakfast:
Didn't take a photo, but avocado toast as always!
Snack: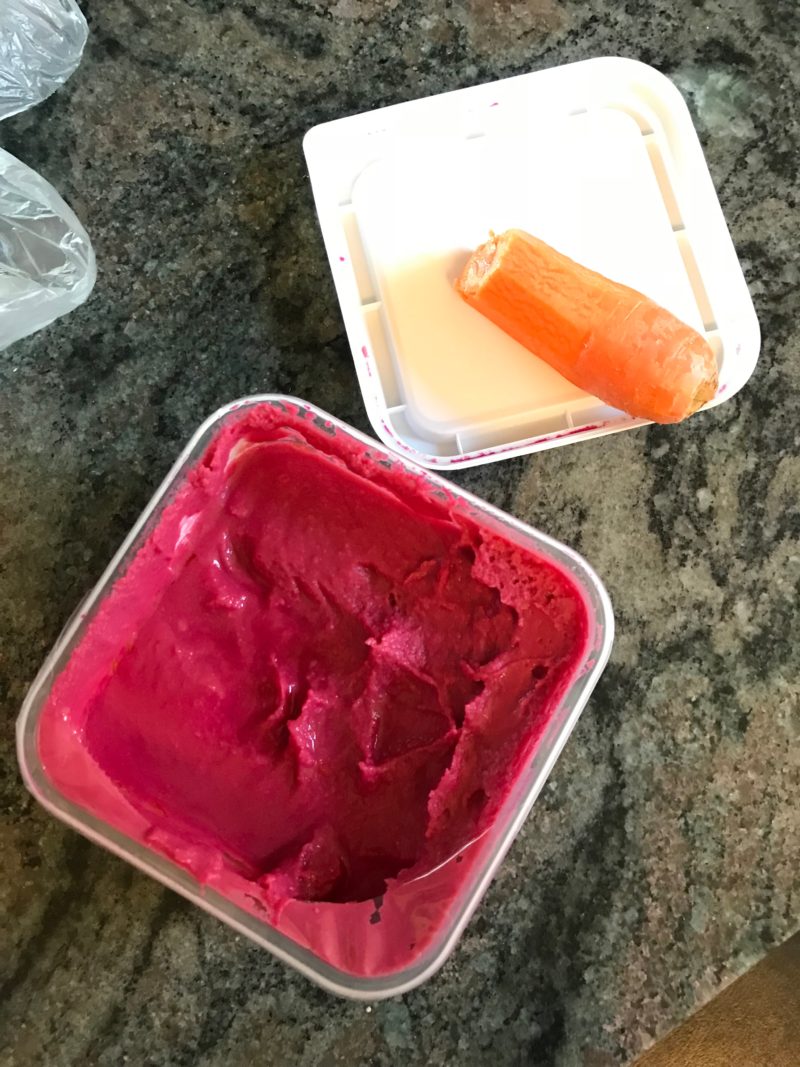 For lunch I made a soup today, and only needed a little carrot. So I ate the rest of the carrot and dipped it in a little beet hummus.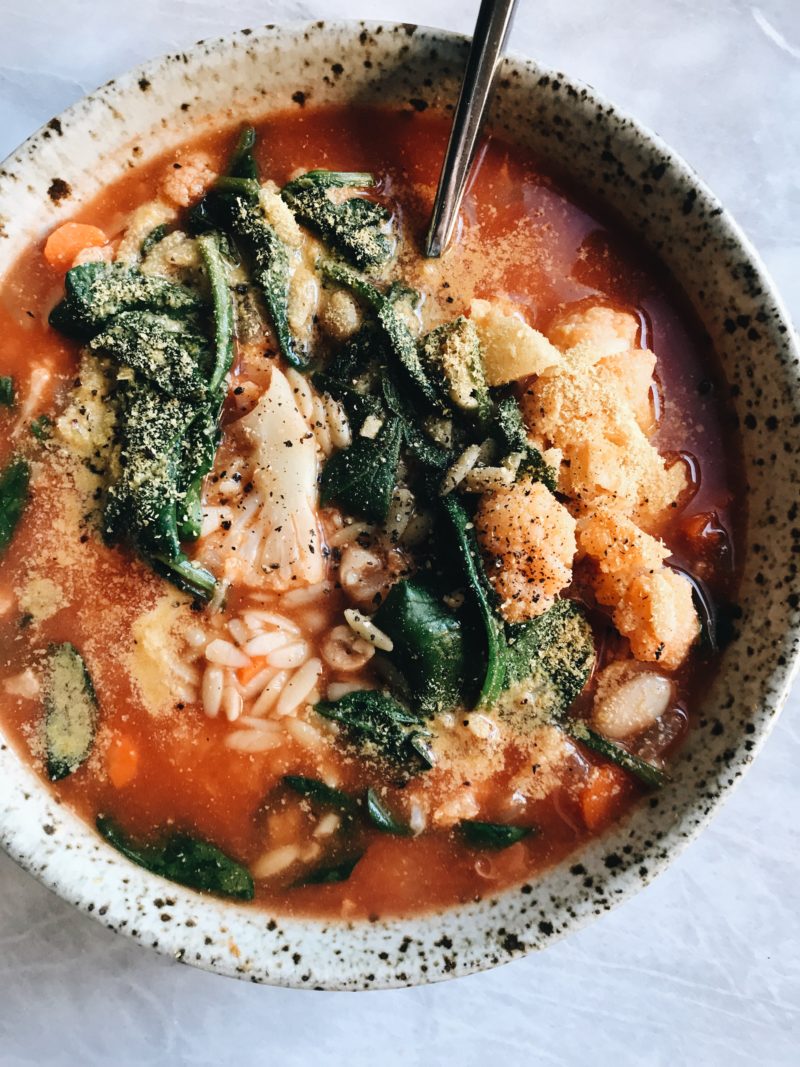 For lunch I made my own personal soup and it was SO good!
Disclaimer on these recipes: Since they're not technical "blog recipe posts" they're not going to be super formal & with exact measurements. I tried to measure out the most important parts of this recipe but otherwise everything is by eye.
1-2 tablespoons of carrot, diced.
1-2 tablespoons of onion, diced.
1 garlic clove
3/4 cupish cauliflower florets.
1 tablespoon tomato paste
1 cup vegetable broth
1/2 cup water
1/4 cup passata
1/4 cup orzo
1/4 cup white beans
handful of spinach
*spices: thyme, pepper, nutritional yeast, sriracha"
Add your diced carrot & onion and saute them in a little olive oil and cook for 2-3 minutes. Add in your chopped garlic clove and let cook for another 30 seconds. At this time also add in your pepper & thyme. Add in your cauliflower for 1-2 minutes and then add in your tomato paste. Mix until the tomato paste is evenly distributed and add in your vegetable broth, water, passata & sriracha (optional). Let come to a boil and add in your orzo. Bring heat down to a simmer and cover pot. Let cook for 10 minutes or until orzo is cooked through. When done, add in your white beans, nutritional yeast & spinach!
Dinner: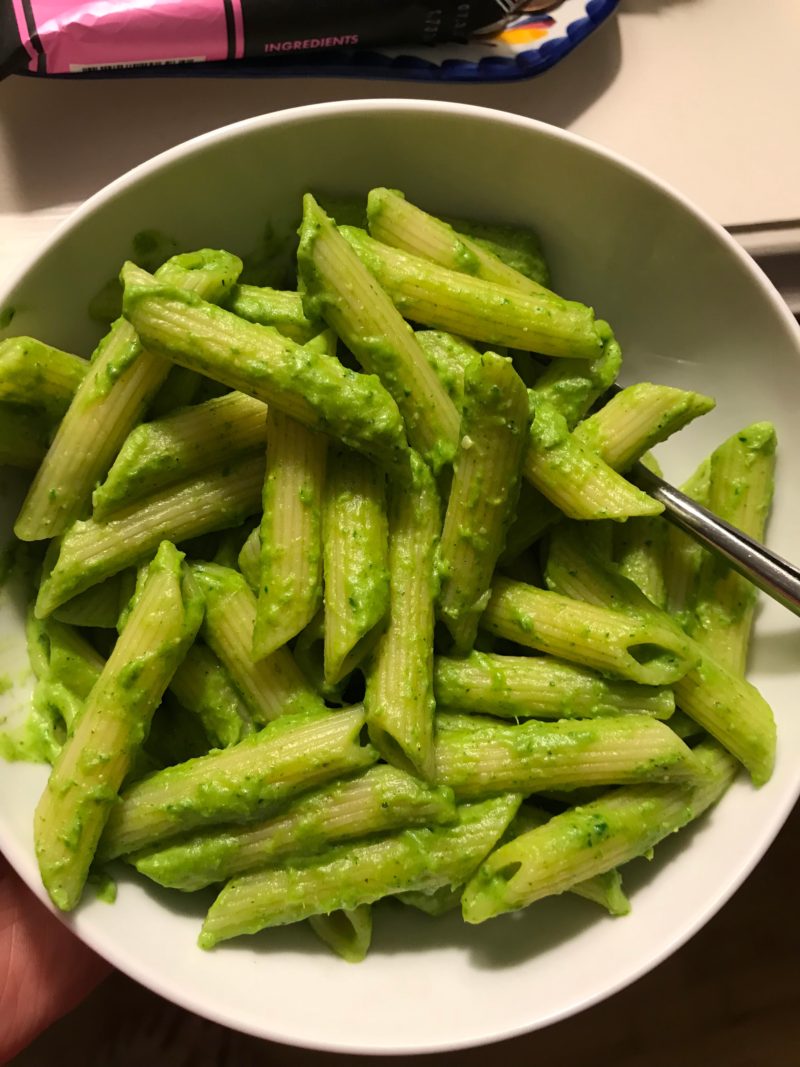 For dinner I wanted pasta but was also craving a pesto-like sauce. I didn't have a lot of basil so I decided to add in spinach to help make it more green. To make this sauce creamy, I used some of the leftover white beans I didn't use from earlier.
1/2 cupish white beans
1/4 cupish basil
large handful of spinach
few glugs of olive oil
half a lemon
salt
pepper
garlic powder
nutritional yeast
I added that all to my blender and let mix until smooth! I added a bit more olive oil as I went to help thin it out.
I hope you guys enjoyed todays post! See you guys tomorrow 🙂
*note that this sauce made more than just one serving so I saved the rest for tomorrow or a different day 🙂