I am combining this two days and skipping the 12th because I had a bad day on the 12th and didn't photograph anything I ate!
13th:
Breakfast:

For breakfast I made grain free pancakes using the Otto's Cassava Flour.
Recipe:
1/2 cup cassava flour
1/2 tsp baking powder
sprinkle of salt
Flax egg (1 tablespoon ground flax & 3 tablespoons water)
1/2 cup plant milk
1/2 tablespoon maple syrup
tsp oil
I first made the flax egg and let that sit until it was gelatinized and combined all the ingredients and made the pancakes!
Lunch: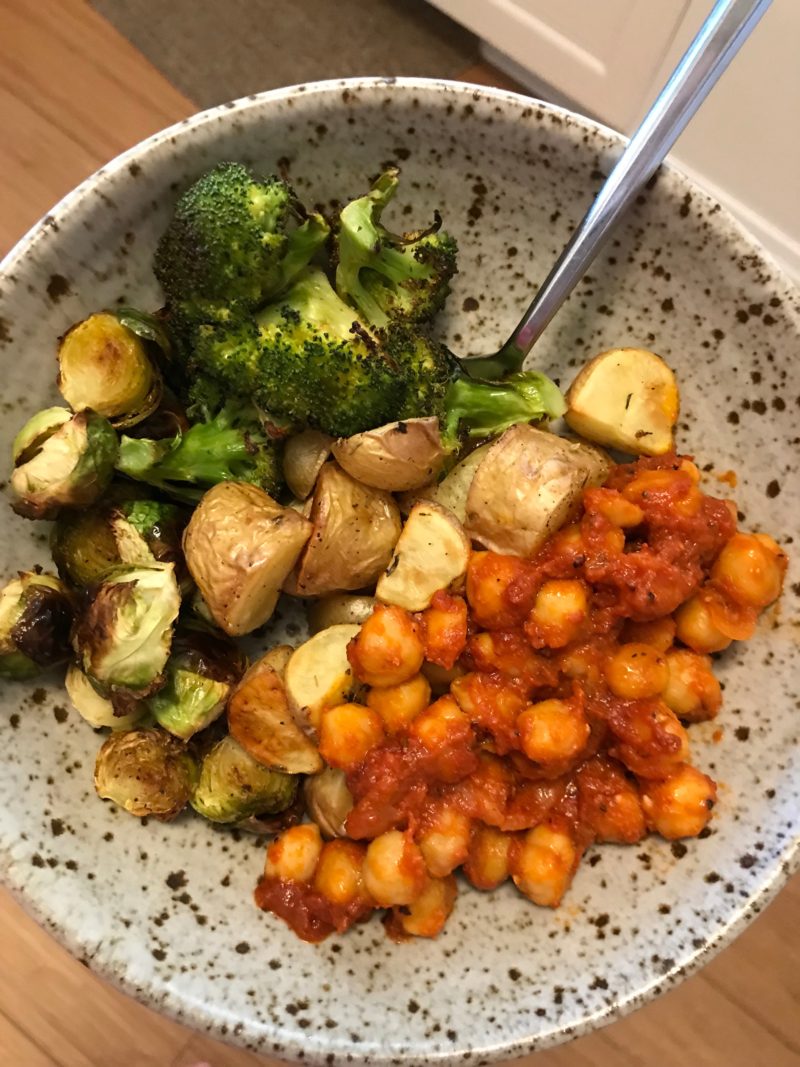 For lunch I made roasted veggies and an easy variation of my chickpea chili.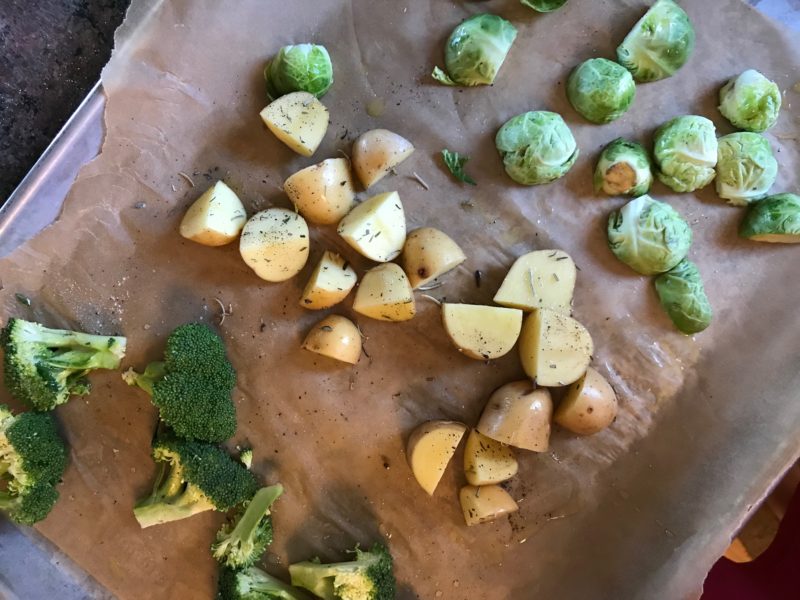 I roasted the veggies at 400 degrees for around 30 minutes.
The brussels and sprouts were cooked in spray oil, salt, pepper & onion powder. The same goes with the potatoes except I added Thyme.
Check out the full chickpea chili recipe here.
Dinner:
For dinner we ordered italian and I just got penne with sauce that I didn't photograph. I always add my own vegan parm & nutritional yeast.
14th
Breakfast:
For breakfast I had avocado toast
Lunch: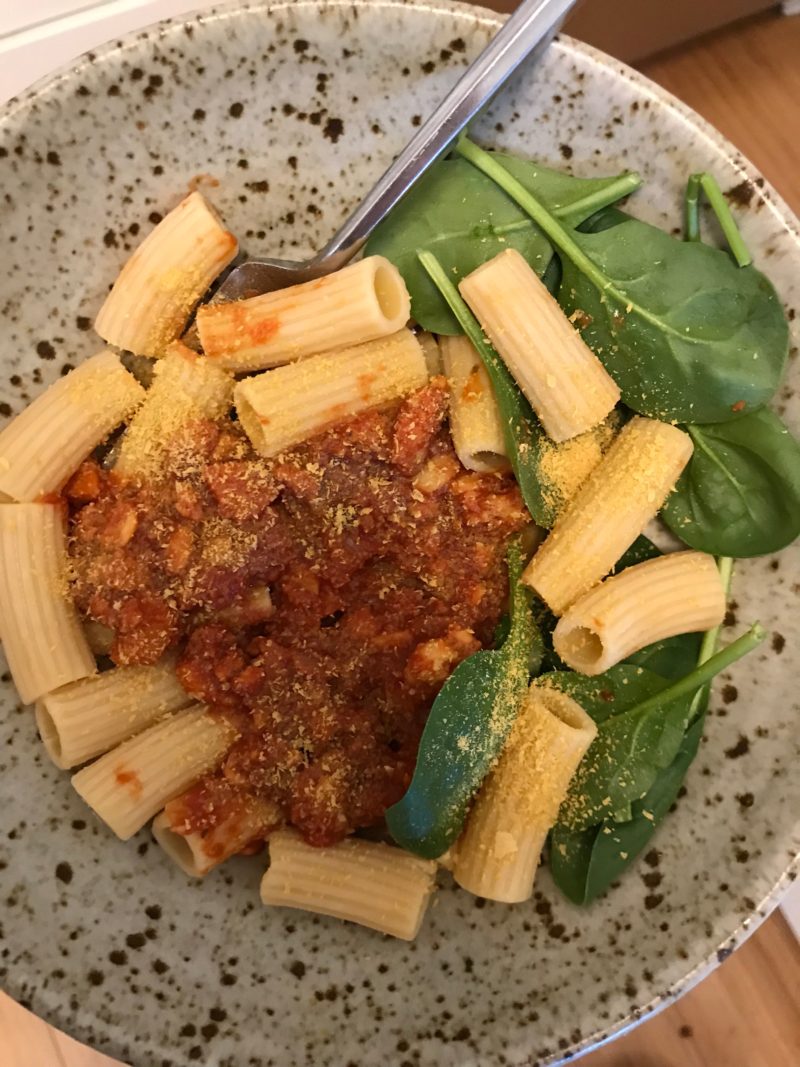 For lunch I made some pasta with Sunbasket's tempeh bolognese sauce. Get the recipe here.
Dinner:

I felt like making something different for dinner and I AM SO GLAD! I made this delicious buffalo tofu rice bowl.
I definitely recommend this dish with leftover rice instead of fresh cooked. SO either make it a few hours early and keep it in the fridge or the night before. I made it all at the same time and while it was insanely good I know that leftover rice would have made this dish better.
I made the basmati rice baked some tofu & steamed some broccoli. For the tofu I cooked it in soy sauce, garlic powder, onion powder, black pepper & nutritional yeast. I baked it at 400 for around 30 minutes flipping halfway.
When the rice was done I let it sit for around 30 minutes. I then took my steamed broccoli and chopped it in to smaller pieces. I then cooked around 1-2 tablespoons of shallots on a sauté pan at medium heat with a little spray oil. I added some frozen corn, peas & my broccoli. I then added my cooked rice and cooked that for 1-2 minutes. I transferred that to a bowl, added my tofu & buffalo sauce. 10/10 recommend this meal as an easy dinner!
See you guys tomorrow 🙂