A delicious and Vegan take on a Lasagne with a Tofu Ricotta & Lentil Tomato Sauce
Lasagne is such an old favorite. You can design it up any way you want because the fillings are endless!
I wanted to make this as homemade as possible. We got no store bought sauces here. Everything here besides the sheets of pasta are homemade. It's better that way!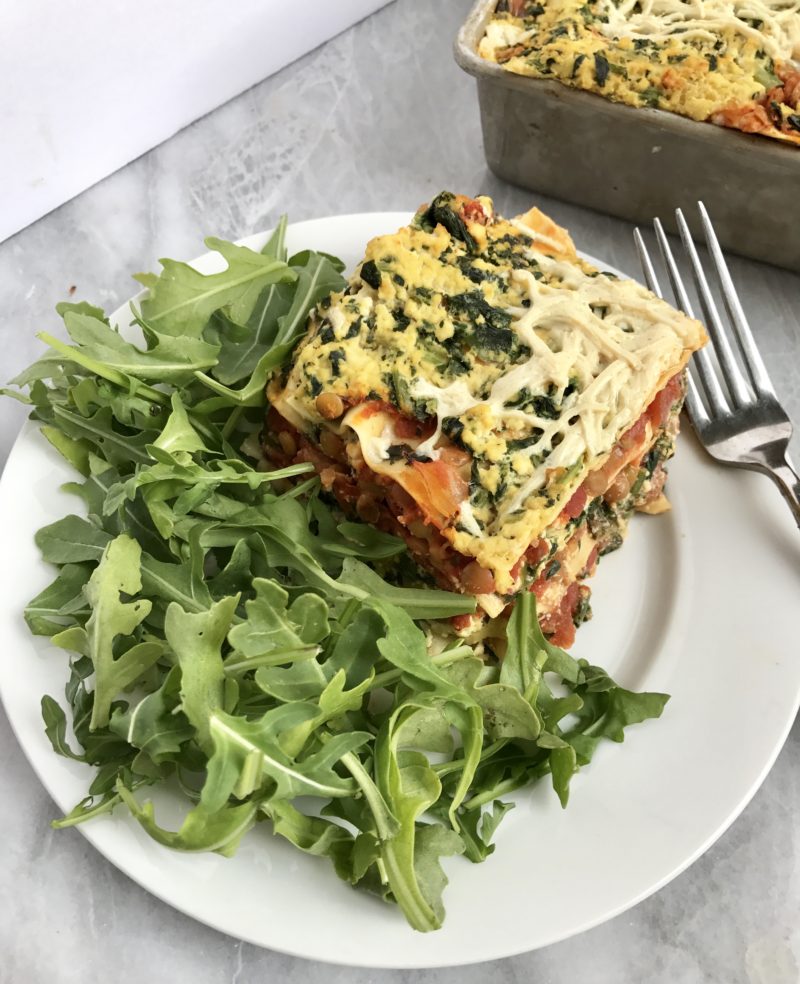 I have such a crush on tofu ricotta. It is so easy to make and completely nut free! I also added spinach for added greens!
The sauce is a yummy lentil tomato sauce which makes it more filling and protein packed. It also gives it more of a "meaty" texture.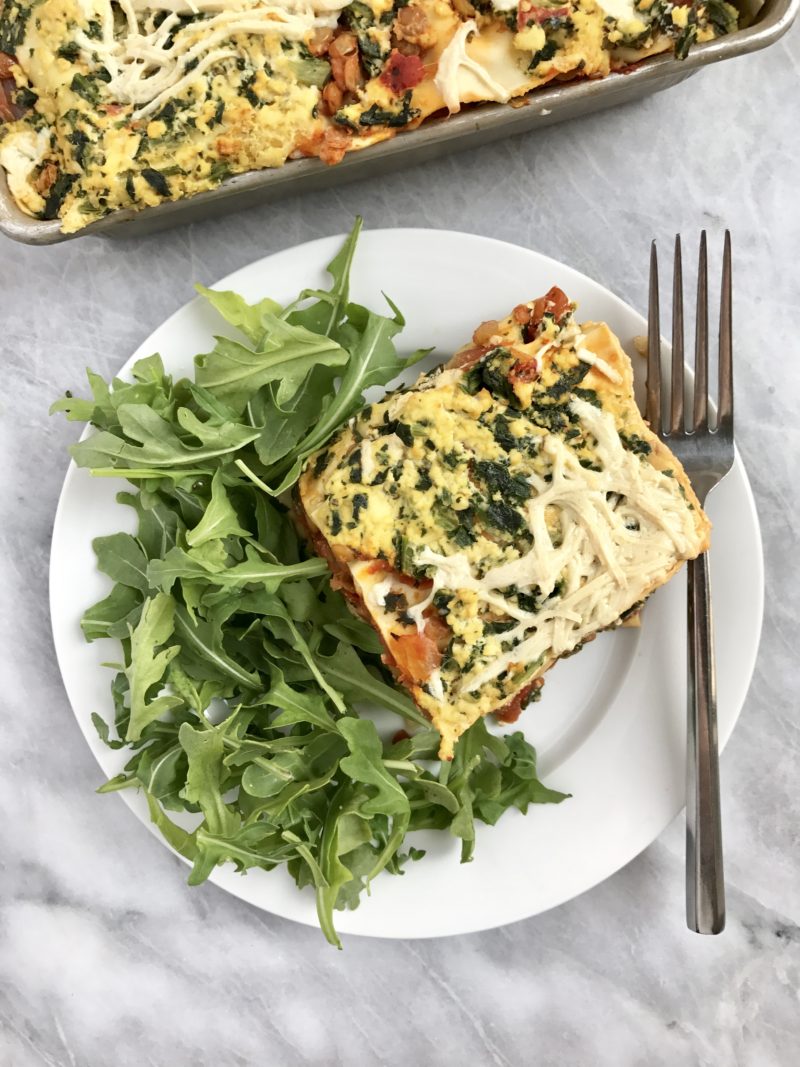 I hope you enjoy this recipe! It is absolutely delicious and perfect to make for your friends and family.
If you make this, don't forgot to tag me on Instagram @Planbasedjane or use the hashtag #plantbasedjane
Ingredients
For The Lasagne:
Oven Ready Lasagne sheets. This is such a time savor! You don't need to pre-boil them and it makes for an easier clean up.
Tofu Spinach Ricotta:
1 Package firm tofu
1 Pound Package Frozen Spinach
1/2 Cup Vegan Cream Cheese
1/2 Cup Nutritional Yeast
1 Tablespoon Italian Seasoning
1 Teaspoon Dried Parsley
1 Teaspoon Salt
1/2 Teaspoon Pepper
For Lentil Tomato Sauce:
1 280z Can Diced Tomatoes (2 15oz Cans Work Too)
1 Small Onion
2 Garlic Cloves
1 15oz Can Lentils (Or 1 1/2 Cups Cooked Lentils)
1 Tsp Dried Basil
1 Tsp Sugar
1/2 Tsp Salt
1/2 Tsp Pepper
1/4 Tsp Red Pepper Flakes (Optional)
Instructions
Let your spinach thaw or put it in a microwave bowl and place in microwave for 3 minutes. Once your spinach has thawed. Place in paper towels and drain all excess water. Set aside.
Cut up your onion and mince your garlic. Let onion sauté in a pot or large sauté pan with sides for 5 minutes. After 5 minutes, add your garlic. Let cook until garlic becomes fragrant. Add your diced tomatoes and leave on medium heat. Let cook for 20 minutes, stirring occasionally. Add in all your spices and sugar. If you're cooking your own lentils, this is a good time to start cooking them.
Meanwhile, start your tofu ricotta. In a large bowl, place your tofu and mash with a fork. Add in your cream cheese and mix to combine. Add in the remaining ricotta ingredients and mix. Set aside.
After 20 minutes of the sauce cooking, add in your lentils. Stir to combine and let cook until thick.
When the sauce has thickened up, take off the heat. Pre-heat your oven to the instructions on your lasagne sheet. Mine says 375 degrees Fahrenheit.
Take your baking dish and begin by adding a small layer of sauce. Add your sheets, ricotta, sauce, and repeat until you've used up all your sheets! Top with Vegan mozzarella and bake according to package instructions.
Enjoy!
http://plantbasedjane.com/2017/05/vegan-lasagne/