Pancakes should be the definition of the word "brunch." They're comforting, delicious, and always a crowd pleaser. However, what if for one day we ditched the typically "sweet" pancake and replace it with a savory one?
Savory pancakes? Yes, I realize that this sounds strange. However, don't knock it till you try it. Savory pancakes are the perfect side to have with some tofu scramble and home fries. Heck, turn the pancake into a taco!
So I decided that to make a delicious and savory pancake, that cornmeal would be the perfect component.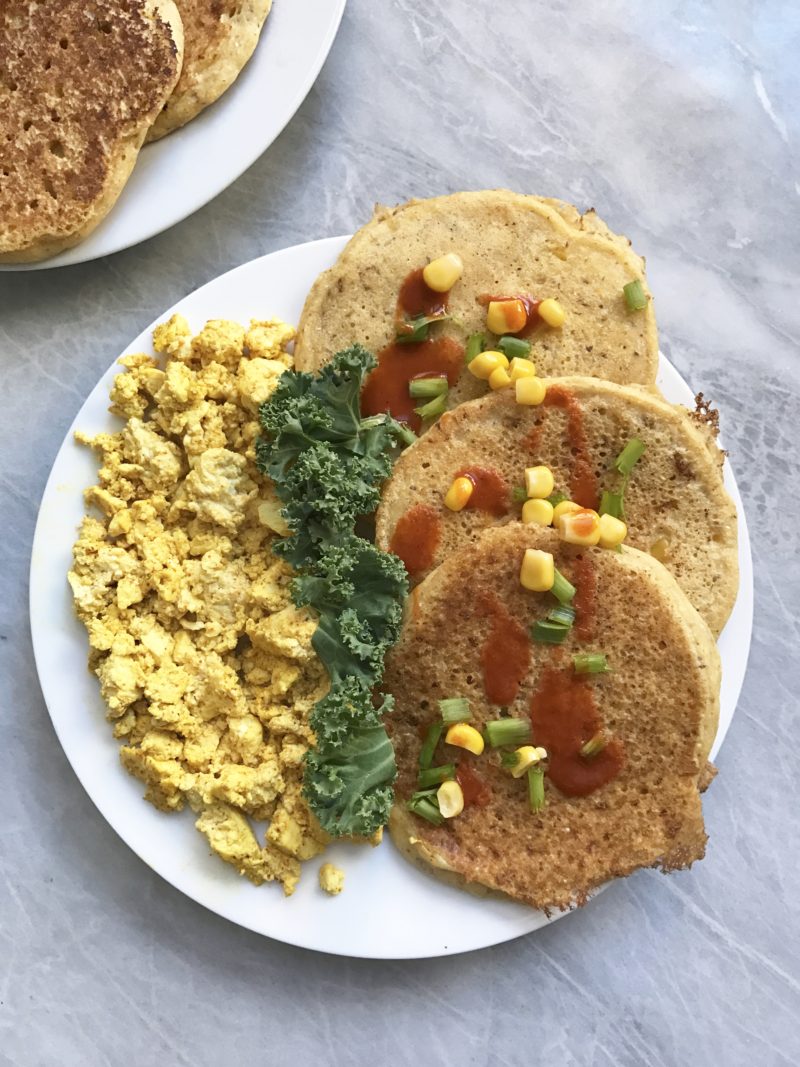 Who doesn't like cornbread? It is so delicious and perfect with literally any meal. Whether it's stuffing, on the side of chili, or by itself cornmeal is so versatile.
If you've been following me on Instagram for awhile, you know that often I chose a savory dish over sweet. I have always enjoyed sweeter food items, however I rarely crave them. I have a feeling that I now will be craving these savory pancakes on the regular now!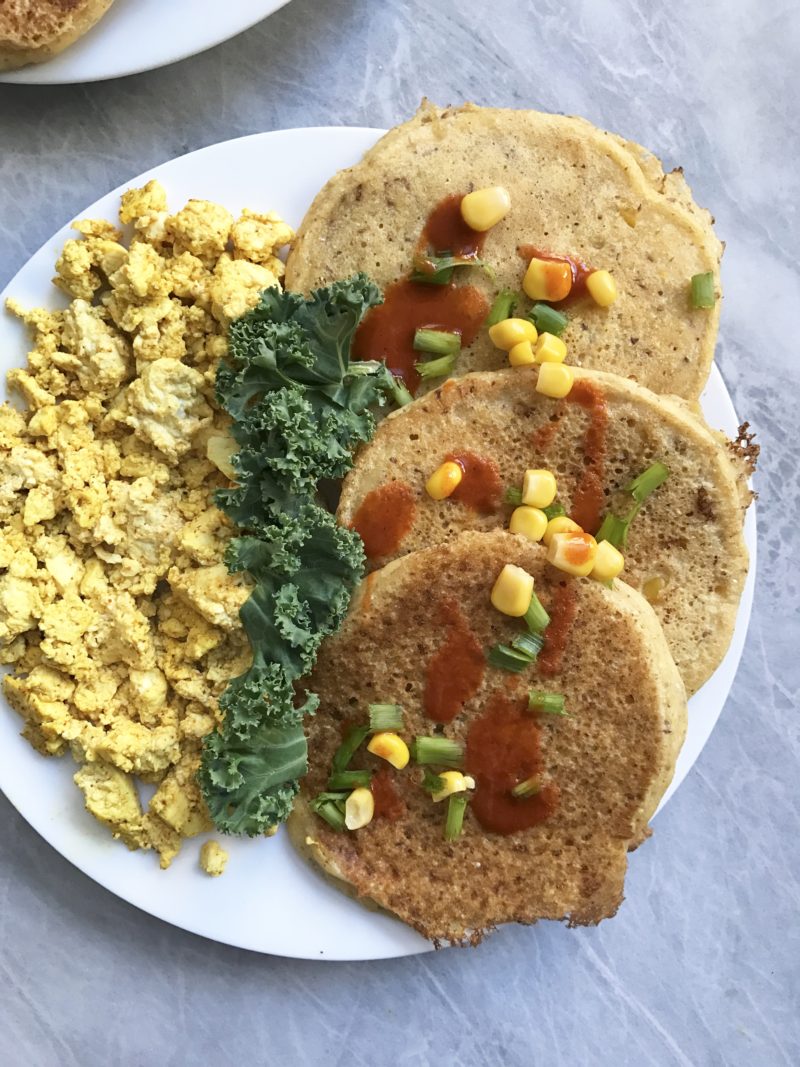 If you make this recipe, don't forget to tag me on Instagram @plantbasedjane so I can see!
Savory Cornbread Pancakes
Ingredients
1/2 Cup Cornmeal
1/2 Plain Flour (Sub for Gluten Free)
1 Cup Unsweetened Soy Milk
3/4 Cup Corn Kernels
1/4 Cup Green Onions
1 Flax Egg (1 Tablespoon Ground Flax to 3 Tablespoons Water)
2 Tablespoons Hot Sauce (I used Tapatio)
1 Tsp Maple Syrup
1 Tablespoon Apple Sauce (Oil Replacer)
1 Tsp Baking Power
1/2 Tsp Salt
1/4 Tsp Chili Powder
Instructions
First, combine your ground flax with water and put aside. It should take around 10 minutes to form a gel like consistency.
Combine all your dry ingredients in one bowl. In another bowl, combine your wet ingredients. Combine your wet to try and mix to combine.
Add in your green onions and mix batter to combine.
Heat a large skillet (or whatever you like to cook your pancakes on) and spray with some non stick oil.
Using 1/4-1/2 on pancake batter, pour into skillet and cook for 2-3 minutes (or until bubbles form and the sides are fluffy) Flip, and cook another 1-2 minutes. Repeat until all the pancakes are done!
http://plantbasedjane.com/2017/03/savory-cornbread-pancakes/