I love how versatile eggplant is. Italian dishes, Asian dishes…It's such a great veggie to incorporate! It has such great flavor and is fun to play around with. I wanted to develop an Asian inspired dish that didn't incorporate tofu because I know some people are not a huge fan. I like to make meals that everyone can enjoy and I know you guys will love this one!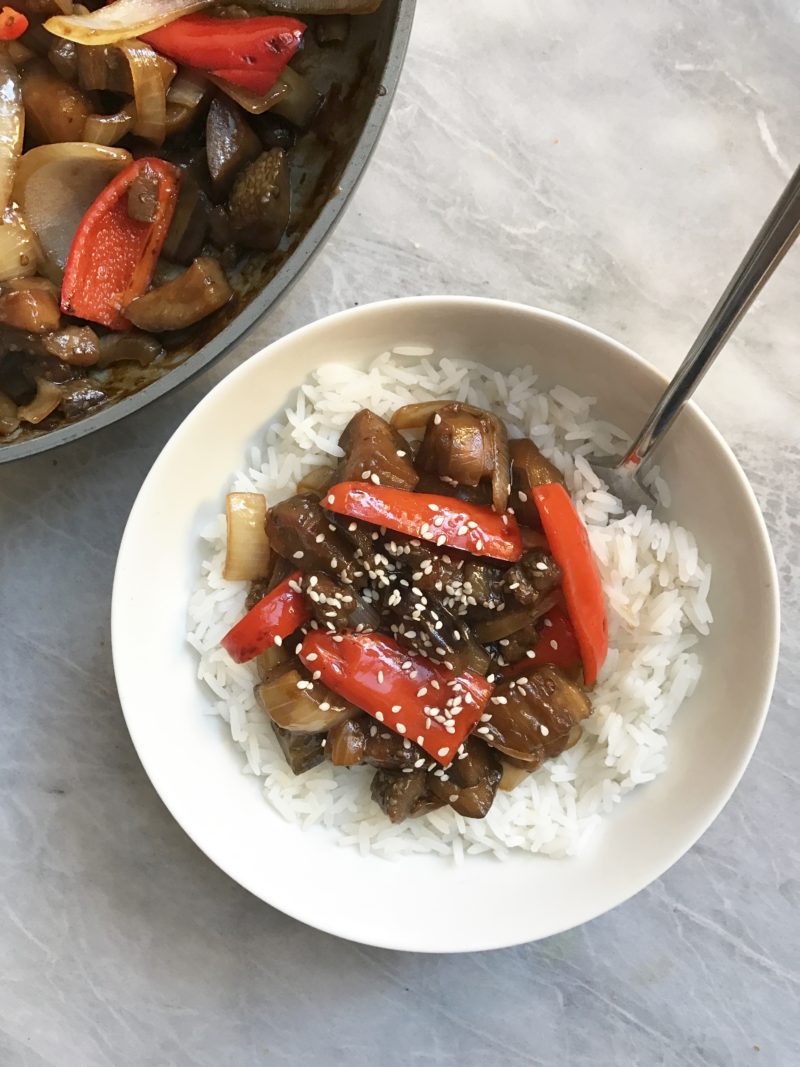 This recipe is addicting. After I took my photos I sat on the floor by my marble slab and ate this bowl pictured. It is just so good. Don't get me wrong I love tofu, but this is probably going to be my new thing.
This doesn't tag long to whip up so it's a great week night meal! It also great to make in bulk and have throughout the week. It's great on rice but I am sure on rice noodles it would absolutely delicious also!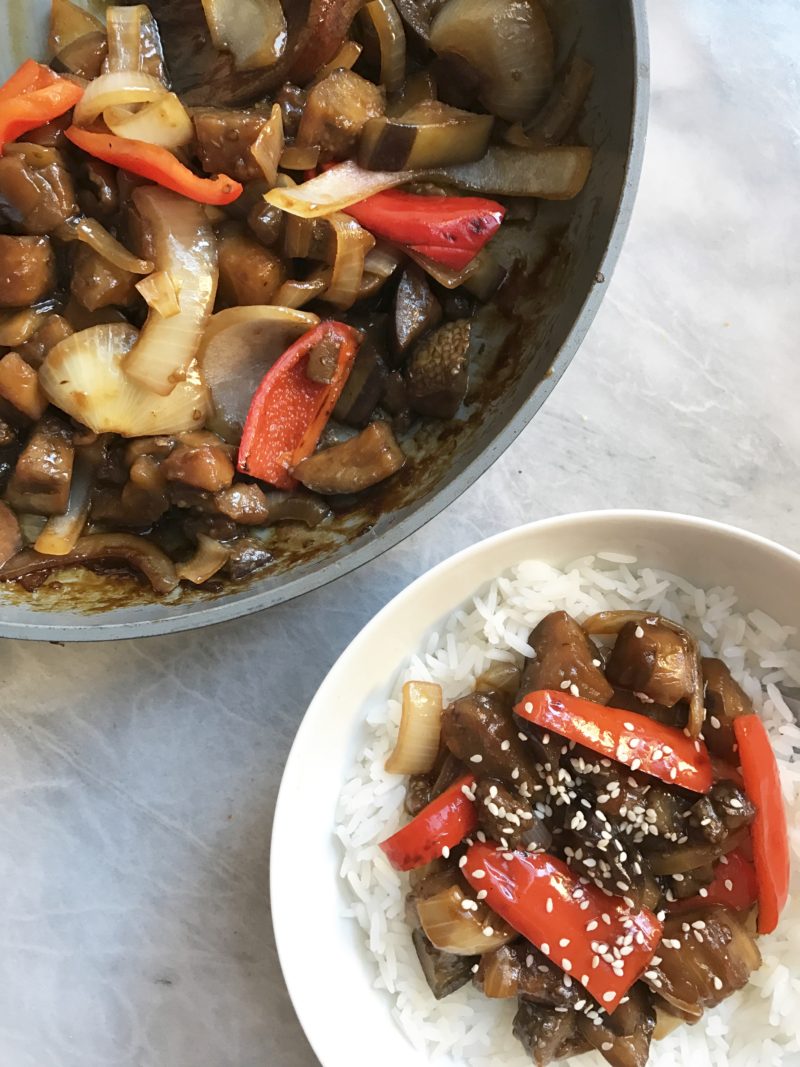 I hope you enjoy this recipe! If you make it, "tag" me on Instagram so I can see!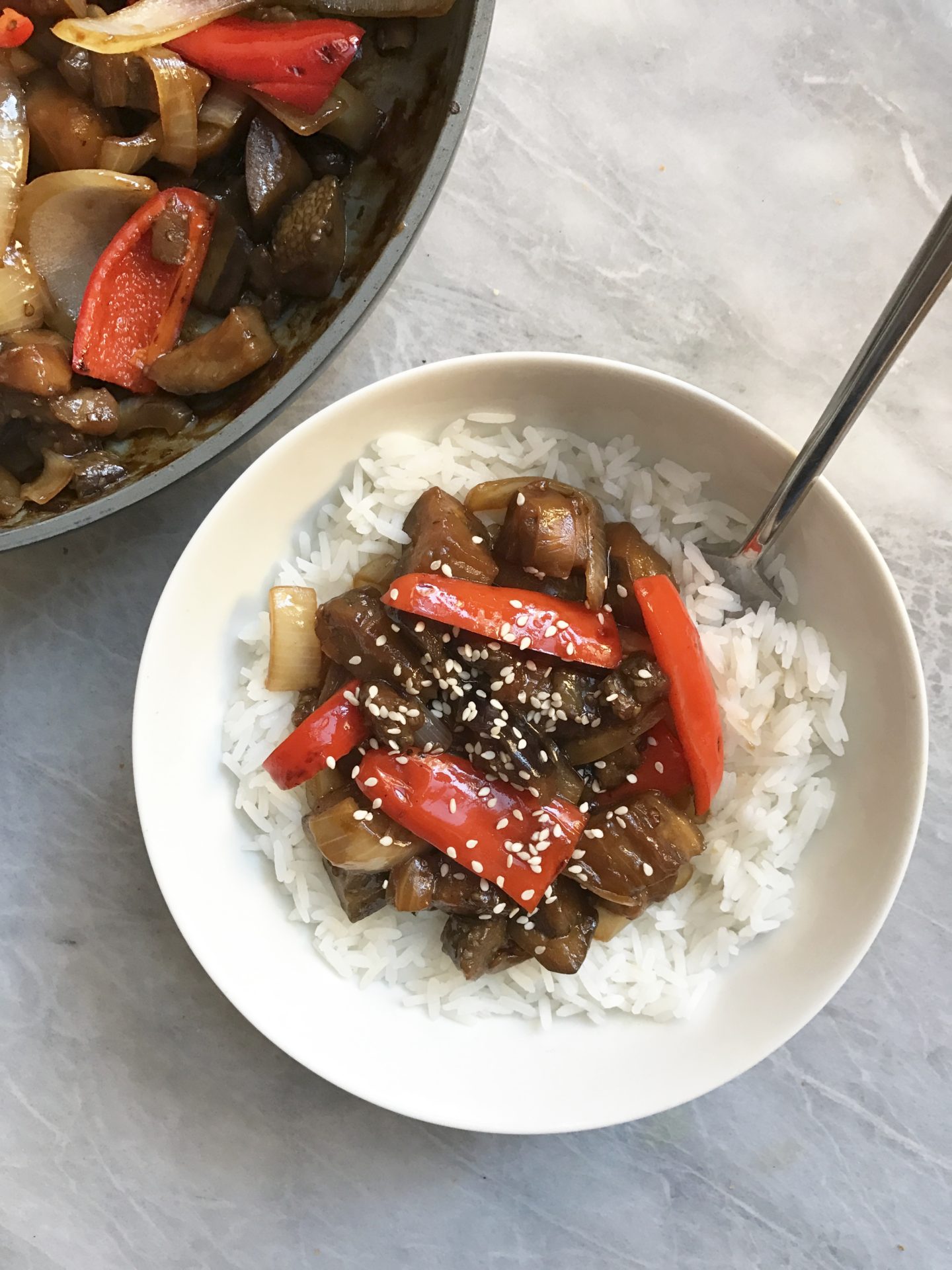 Sweet & Sour Eggplant
2017-01-16 09:46:21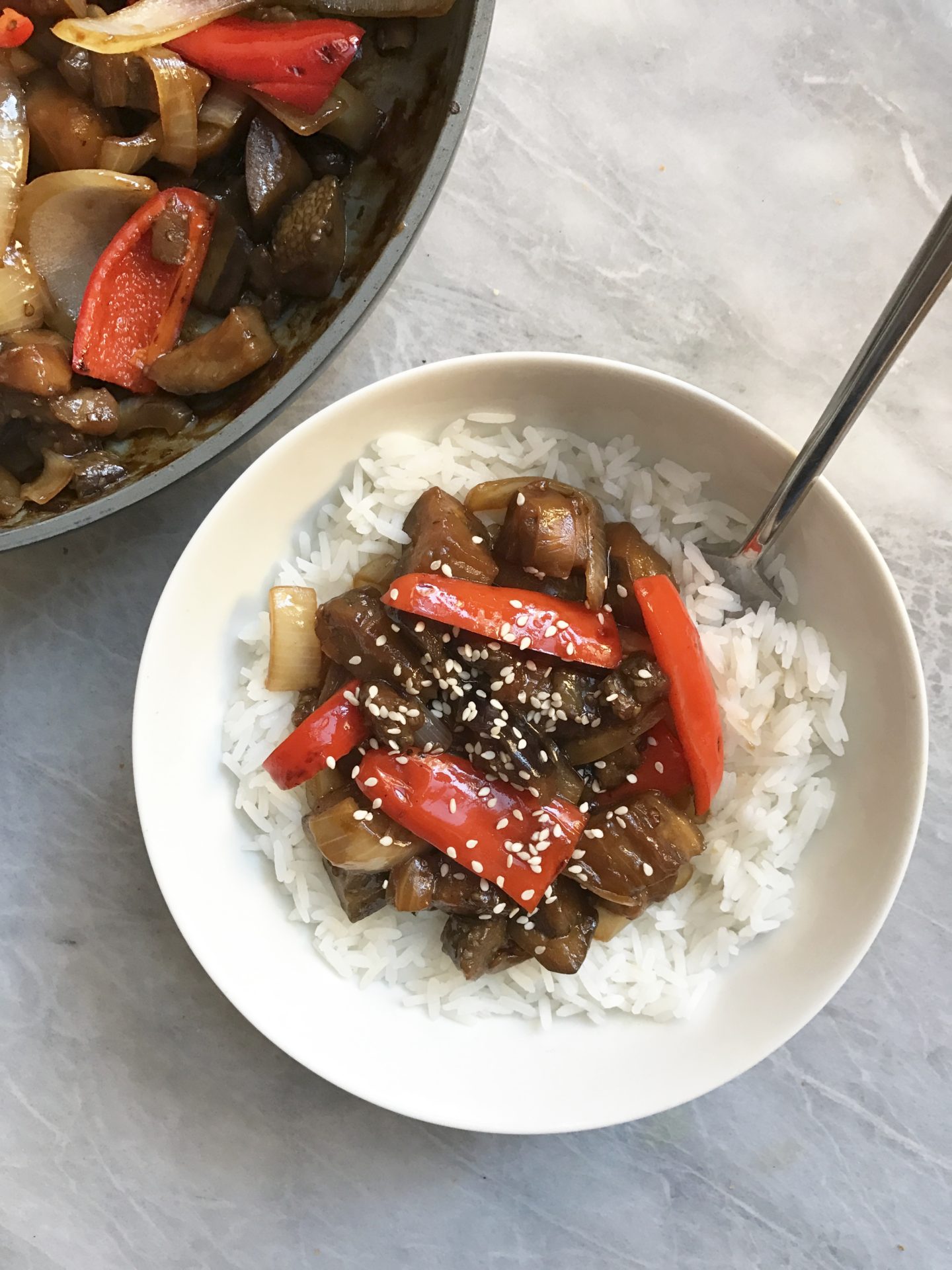 Ingredients
1 Medium Eggplant
1/2 Onion
1/2 Red Bell Pepper
3 Tablespoons Soy Sauce
1 Tablespoon Rice Vinegar
1 Teaspoon Maple Syrup
1 Teaspoon Sesame Oil
1/4-1/2 Teaspoon Sriracha
1 Teaspoon Corn Starch
Sesame Seeds For Garnishing
Instructions
Cut eggplant into cubes, lay them on paper towels, and salt. Leave resting for 15 minutes. After 15 minutes, rinse and pat dry.
Meanwhile, chop the pepper and onion into slices.
In a small bowl combine soy sauce, rice vinegar, maple syrup, sesame oil & sriracha and set aside.
In a sauté pan on medium hight heat, heat some water and throw in your eggplant. Cook for 2-3 minutes and then add in your remaining vegetables.
Cook until eggplant is tender. You may want to add more water throughout the cooking process depending if your veggies are sticking to the pan and to help soften up the eggplant.
Lower heat to medium and add your corn starch to your sauce and whisk to combine. Pour sauce over veggies and let cook for 1-2 minutes.
Garnish with sesame seeds and enjoy!
Plant Based Jane http://plantbasedjane.com/