Do you ever have those recipes that were created so randomly? This recipe is certainly an example of this. If you can tell from the recipes on my blog, I am definitely a girl who prefers savory over sweet on any day. I don't have too many dessert style recipes because that isn't what I normally go for. However, in efforts to get more dessert recipes for you guys, I have been attempting to make more.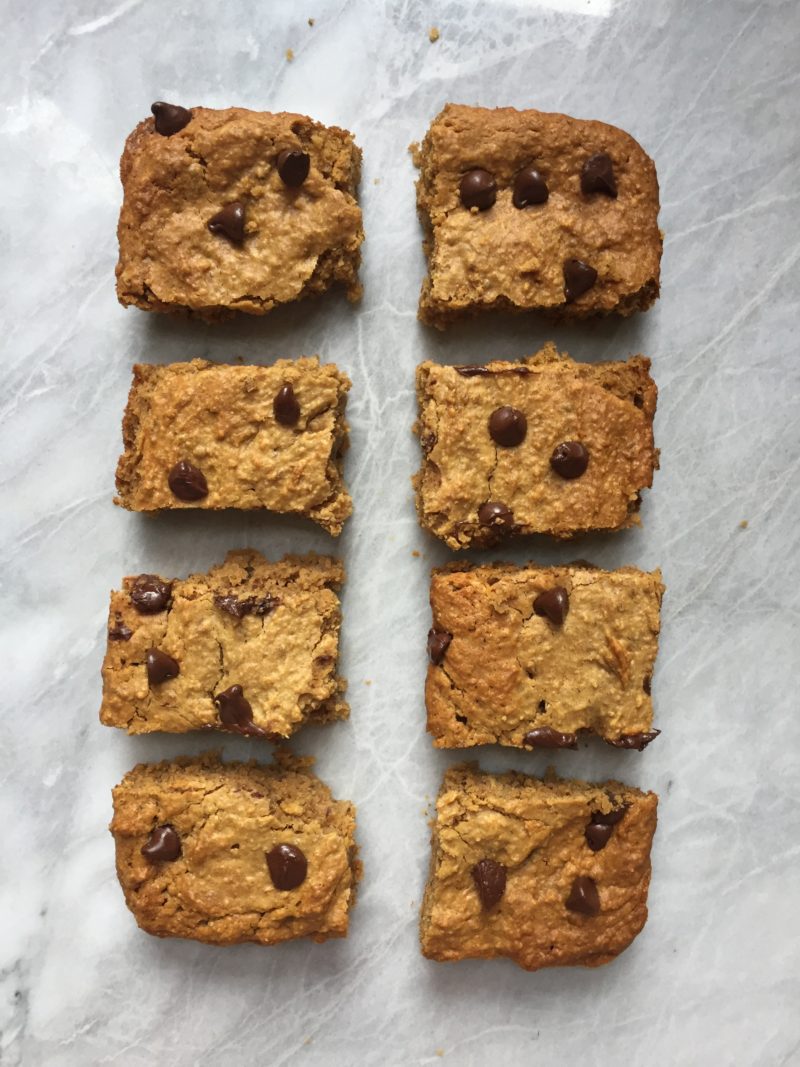 I've also have always loved blondies. They're like cookies in brownie form. Since these are flourless, they're more of a cake vibe but still super gooey and delicious.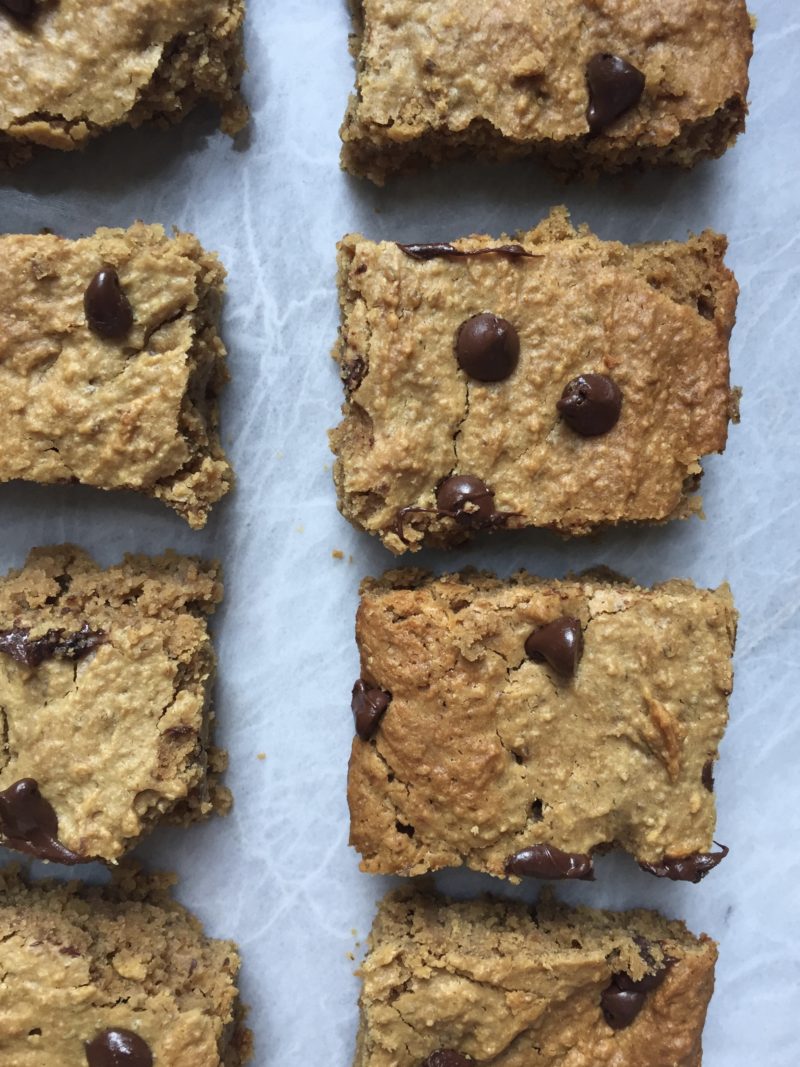 The reason why I used the words "nut butter" in the title is because you could most likely use any nut butter you'd like. I am allergic to ALL nuts, so I use unsweetened soy nut butter by I.M healthy and it tastes absolutely delicious. Obviously, you could adjust these to whatever you'd like.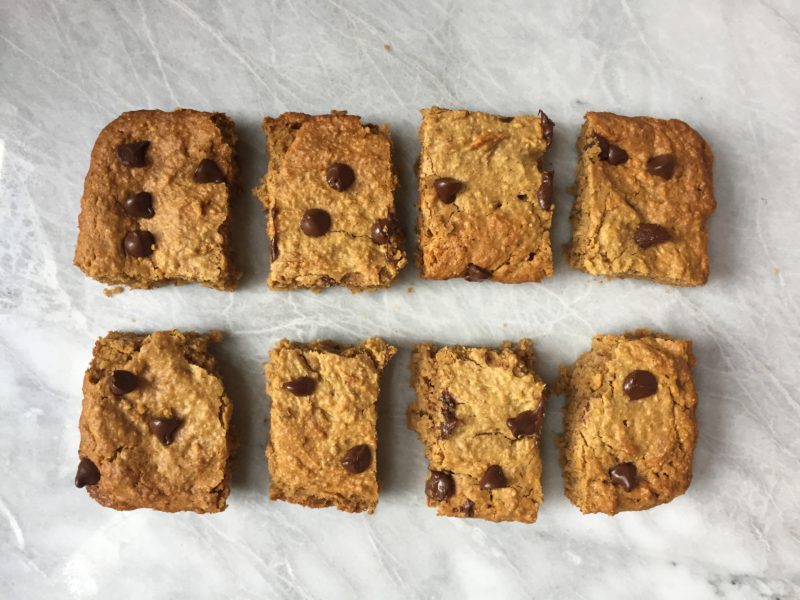 I hope you enjoy this recipe. If you make it, don't forget to tag me on Instagram @plantbasedjane so I can see!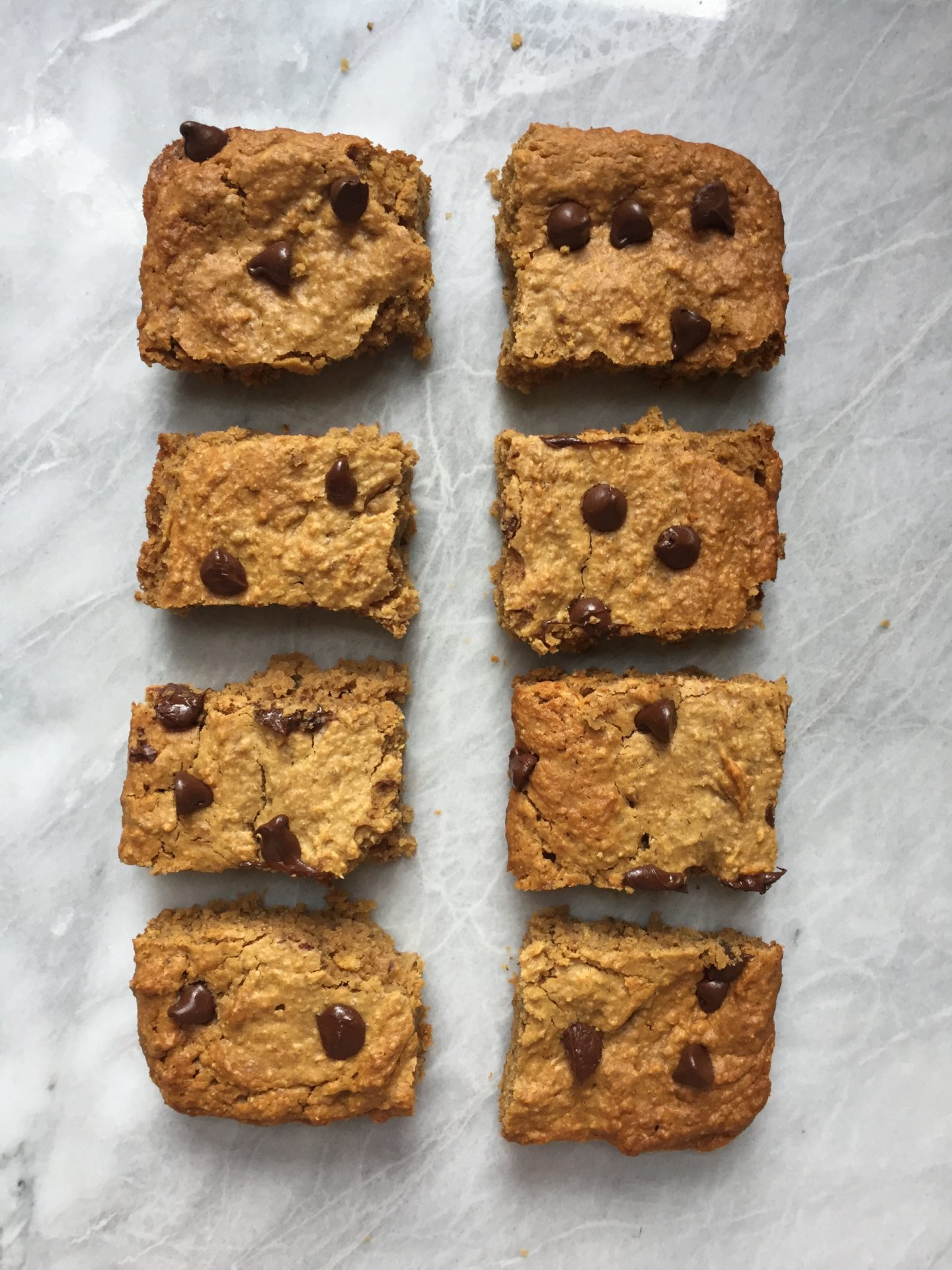 Flourless Nut Butter Blondies
2016-12-07 09:22:48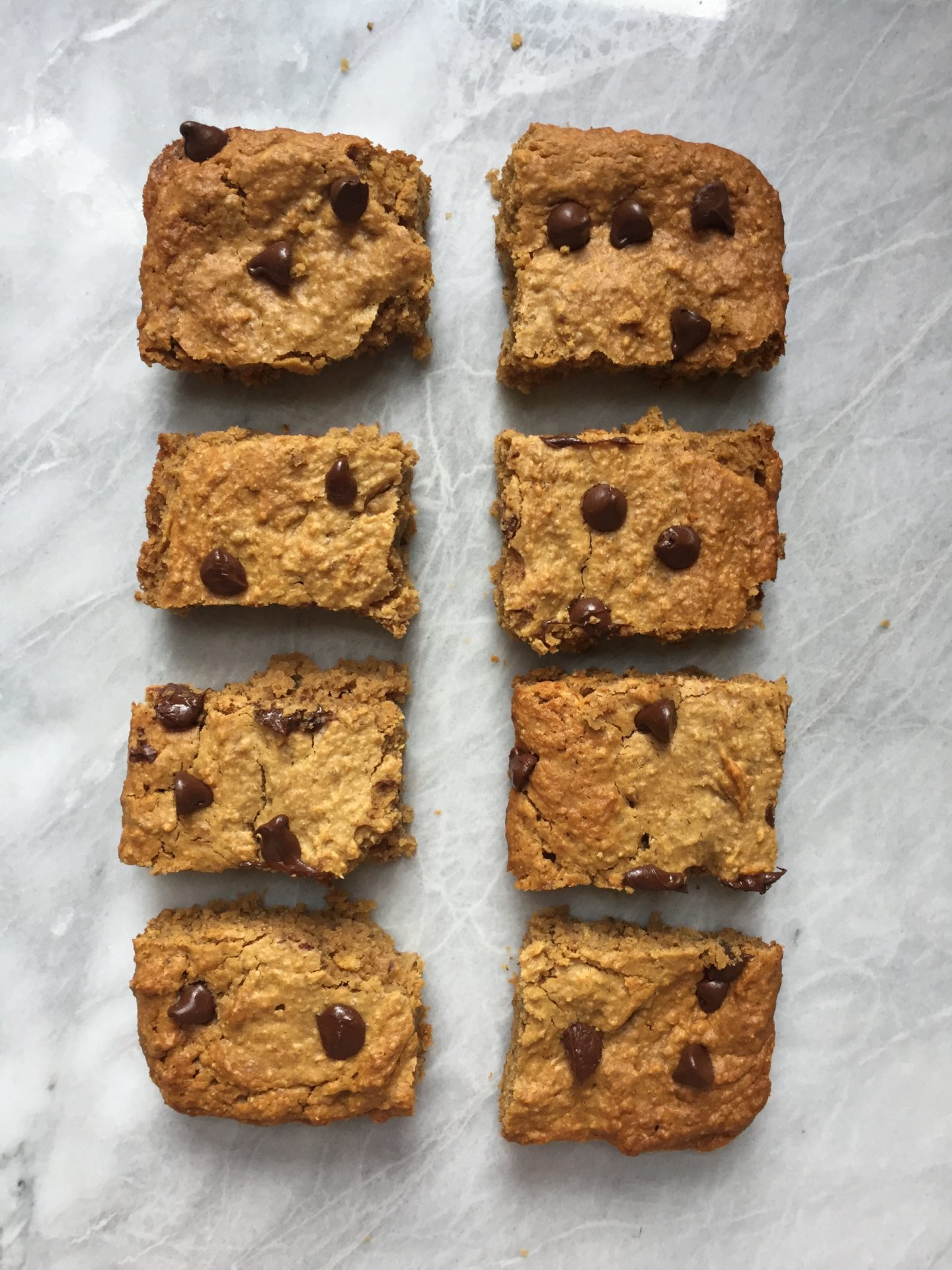 Serves 6
Ingredients
3/4 Cup Nut Butter (I used I.M Healthy Unsweetened Soy Nut Butter)
1/2 Cup Ground Oats (Take Half a cup of oats and ground them in a blender beforehand)
1/4 Cup Soy Milk
1/4 Cup Apple Sauce
1 Flax Egg - 1 Tablespoon Ground Flax & Two Tablespoons Water
1 Tsp Baking Powder
1 Tsp Baking Soda
1 Tsp Vanilla Extract
1/4 Cup Chocolate Chips (Additional For Topping)
Instructions
First, prepare your flax egg. Combine one tablespoon flax & two tablespoons water and let sit for 5 minutes.
Pre-heat oven to 350 Degrees Fahrenheit
Once your flax egg is ready, put all your ingredients in a food processor (except chocolate chips) and mix to combine.
Gently fold in your chocolate chips.
Transfer to non stick baking dish or greased dish and add additional chocolate chips on top.
Bake for 30-35 minutes. Test by putting in a toothpick. If it comes out clean, your blondies are ready.
Plant Based Jane http://plantbasedjane.com/