The month of December has absolutely flown by. This year in general has gone by way too fast. With New Years approaching, I wanted to do an easy recipe that you could use to entertain your guests. Usually at parties on New Years it's normal to do mini appetizers and nibbles and not so much of a formal sit down meal, which is why I wanted to create something easy that everyone could enjoy.
I strive to make recipes using items that you most likely already have on hand. Ones that are simple, but delicious. We normally always have cans of chickpeas and a few avocados, so why not combine the two into a hummus inspired dip!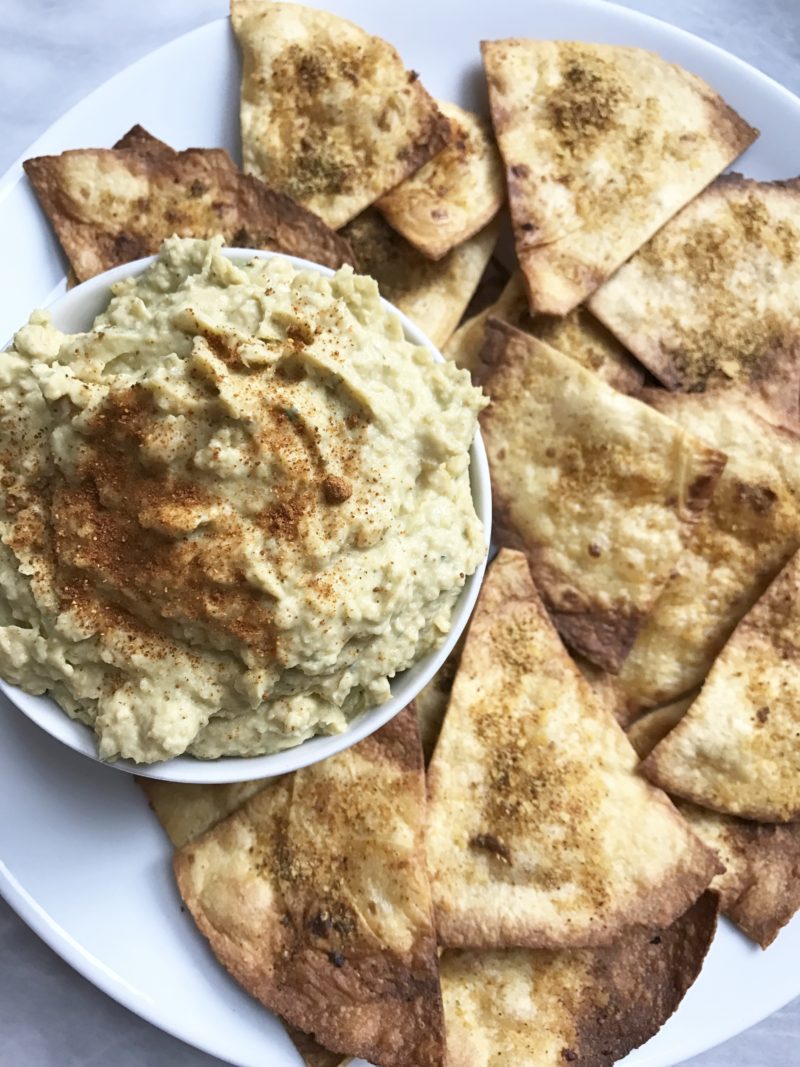 I have always been into chips and dip. Really dip and anything! You could totally add fresh veggies or crackers alongside the chips to add more variety for your guests.
The other great thing about this dip is that it's oil free. Avocado is an amazing oil replacement in this dip while adding flavor and a pretty green color.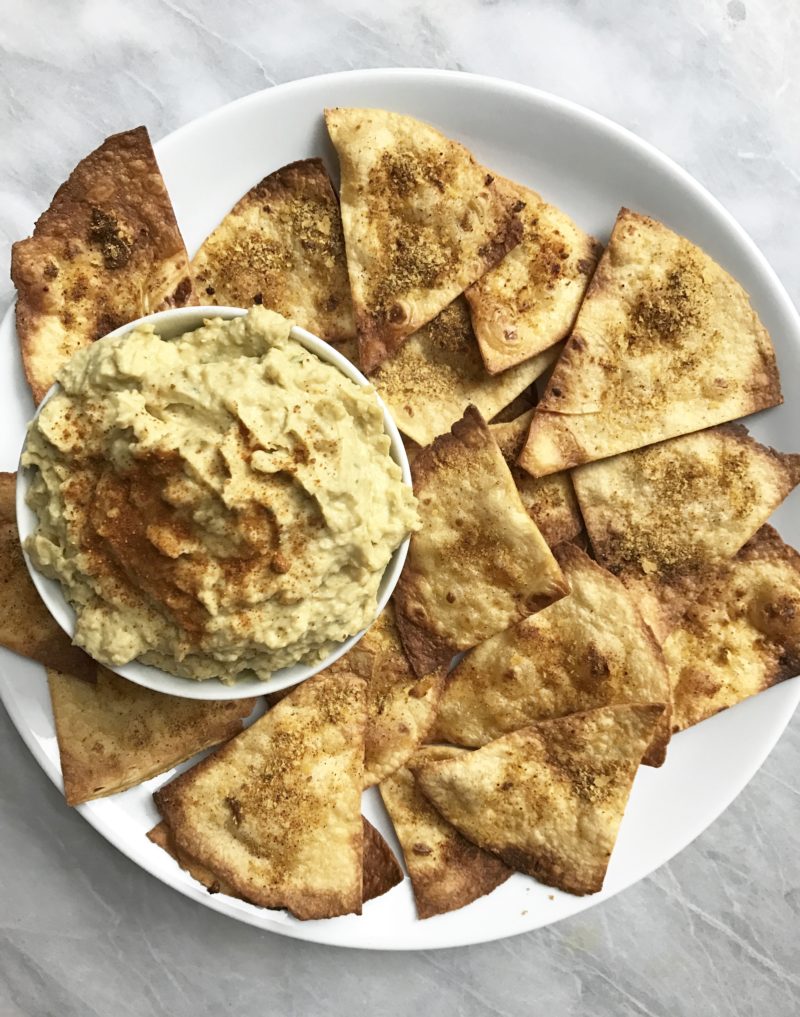 The chips are so tasty and seasoned with yummy spices that give it a cheese like flavor. For this recipe I used corn tortillas to give it more of an authentic feel but if you cannot get your hands on them then you could totally sub them for flour tortillas.
Don't get me wrong, I love me some Tostitos. However, they are pretty high in fat and can sometimes be overly salted. This is a healthier spin on your traditional tortilla chips but still are packed with yummy flavors.
I actually did research to find the recipe for Doritos and decided to do a vegan spin on them. I thought they would compliment the dip nicely and add a nice cheesy flavor.
I hope you guys enjoy this recipe and have a safe and happy New Year!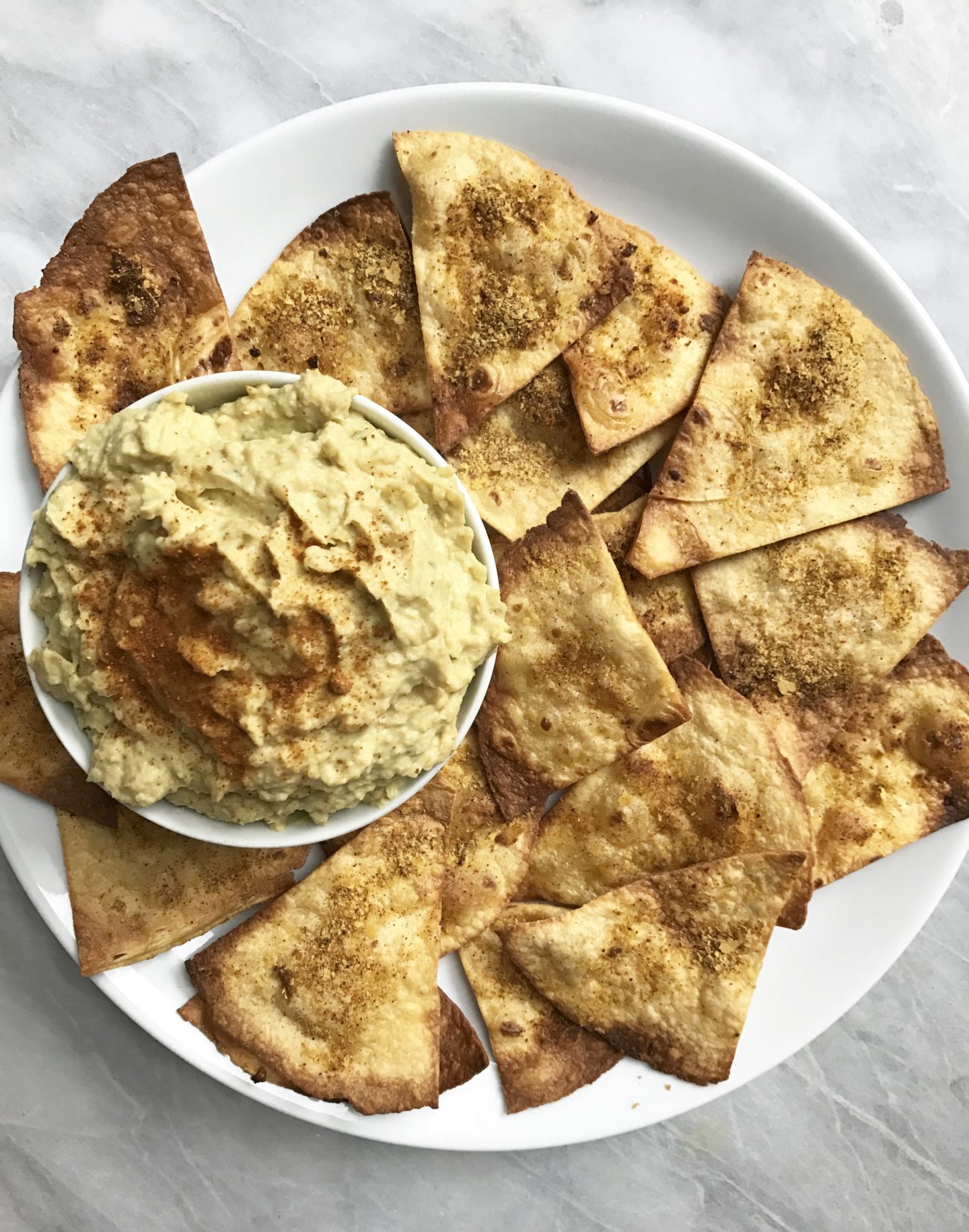 Avocado Hummus W/ Homemade Chips
2016-12-29 11:18:21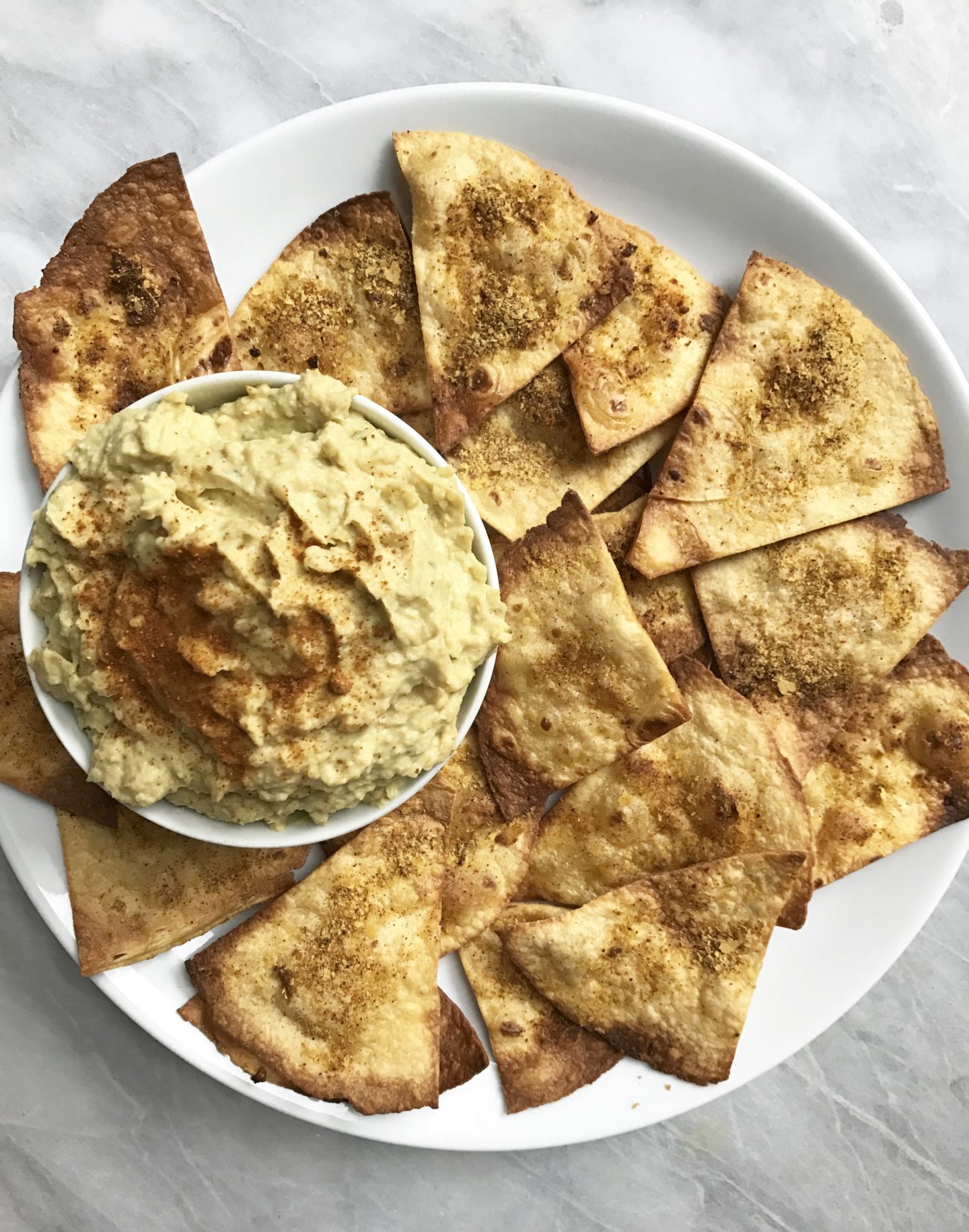 For The Chips
8 Small Corn Tortillas (Taco size)
4 Tablespoon Nutritional Yeast
2 Teaspoons Chili Powder
1 1/2 Teaspoons Onion Powder
1 Teaspoons Salt
1 Teaspoons Paprika
1/2 Teaspoons Smoked Paprika
1/4 Tsp Garlic Powder
1/4 Teaspoons Pepper
Juice of 1 Lime
Spray Oil
For The Avocado Hummus Dip
1 15oz Can Chickpeas
1 Medium Avocado
Juice From 1 Lemon
2 Tablespoons Tahini
1 Tsp Salt
1/2 Tsp Paprika
1/4 Tsp Smoked Paprika
1/4 Tsp Onion Powder
1/4 Tsp Pepper
For the Chips
Pre-Heat oven to 350 degrees Fahrenheit
Cut Tortillas Into 4s and placed on a baking sheet that has been sprayed with spray cooking oil. Spray the top of the chips so the top is also coated with oil.
In a bowl, add all of your spices and cover chips completely front to back.
Place in the oven for 10-12 minutes ,or until chips are crispy and browned.
Once chips are done, take them out and let cool completely. Add them to a bowl and coat with lime juice and serve!
For the Dip
As chips are in the oven, place all dip ingredients in food process and mix on puree option until smooth. Transfer to a bowl and sprinkle with additional paprika.
Plant Based Jane http://plantbasedjane.com/