Pasta salad used to be a dish I indulged in not too often because how unhealthy it was. Traditional pasta salad is usually covered in Mayo that of course is usually not Vegan and also very high in fat.
As this is the second recipe for my Easy Packed Lunches series, I wanted it to be something that could be eaten at room temperature, but also something super delicious and filling. The great thing about this recipe is that if you prefer, you can make it in a big batch on a Sunday and eat it throughout the week.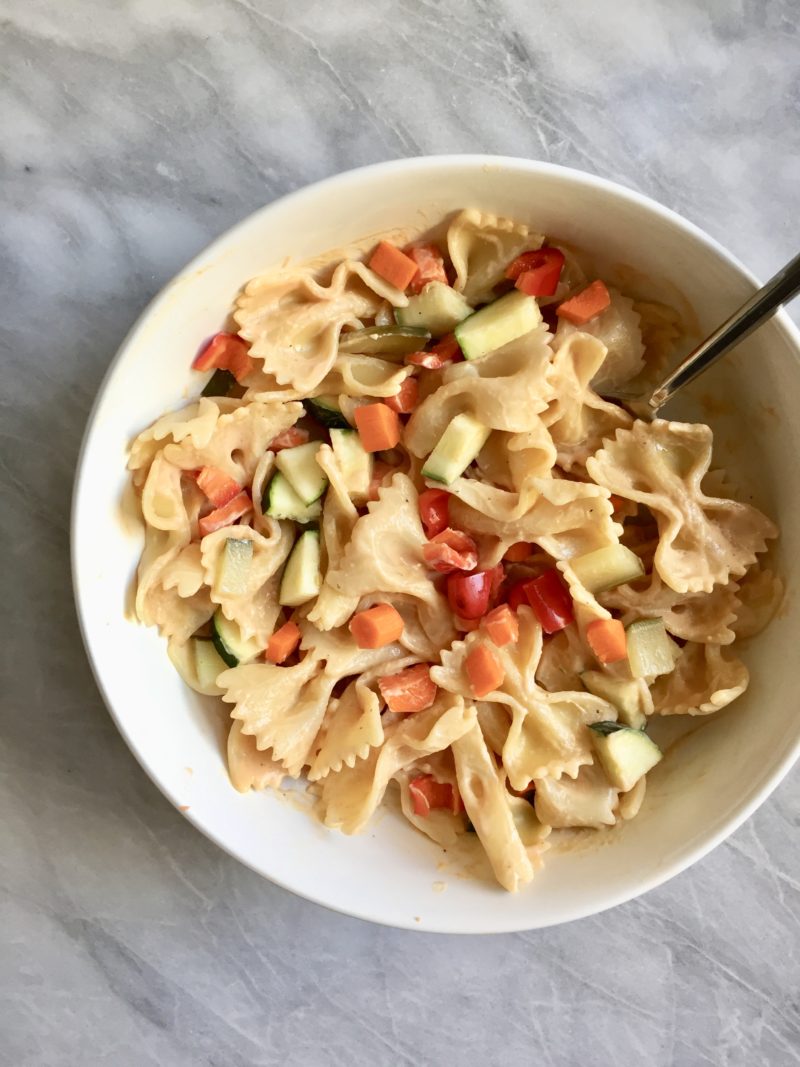 You can use whatever shape you like, but I recommend using elbows or bowties. Both are small and a great shape for the sauce to stick on to.
The sauce is super creamy because of silken tofu. Silken tofu is great to add into smoothies, sauces, or even salad dressings. I thought it was the perfect component to add to a pasta salad to resemble the texture and flavors of your traditional pasta salad. However, this is much lower in fat and is completely Vegan.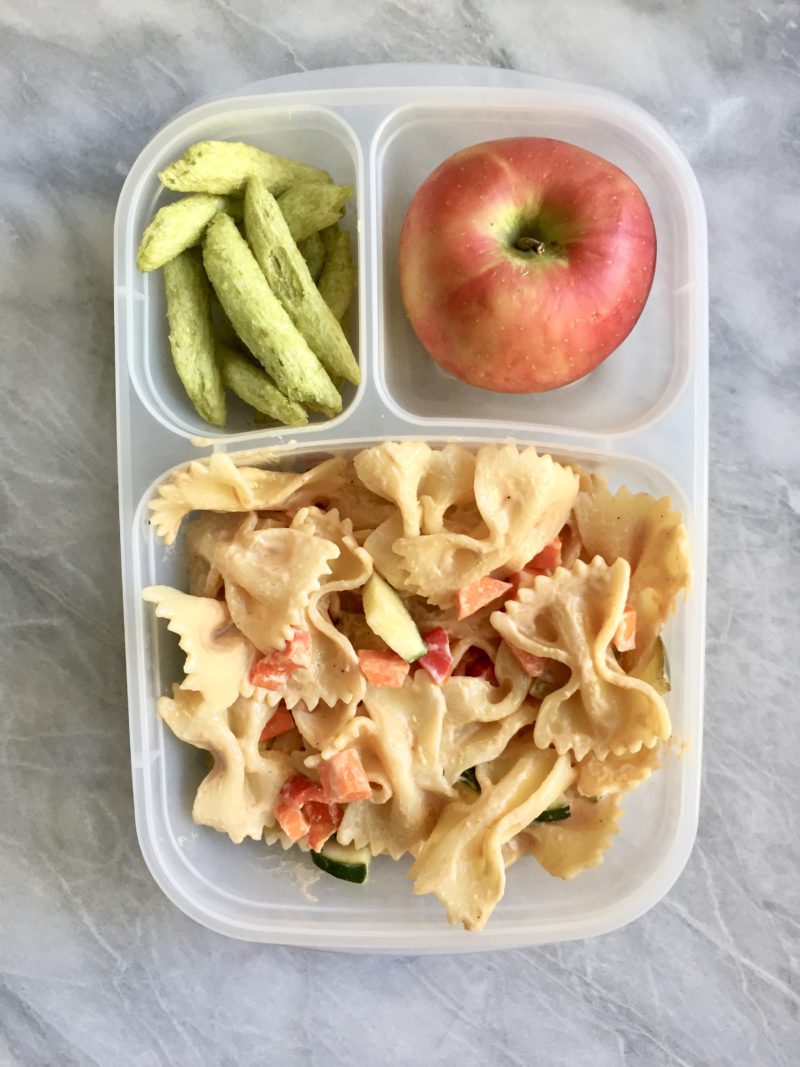 I decided to pair the pasta salad with an apple and Harvest Snaps Snapea Crisps. You could obviously add a different fruit or crunchy side but for me these are perfect.
Remember if you make this, please tag me on Instagram @plantbasedjane so I can see!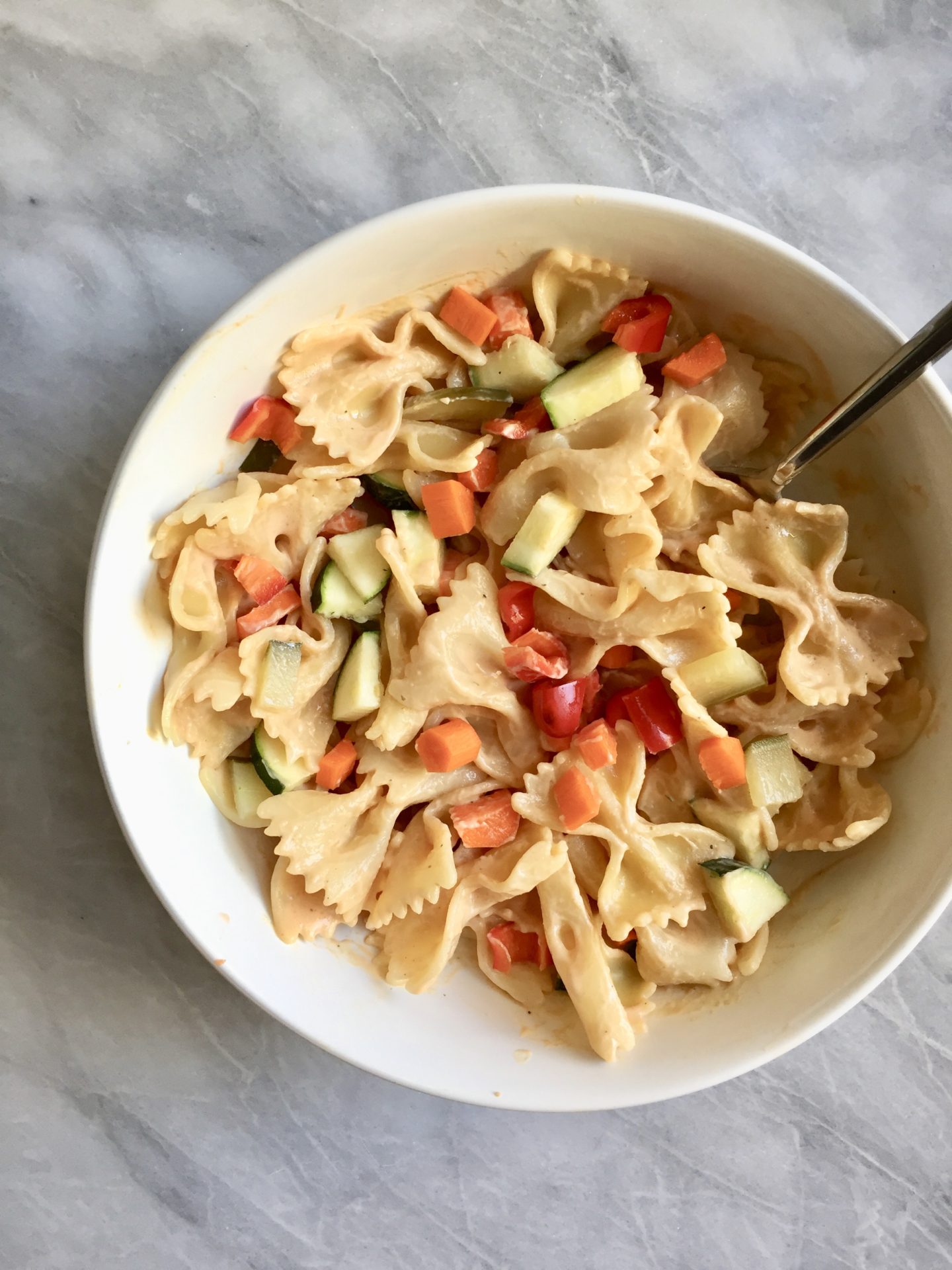 Creamy Vegan Pasta Salad
2016-11-10 12:50:42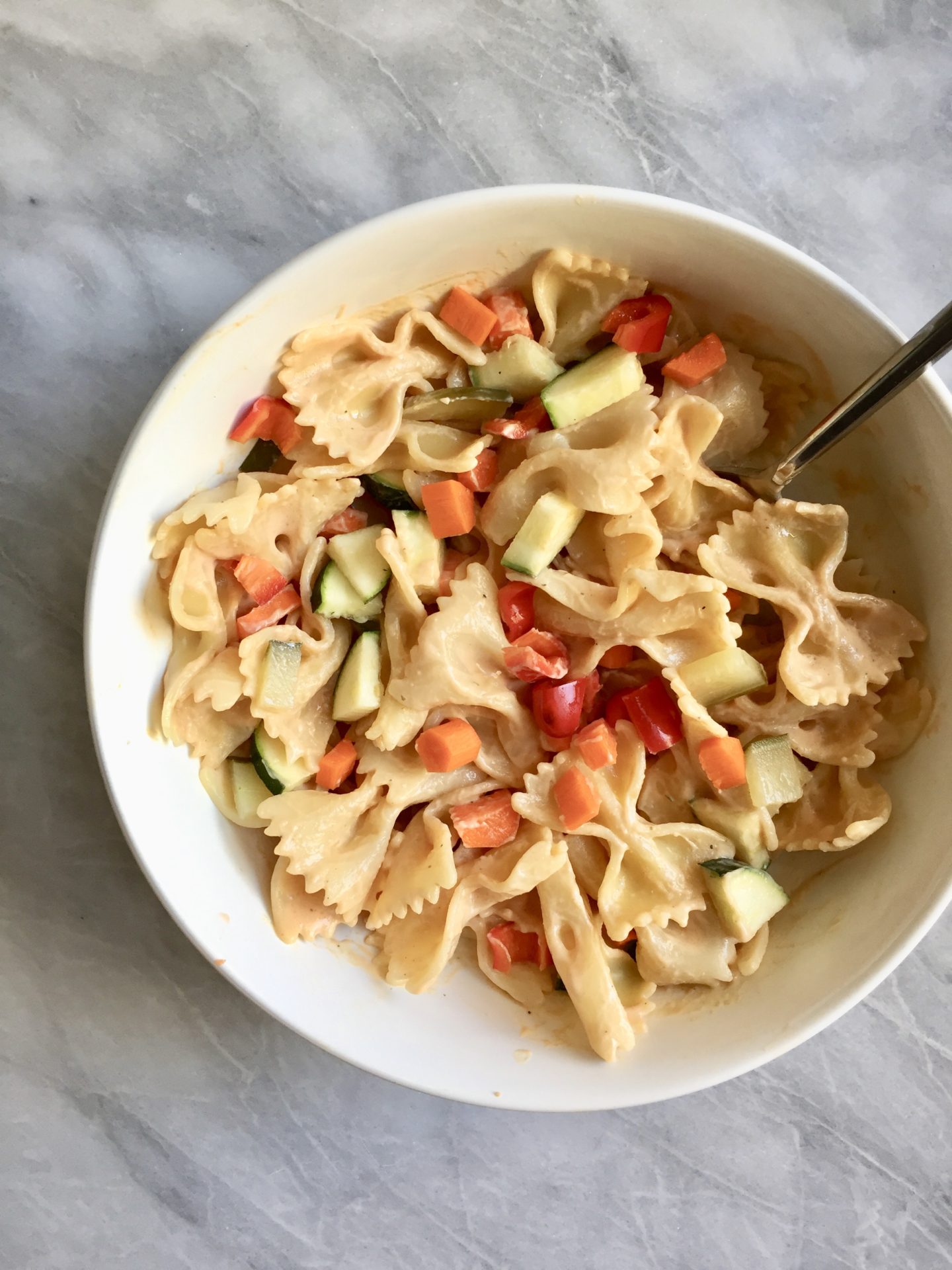 Ingredients
*Serves 2-3*
2 Cups Uncooked Pasta
1/2 Cup Silken Tofu
2 Tablespoons Tomato Paste
1 Tablespoon Mustard
1 Tablespoon Red Wine Vinegar
1 Tablespoon Olive Oil
1/2 Tsp Garlic Powder
1/4 Tsp Onion Powder
1/4 Tsp Salt
1/4 Tsp Pepper
(Water to thin)
1/2 cup carrots, chopped
1/2 cup red pepper, chopped
1/3 cup pickles, chopped
1/3 cup zucchini, chopped
1/3 cup celery, chopped
Instructions
Cook pasta according to package instructions and set aside.
In a blender or food processor, combine silken tofu, tomato pasta, mustard, red wine vinegar, olive oil, seasonings & water and blend to combine. I would start off with 1/4 cup water and see how thick it is. If you would like to thin it out more, add water.
Chop up veggies in small bite size pieces and add to pasta.
Add sauce and mix to combine
Notes
*You can add whatever vegetables you like, it is completely up to you and your personal preference.
Plant Based Jane http://plantbasedjane.com/