Butternut squash is an amazing vegetable that when in season is so unbelievable tasty. I only recently started enjoying butternut squash and wanted to make a post of an easy recipe but also a how to on how to exactly cut it/cook it so that it is super simple for you guys.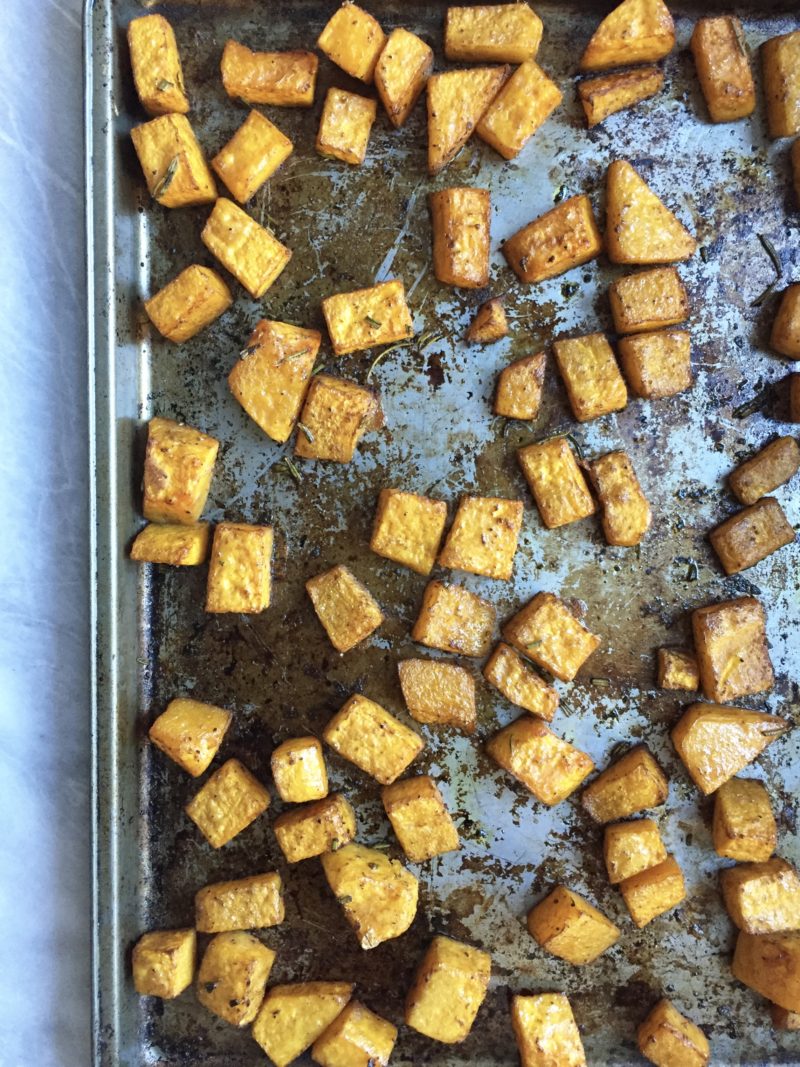 Butternut Squash could be quite intimidating but in reality it could not be simpler! I decided for the recipe to make it something simple but ingredients you likely may have on hand. It is roasted in some balsamic & rosemary and tastes just so amazing! Balances out the slight sweet flavors of the squash and is great for someone who isn't super crazy about sweet items (like me).
This could also be a great recipe for Thanksgiving which is coming up next month! Could be an amazing side dish to accompany all your other Vegan goodies!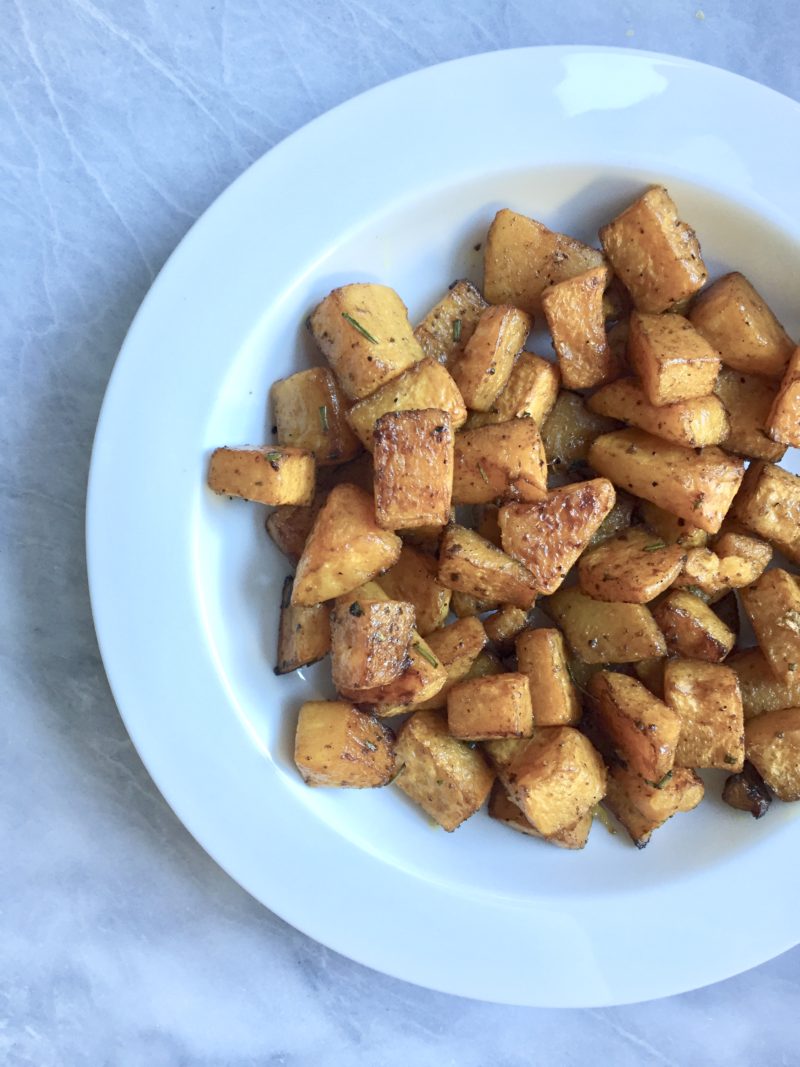 I hope you enjoy this recipe and remember if you make this tag me on instagram @plantbasedjane.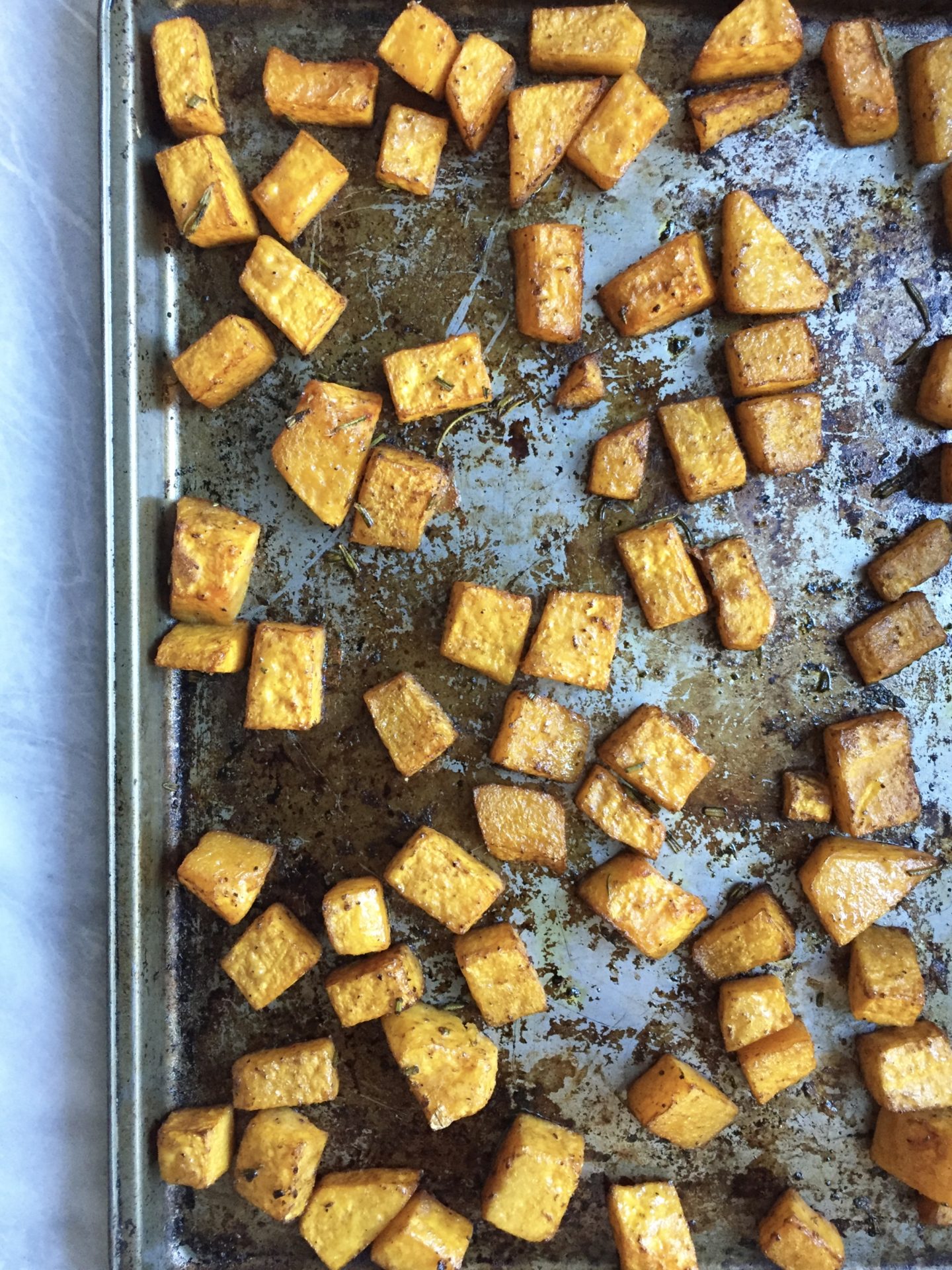 Balsamic Rosemary Roasted Butternut Squash
2016-10-23 14:20:47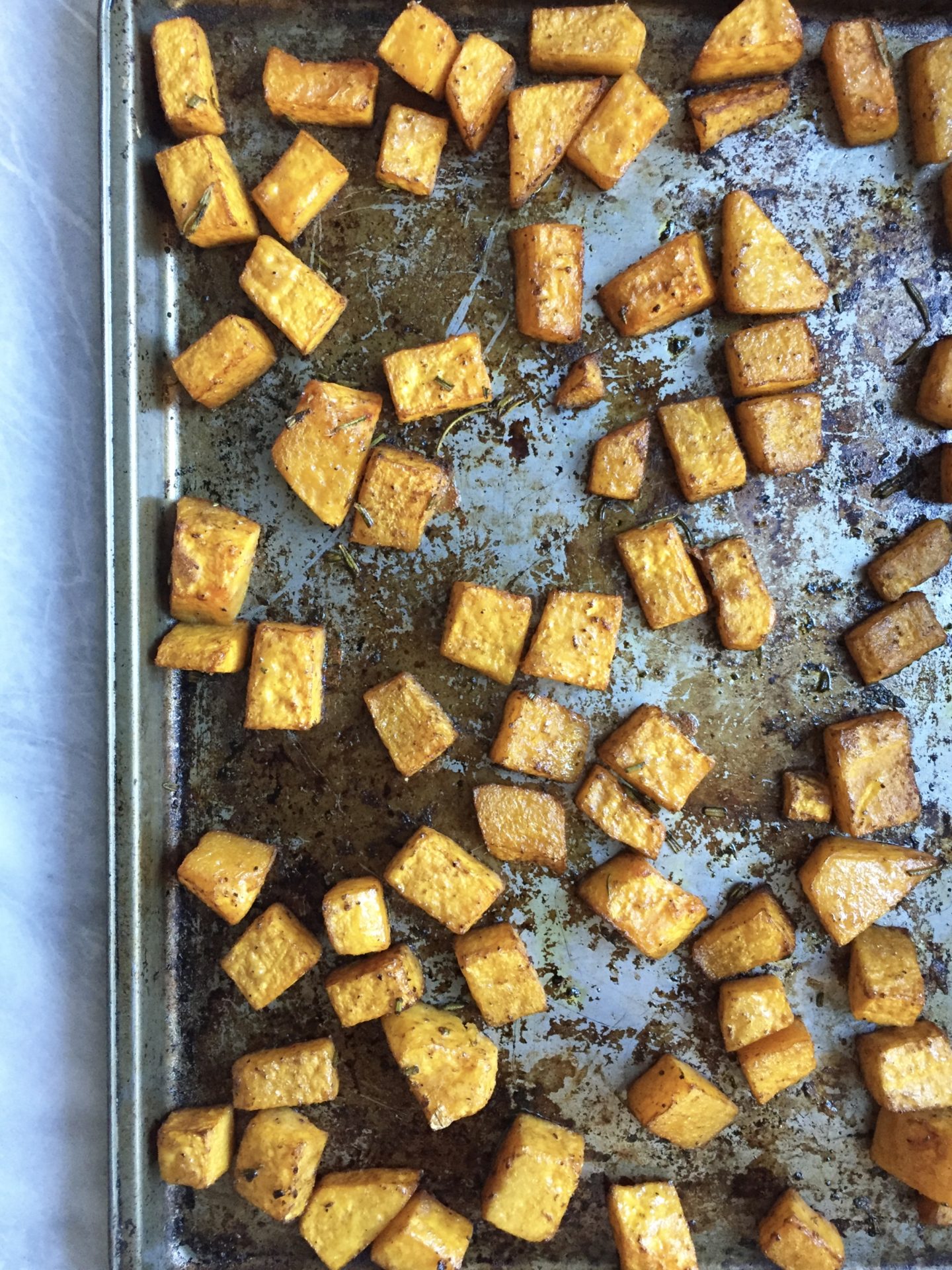 Ingredients
1 Medium Butternut Squash
2 Tablespoons Balsamic Vinegar
1 Tablespoon Olive Oil
1 Tablespoon Mustard of Choice
1 Tsp Garlic Powder
1 Tsp Finely Chopped Fresh Rosemary
1/4 Tsp Salt
1/4 Tsp Pepper
Instructions
Pre-heat oven to 400 degrees Fahrenheit.
Take your washed butternut squash and with a sharp knife trim off the ends and throw them away.
Cut your butternut squash in half crosswise.
Take the bottom part of your squash and cut down the middle lengthwise. With a a spoon scoop out the seeds and dispose of them.
With either a sharp peeler or knife, take the skin off the entire butternut squash and begin cutting into 1 inch thick squares.
Transfer your squares to a bowl and add olive oil, balsamic, salt, pepper, mustard, garlic powder & rosemary.
Transfer your squash to a baking sheet and put in oven for 20 minutes.
After 20 minutes, flip your squash and let cook for another 20 minutes.
Take out and ENJOY 🙂
Plant Based Jane http://plantbasedjane.com/