Since yesterday was the first official day of Fall, why not share another pumpkin recipe for you guys! I have always been a fan of french toast, and always a fan of pumpkin. So why not combine the two?
If you couldn't tell already, Fall is my favorite season. Not only the weather, but the seasonal produce found at my local markets. My favorite foods are getting in season, so I plan on taking full advantage. Look forward to some tasty recipes that are fitting for this coming holiday season.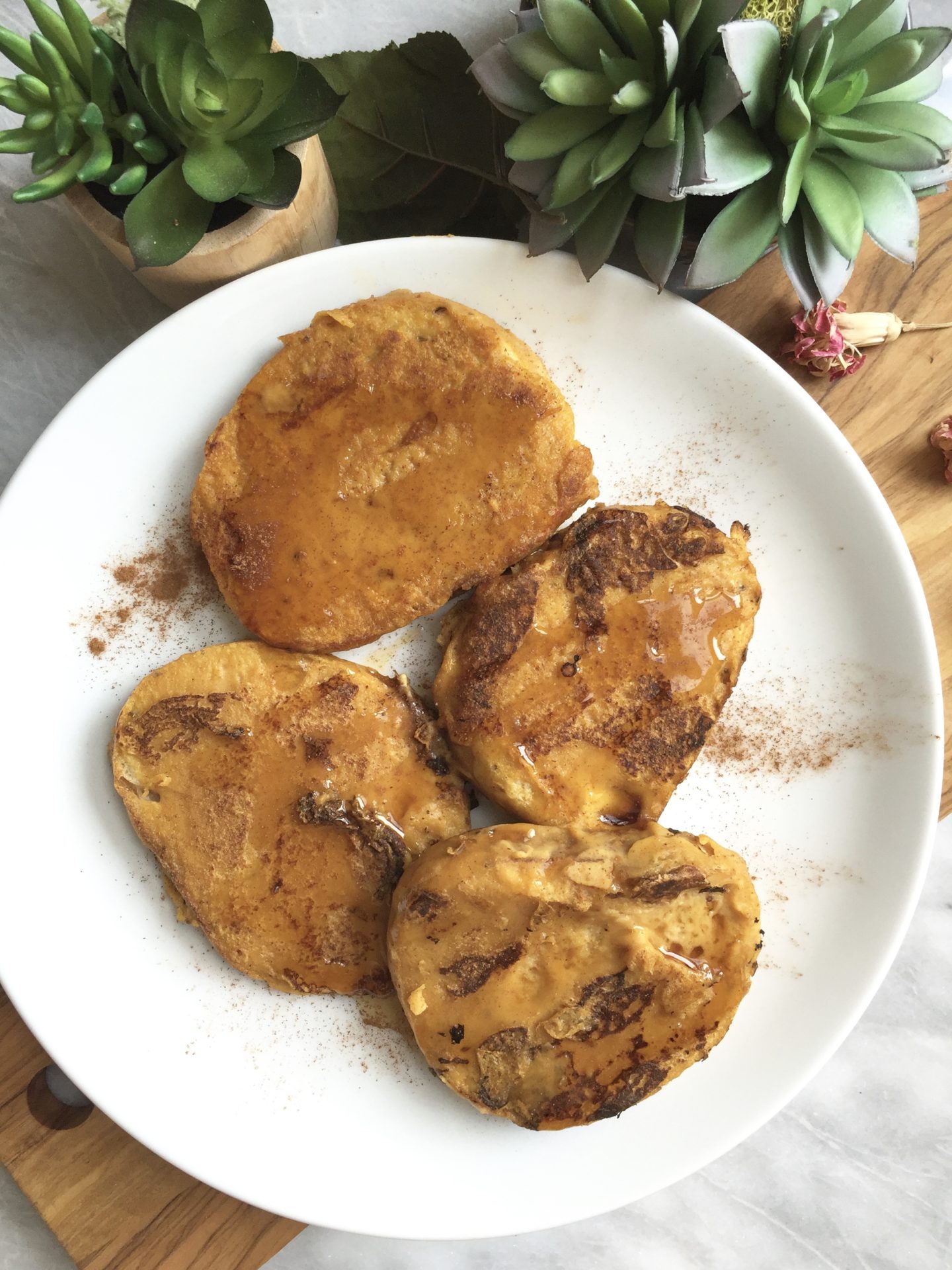 It's time to get in that proper Fall spirit, and these will allow you to do just that. Remember if you make any of my recipes, upload them on Instagram and tag me so I can see!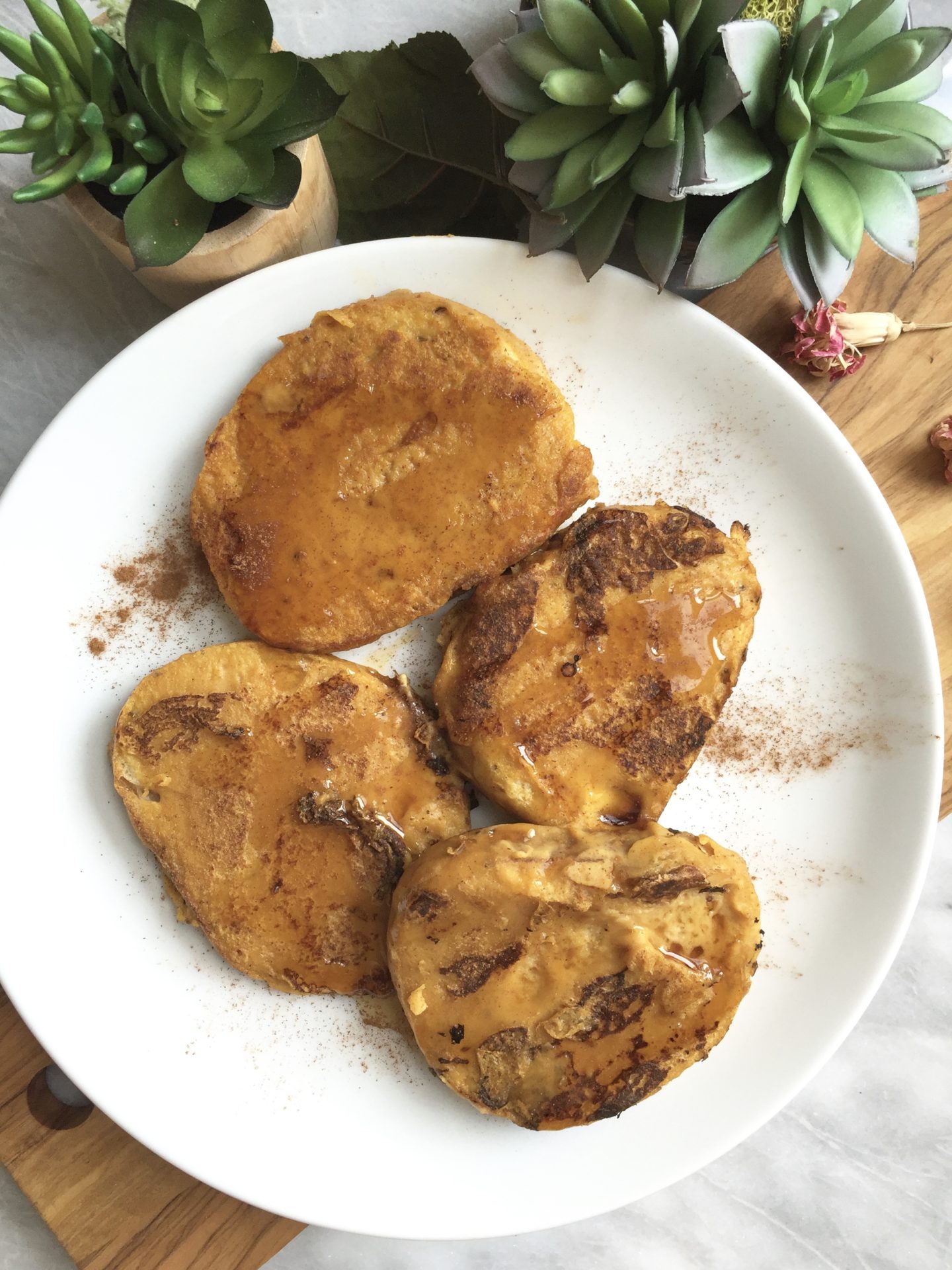 Vegan Pumpkin French Toast
2016-09-23 08:59:04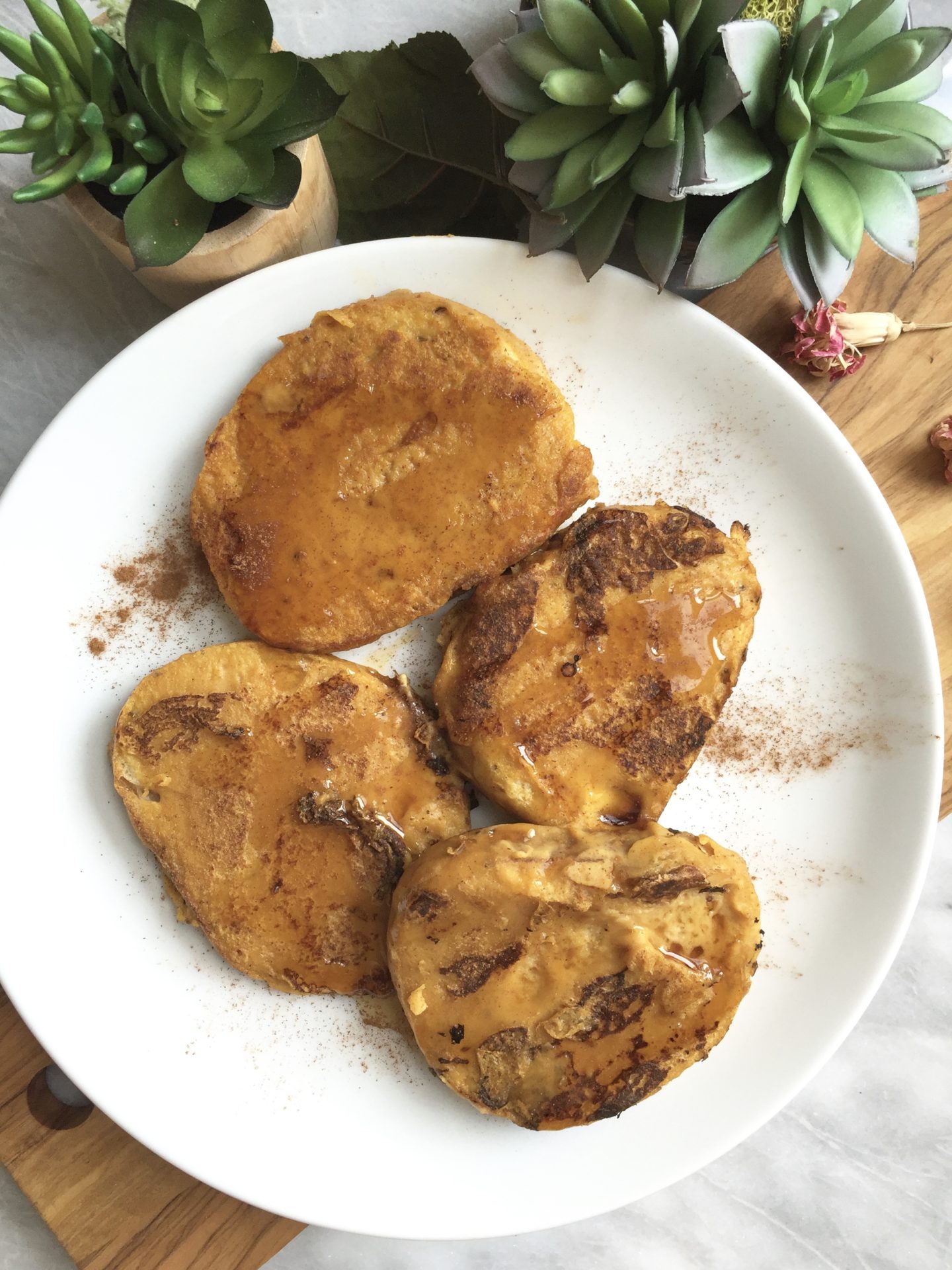 A delicious take on a Vegan french toast with a pumpkin twist
Ingredients
8 slices of bread (stale is preferred)
1 cup pumpkin puree (not pumpkin pie filling)
1/2 tsp cinnamon
1 12 tsp pumpkin spice
1 1/4 cup plant milk (I like unsweetened soy)
1 1/2 tablespoons maple syrup
1/4 cup flour (can substitute gluten free)
1 tsp vanilla extract
Non-stick spray or Vegan butter for cooking
Instructions
Pre-heat skillet to medium heat.
Add pumpkin, plant milk, maple syrup, flour & vanilla into a bowl and whisk until well combined.
Coat bread pieces in french toast batter, making sure to get rid of any excess batter to avoid soggy french toast.
Add your non-stick spray or vegan butter to pan and cook the french toast until golden brown on each side (2-3 minutes)
Repeat until batter or toast is used up and top with cinnamon & maple syrup!
Notes
*Add flour gradually and if less is needed or more soy milk is needed then thin it out to your preference
Plant Based Jane http://plantbasedjane.com/