Potatoes, potatoes, potatoes…A delicious carb. Arguably, the best carb. So today I have a recipe for these yummy smashed potatoes (can be oil free). These will be the perfect side dish to your yummy dinners, or great to have with a salad. They are full of amazing flavor from fresh herbs and have a cheesy feel because of the nutritional yeast.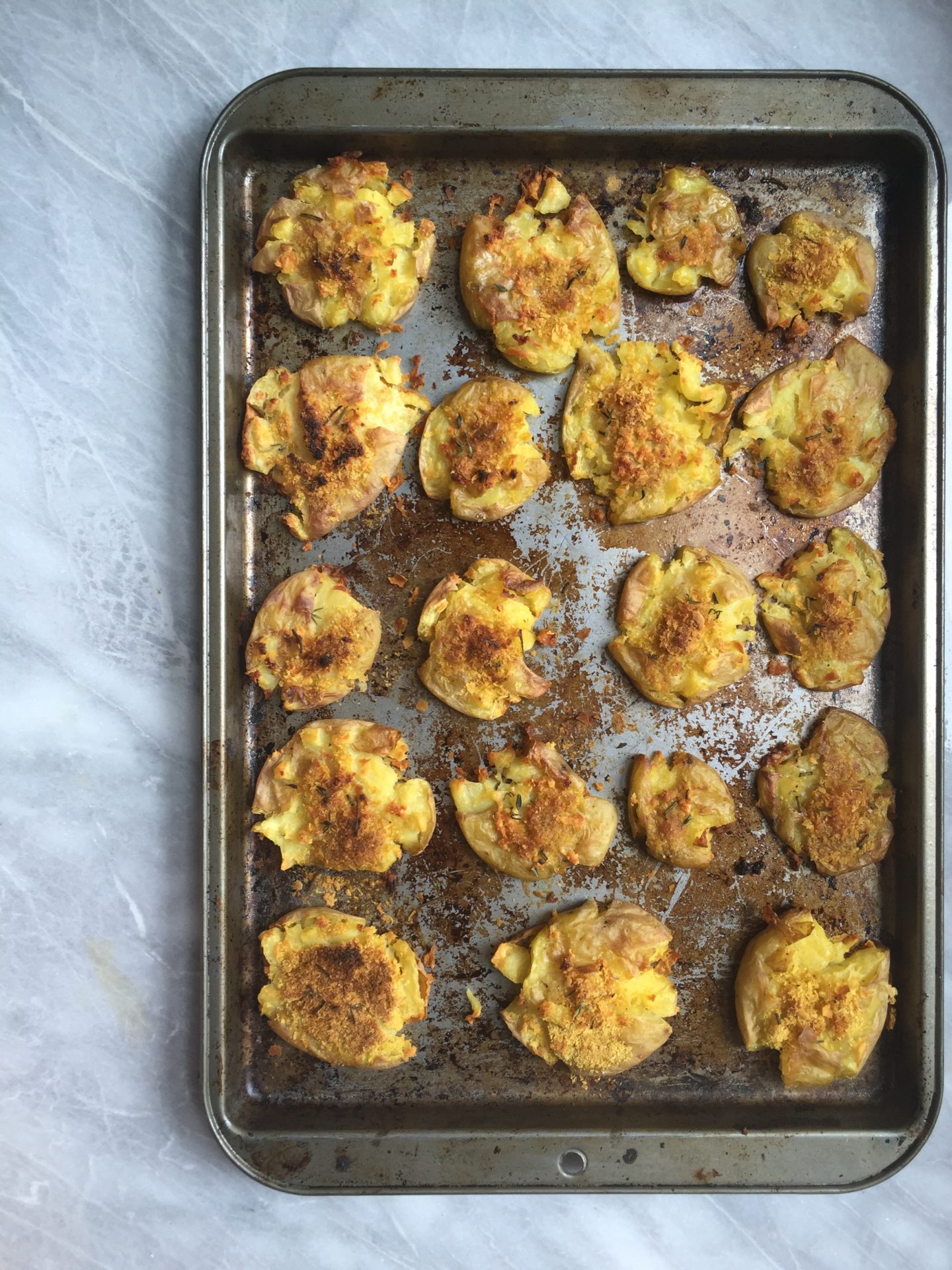 These could completely be made oil free and still taste amazing. I added a little but really it doesn't make a difference.
They are packed with garlic, thyme, rosemary, nutritional yeast and other yummy herbs.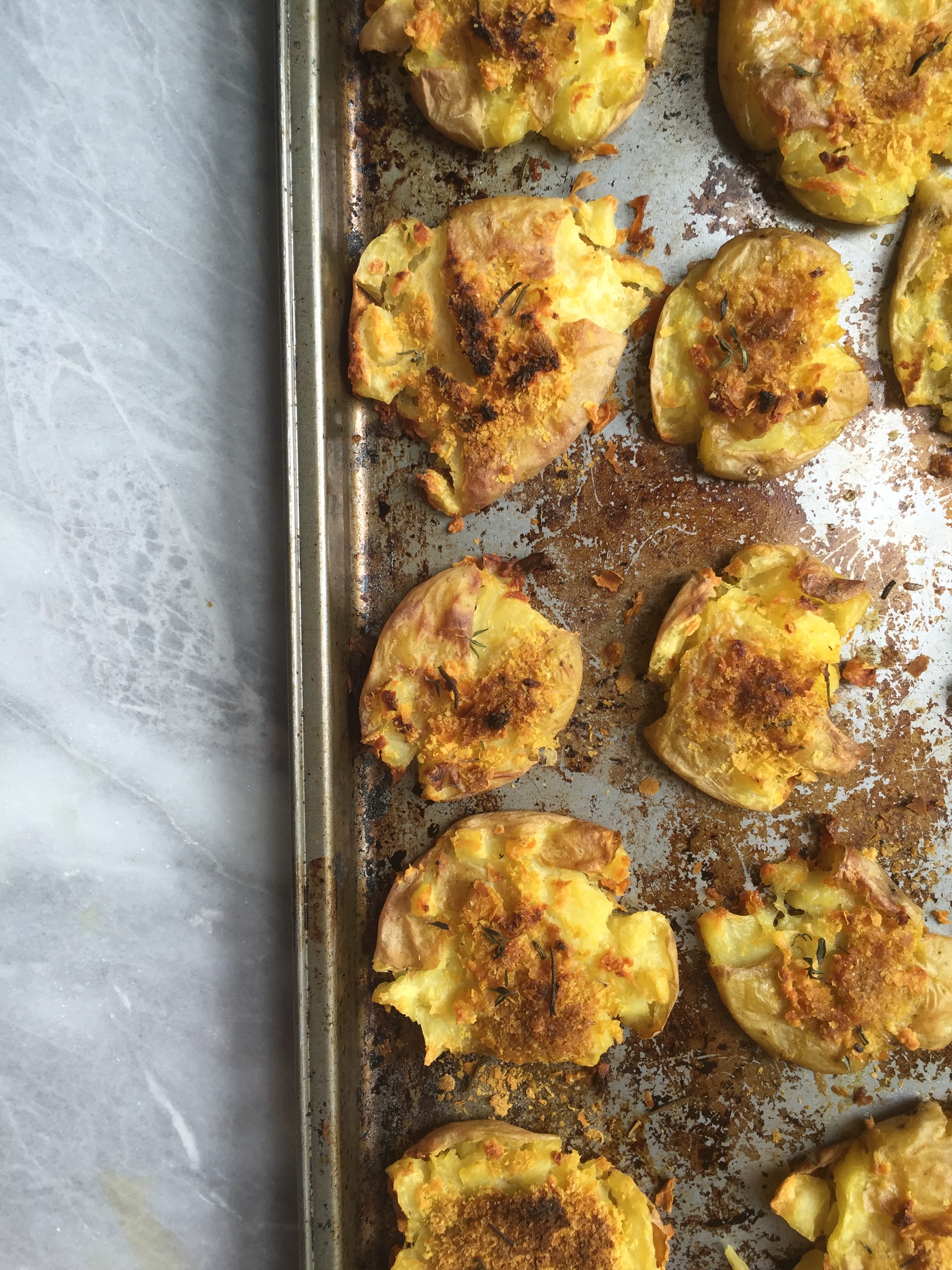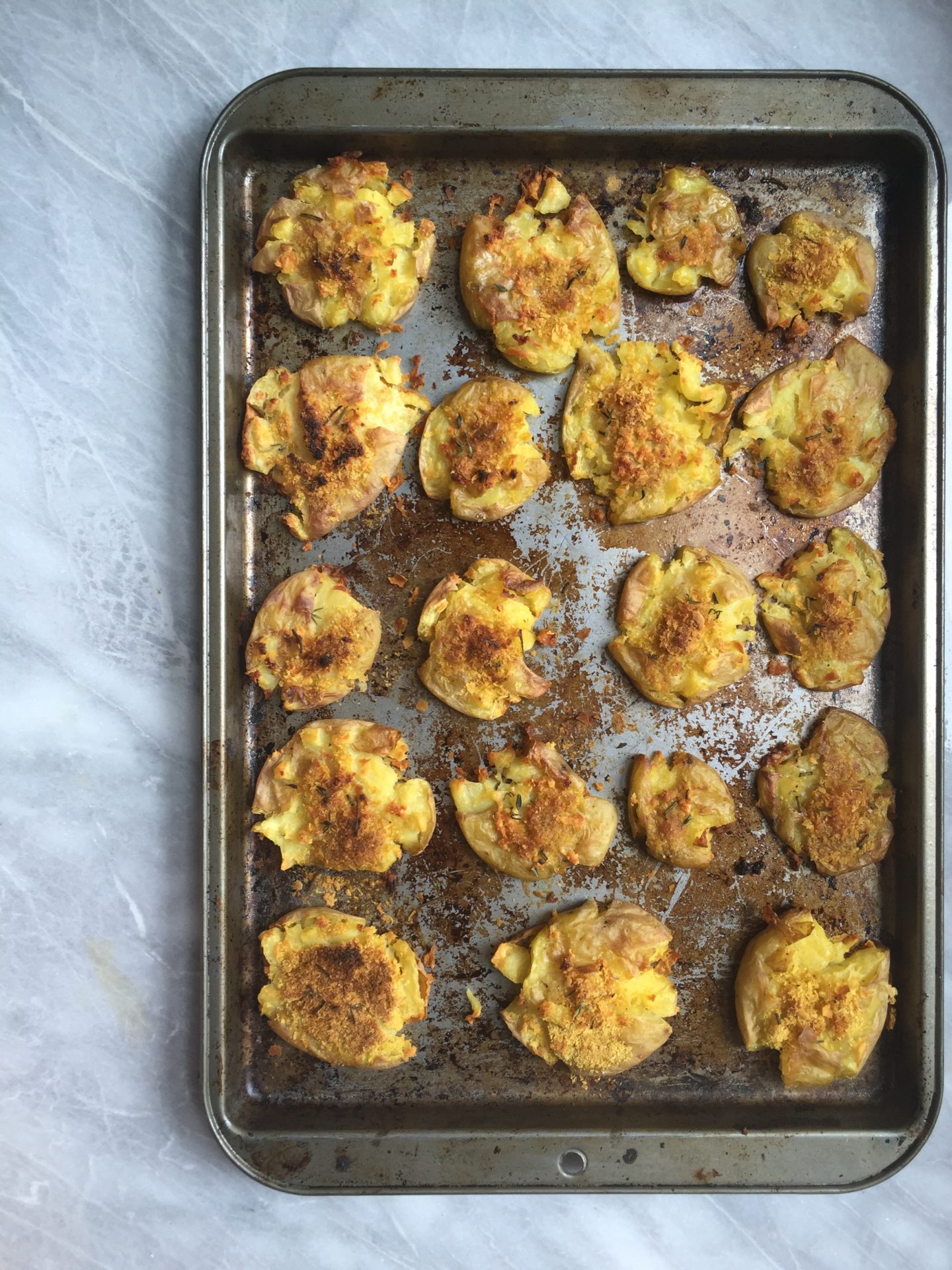 Herb Smashed Potatoes
2016-09-18 10:08:19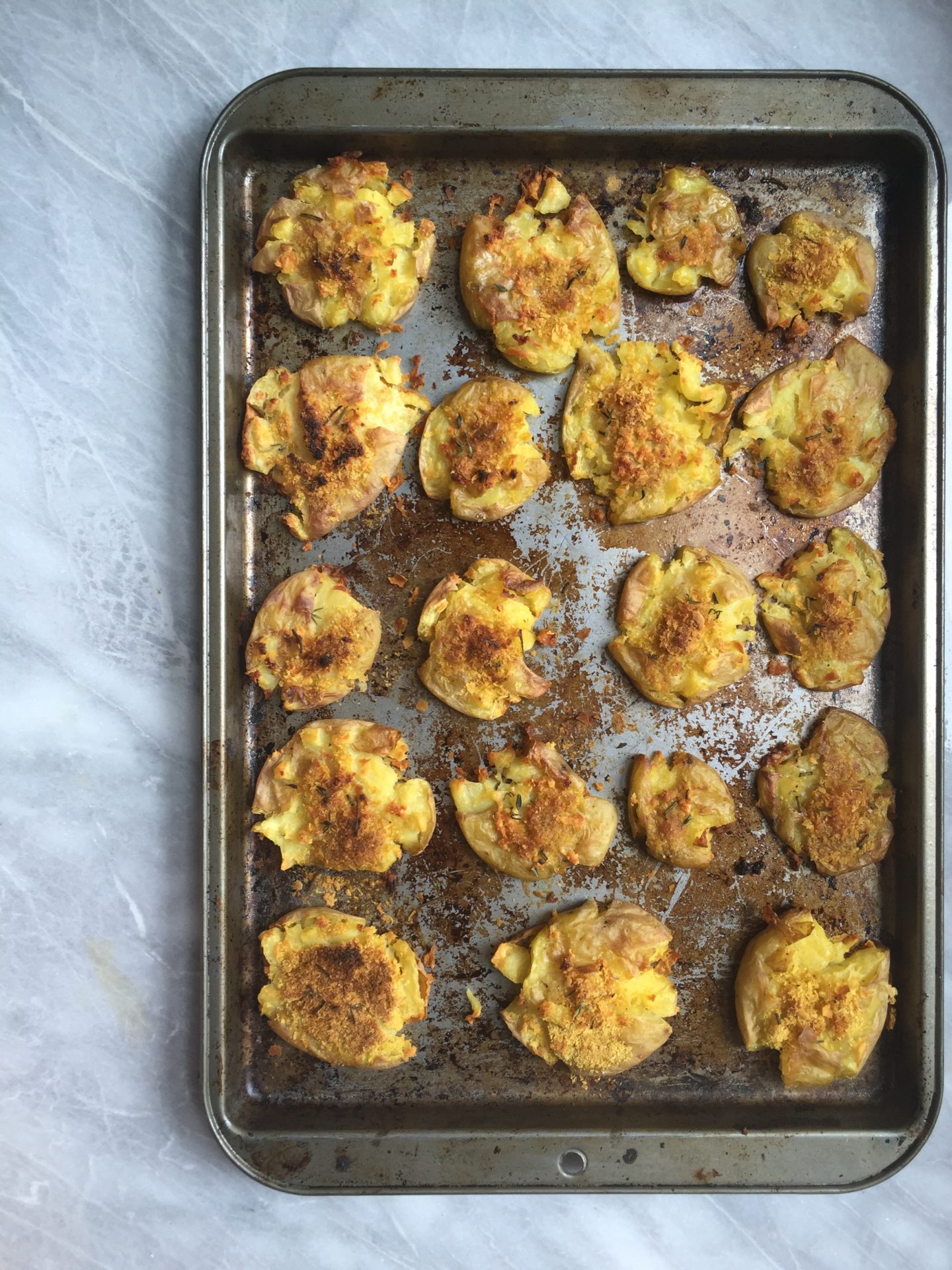 A delicious take on roasted potatoes with great flavor
Ingredients
1.5 pounds of baby potatoes (an entire bag of them is usually 1.5 pounds).
5 tablespoons nutritional yeast (varies on size of potatoes)
4 cloves of crushed garlic
3 tablespoons olive oil (optional)
1 tsp onion powder
1/2 tsp sea salt
1/4 tsp black pepper
2 tablespoons thyme
1 tablespoon rosemary
Instructions
Pre-heat oven to 425 degrees Fahrenheit
Place potatoes in large pot of salted boiling water and boil until tender
Meanwhile, mix spices & nutritional yeast in a small bowl (not including thyme or rosemary)
Mix crushed garlic & oil in another small bowl (if you don't want to use oil, then just crush garlic and put aside)
Once potatoes are boiled add them to sheet either sprayed with non stick oil or parchment paper
Crush potatoes either using fork or potato masher
Evenly spread your oil & garlic (or just garlic) onto each potato, followed by nutritional yeast and herb mix
Sprinkle your fresh herbs on top and pop in oven for 25 minutes
After 25 minutes, turn on high broil for 2-3 minutes or until potatoes are browned.
Take out and enjoy!
Plant Based Jane http://plantbasedjane.com/