It's a little shocking to me that I haven't done many pasta recipes as pasta is my all time favorite carb. I eat pasta 4 out of 7 nights a week for dinner so it's something I enjoy on the regular.
Awhile back there was a "cauliflower sauce" craze that went around the web. At first, I wasn't too fond of the idea. I tried it a could of times but could never truly understand what the craze was about it. I recently decided to start playing around with the sauce again but putting a new twist on it and I was actually very shocked with how much I enjoyed it and how creamy it was. Cauliflower, to me, is a pretty bland vegetable so it takes other seasoning and ingredients to bring out the flavors and make a well rounded sauce.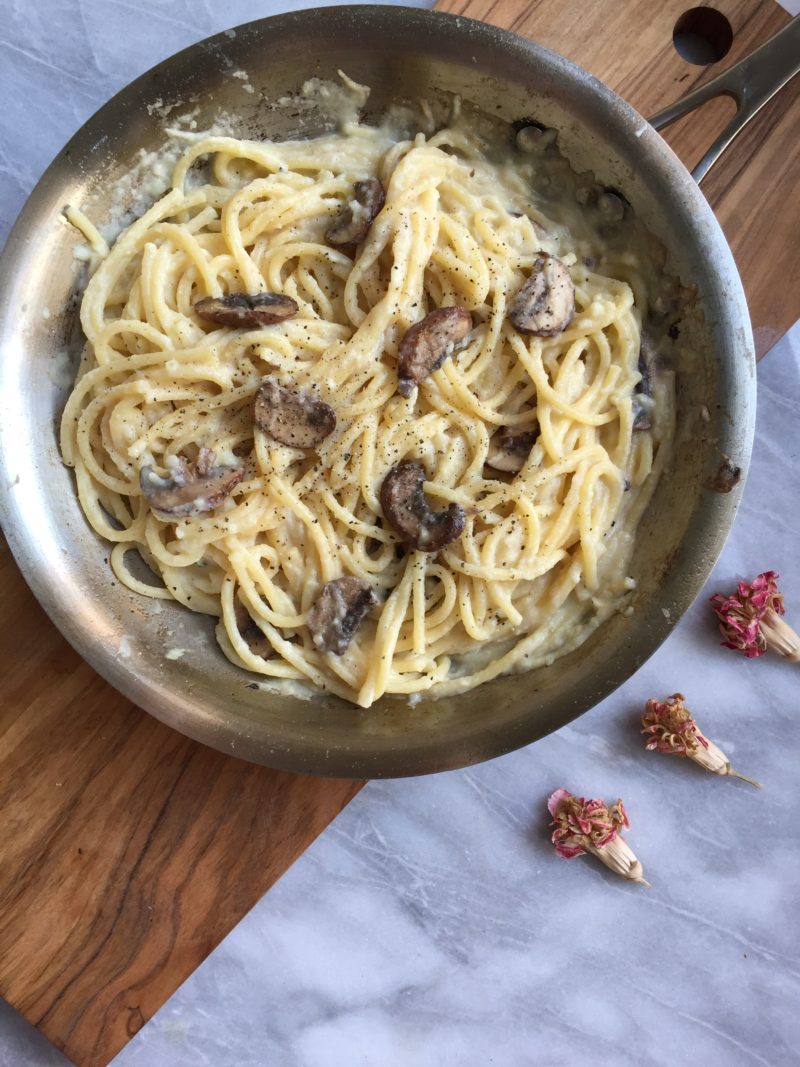 Everyone loves a creamy pasta sauce, but a lot of of the time they can leave you feeling sick and in a "food coma" that is not enjoyable. The great thing about this sauce is that it's vegetable based (and vegan) which means you won't be feeling those symptoms but still have that creamy concept you know and love.
I love to add mushrooms to this pasta dish but you could add any toppings you want! Broccoli, spinach, etc. could all go so well with this sauce.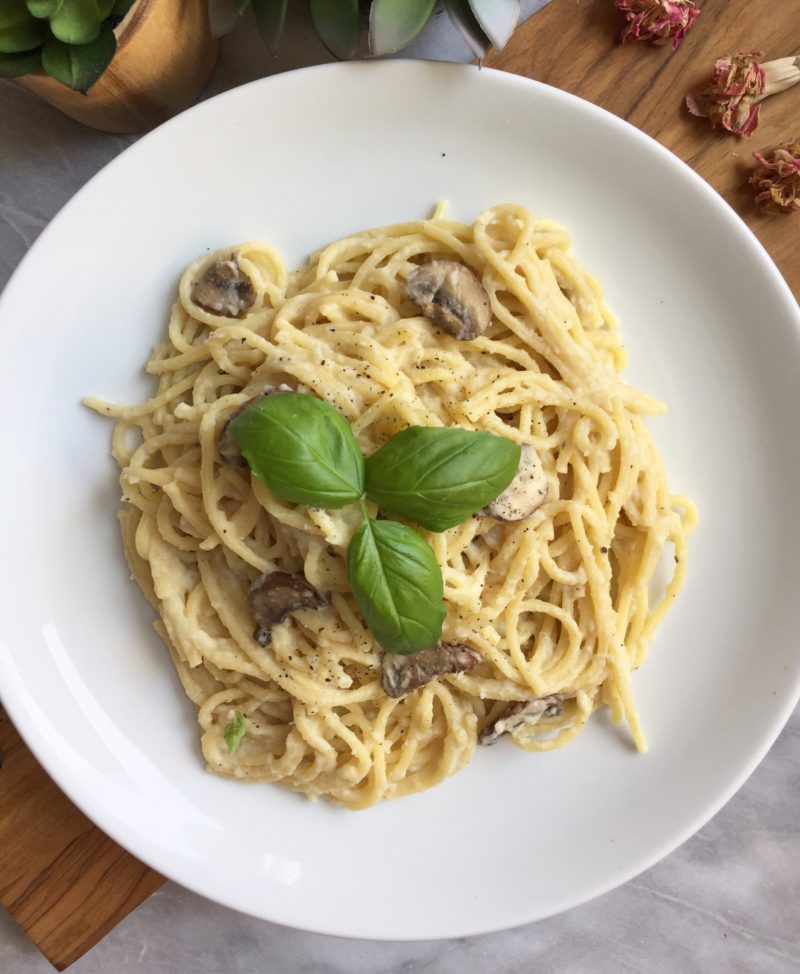 Serve this up with some nice basil leaves, fresh pepper and even some vegan parm and you have such an amazing dish that is cruelty free!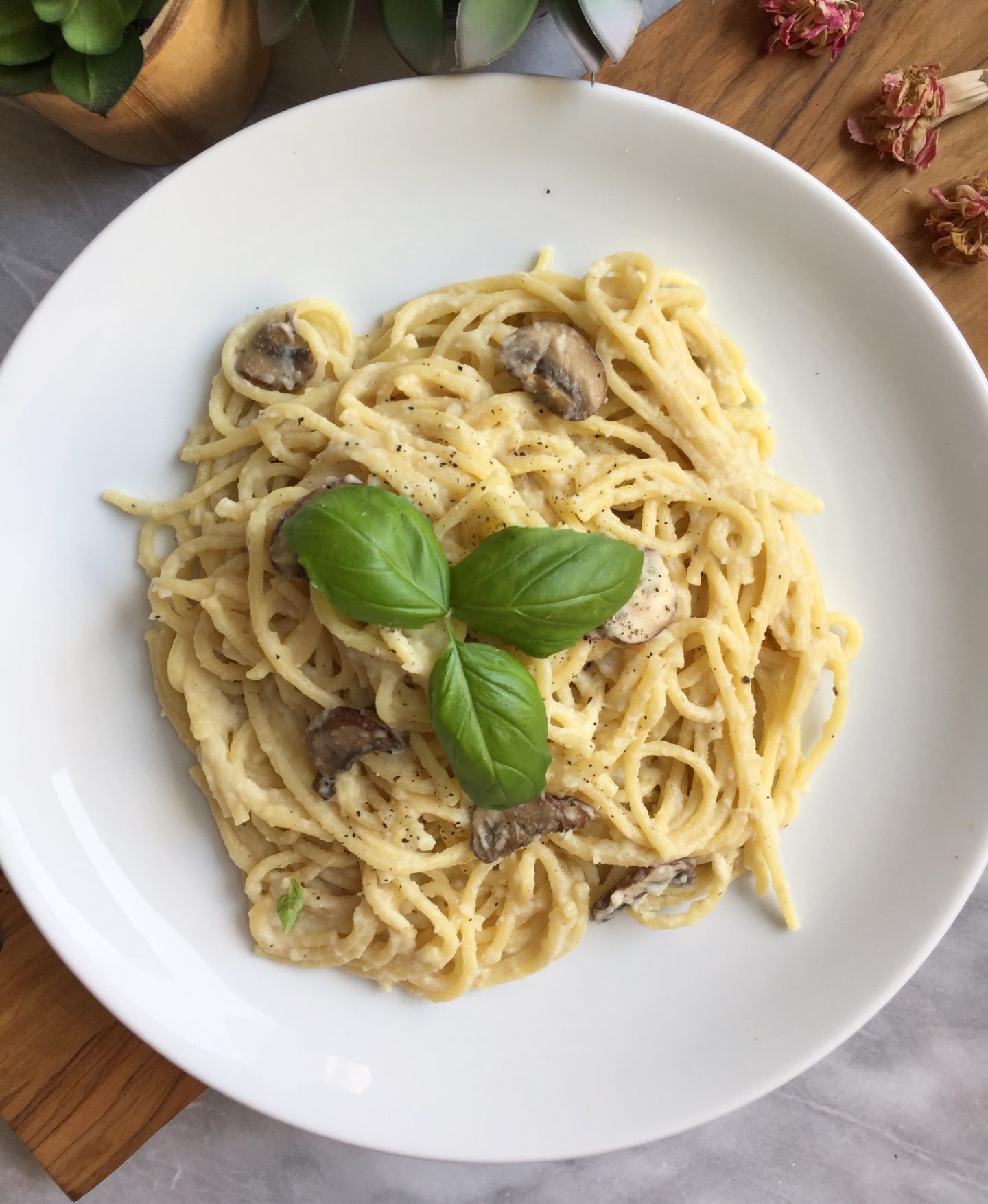 Cauliflower Alfredo Sauce
2016-09-28 08:43:28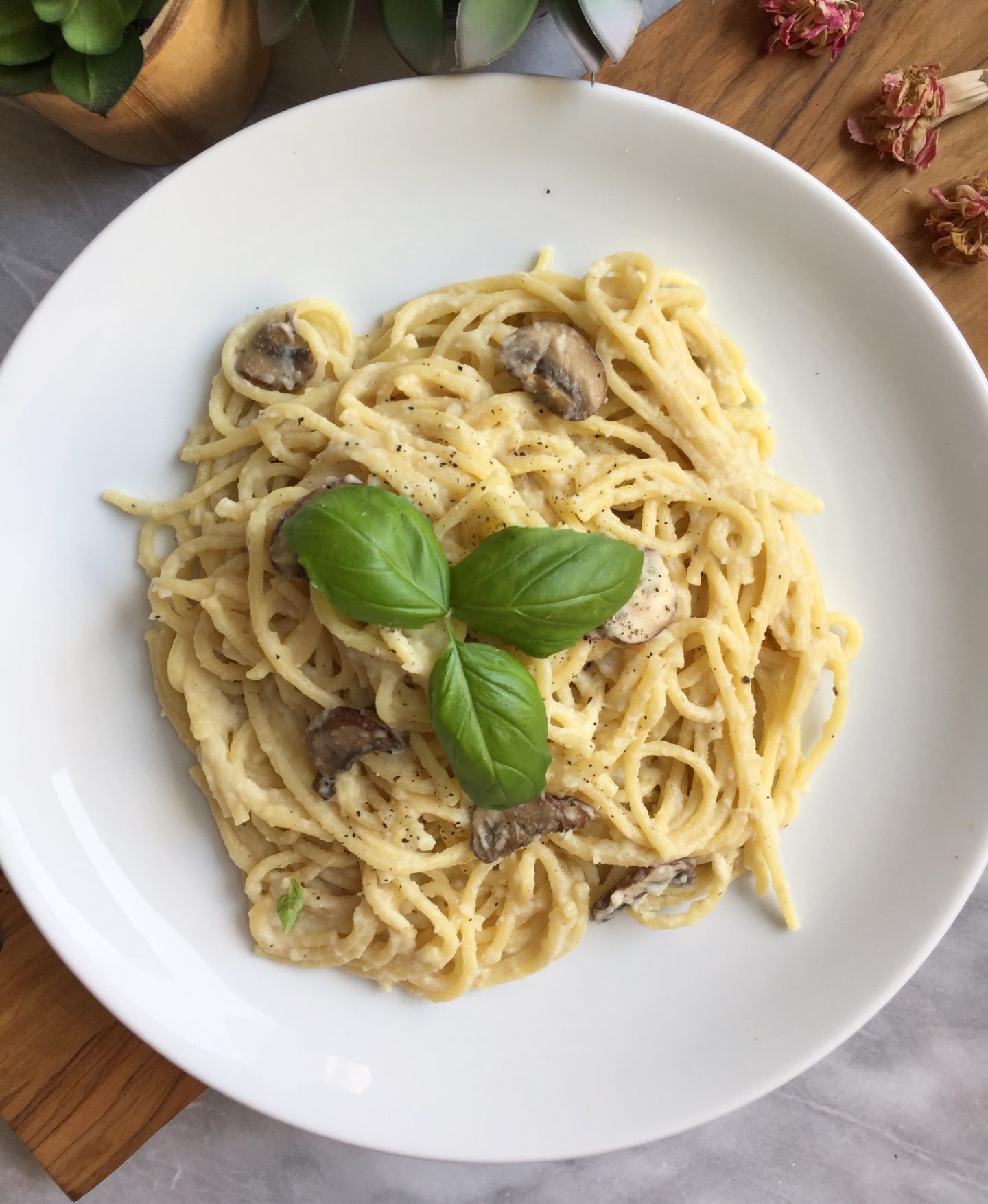 Ingredients
*Makes 3 cups sauce*
1 Medium Head Cauliflower
1/3 Cup Nutritional Yeast
1 Medium Yellow Onion
3 Cloves Garlic, Minced
Juice Of Half Lemon
1 Tablespoon Vegan Butter
5 Cups Water + Half Vegetable Bullion Cube (Or 5 Cups Vegetable Stock)
3/4 Cups Soy Milk
1/4 Teaspoon Salt & Pepper
Instructions
Cut onion & garlic into thin slices. Heat up pan on low heat, melt butter, and add onion and garlic. Let cook until the onions are caramelized, 20 minutes.
Meanwhile, put water (or vegetable broth) in pan and let come to a boil. Once boiled, add your vegetable bullion cube if using water. Add in your Cauliflower and let cook until tender, 10 minutes.
When cauliflower is done, drain but reserve 1/2 cup of broth for blending.
Add cauliflower, onion, garlic, nutritional yeast, broth, soy milk and salt & pepper to blender or food processor and blend to combine. Adjust seasoning to your liking.
You can either store it in a jar in the fridge or heat up in a pan with your favorite pasta!
Plant Based Jane http://plantbasedjane.com/