Hello everyone! What are two things I love? Pizza & Bagels. Combined, they are genuinely a match made in heaven. Prior to Veganism, I always loved eating those pizza bagels you buy frozen in the grocery store. They were convenient, and easy to have. However, looking back now, I would never eat those again. The dairy industry is just as cruel as any other, not to mention they're terribly bad for you.
Well, just because I am now Vegan doesn't mean I still can't enjoy these foods. These pizza bagels are  *cruelty free* and take just minutes to prep before popping them into the freezer.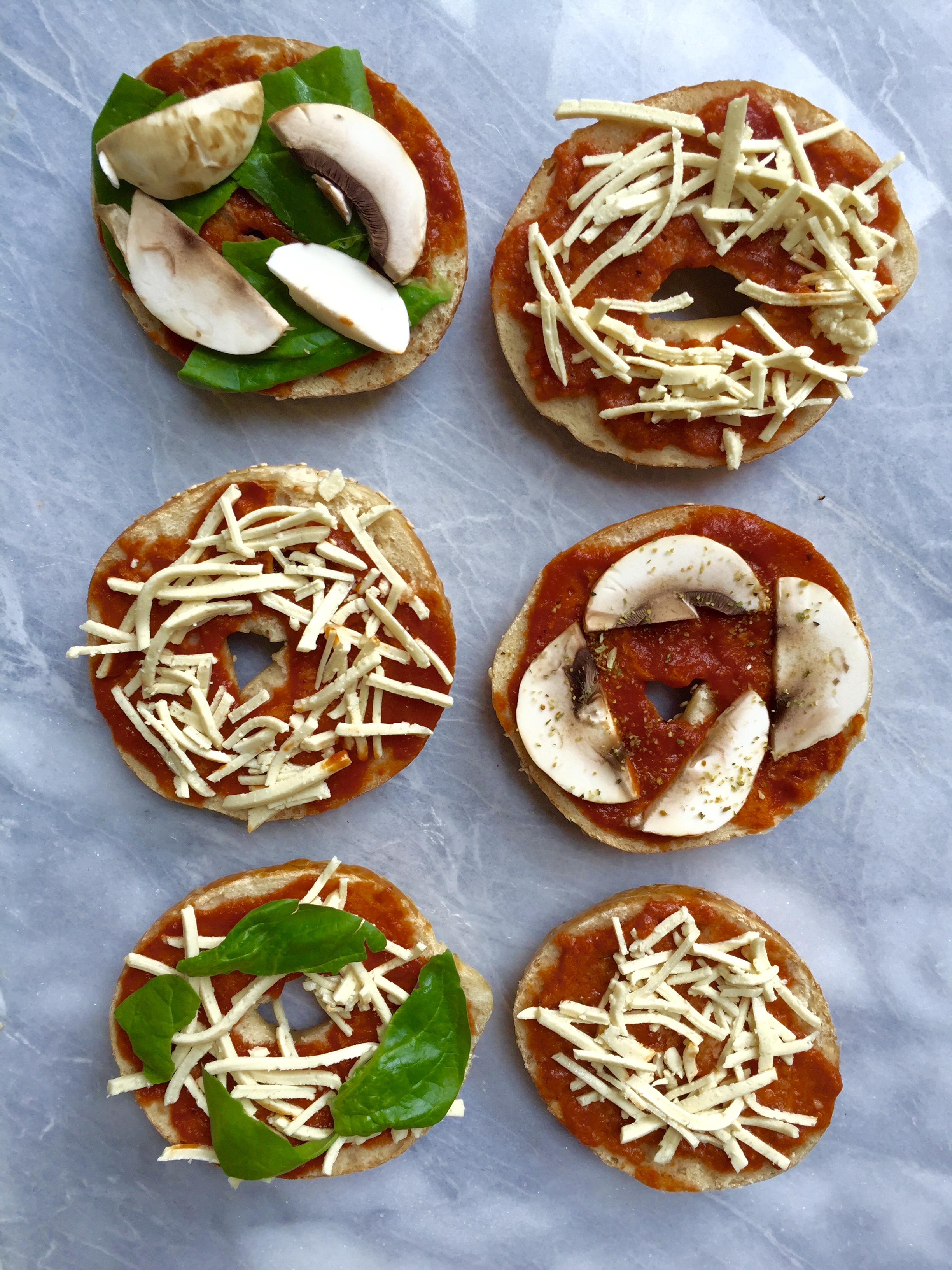 This is obviously a no set recipe, because it is just all about "DIY." I just wanted to share another easy & simple way Veganism is without feeling restricted or left out.
I was able to find these mini bagels which almost accurately fit the size of the pizza bagels I used to eat, but of course you could totally use a normal size bagel (more noms).
These are great to feed to your kids, eat as a snack, or scarf down after a late night.
I wanted to show how you could totally fit this to your needs, and be as versatile as you want. Here I made a mix between no cheese/cheese (daiya) pizzas. I also made a couple using Vegan vodka sauce (by Victoria's) for a little spin on the traditional pizza bagel.
You could even use whatever kind of bagel you'd like. Here I used a few plain, sesame, and whole wheat.
After you've decorated your pizza bagels, pop them into the freezer and use until ready!
I found that by toasting them in the oven on high broiler, it takes 8-10 minutes to toast perfectly and have the cheese melt. Bigger bagels might take around 10-12 minutes.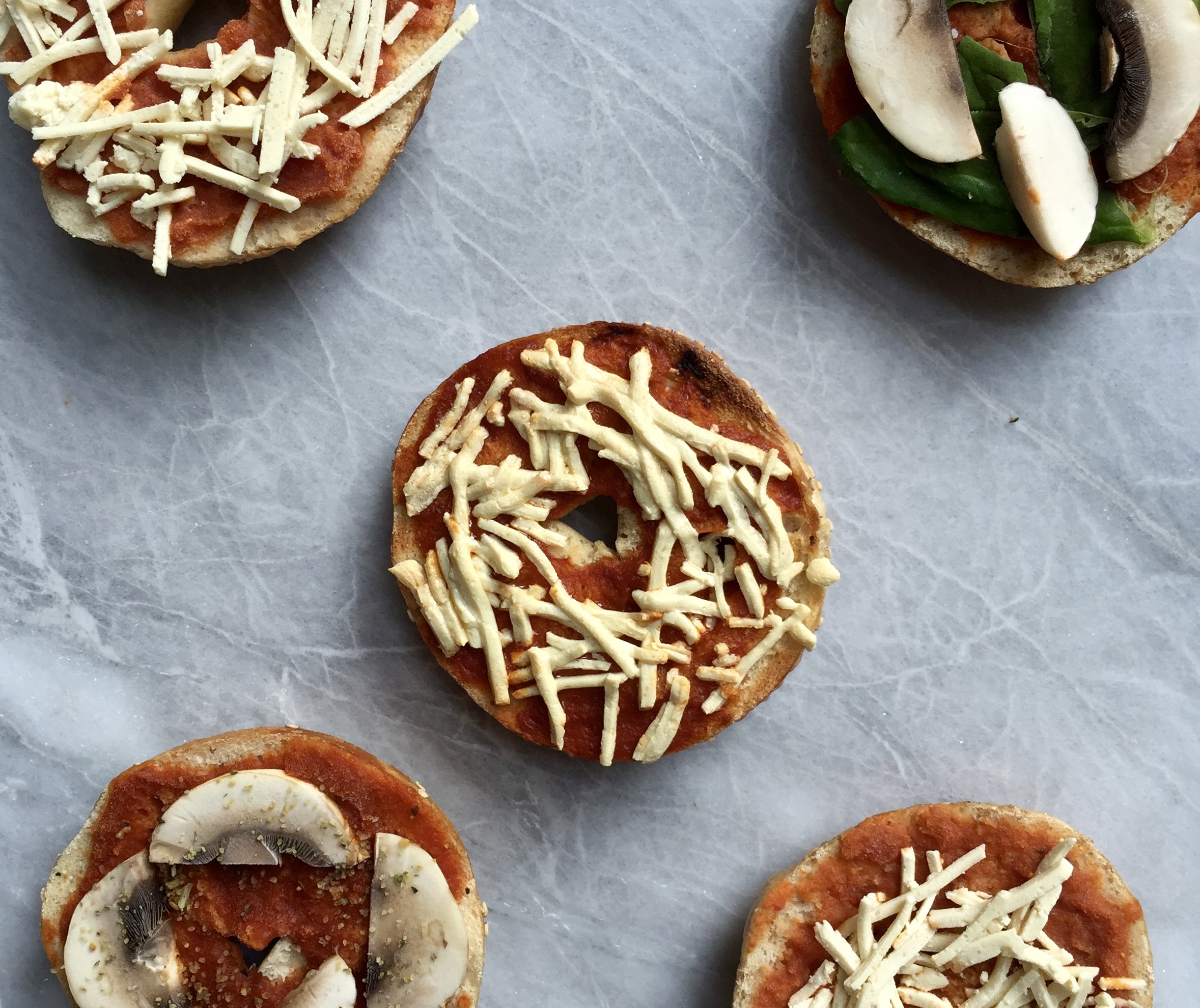 They're crunchy around the corners, gooey from the cheese, and soft on the inside. Just how your typical pizza bagels would be store brought.
You need to try these
xo,
Jane
Instagram: Plantbasedjane