Guys. Wow. I have no words for this recipe. Pillsbury crescent rolls are what they call "accidentally vegan," so I got all giddy and had to experiment. Usually when it comes to recipe testing it's good to test recipes a few times just in case you get the matching of flavors right, and that it will come out positive every time.
However, I made this recipe once and it was drop dead amazing. Using my favorite vegan products, I was easily able to make a perfect and delicious breakfast crescent rolls.
I used Follow Your Heat "The Vegan Egg" (However, tofu scramble would work just as perfectly. I just wanted to go all out for this recipe), Field Roast Chao Cheese & Gardein Sausage Patties.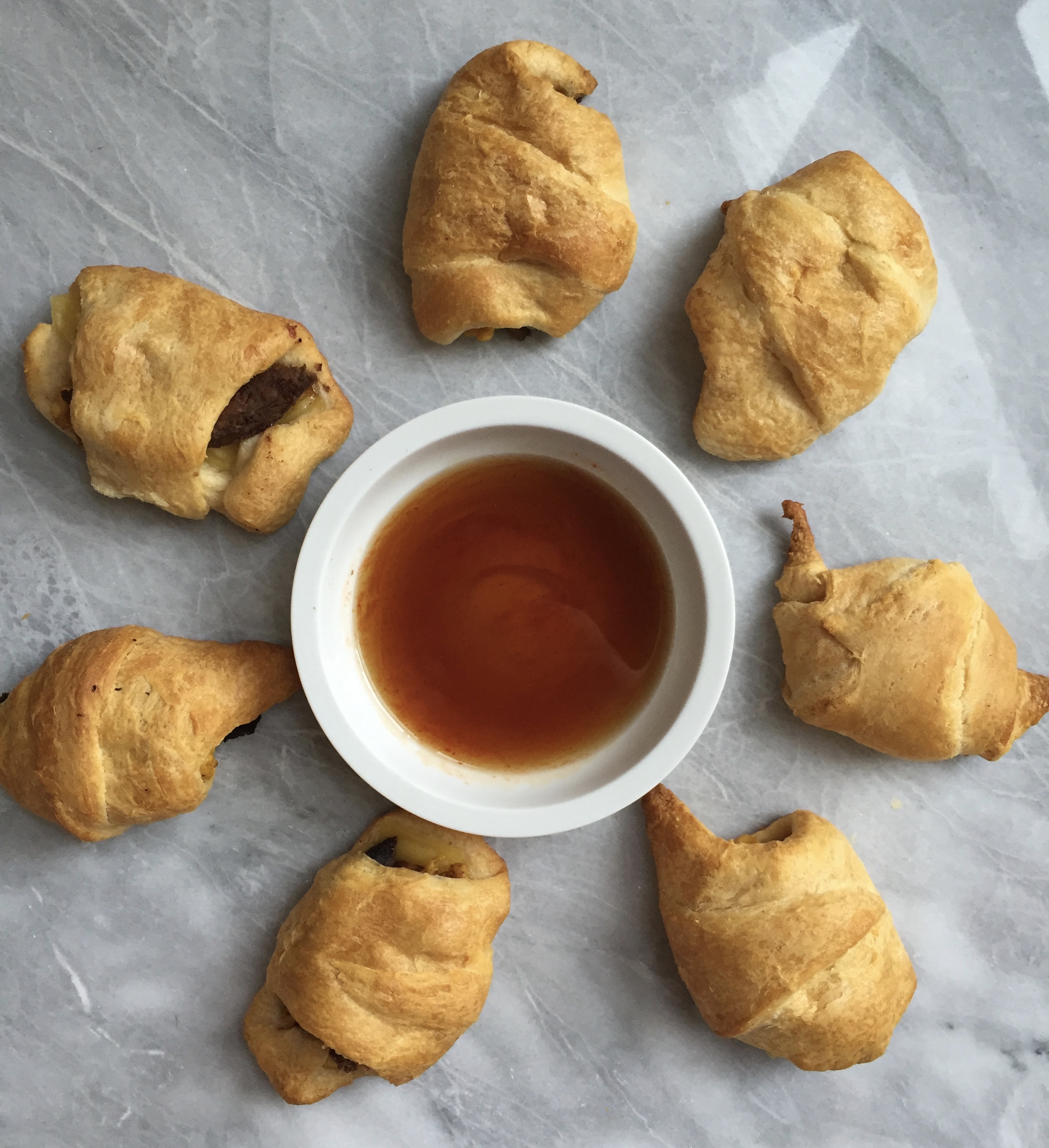 I also made a maple syrup Sriracha dip with it, that adds a sweet & spicy touch to rolls which is AMAZING.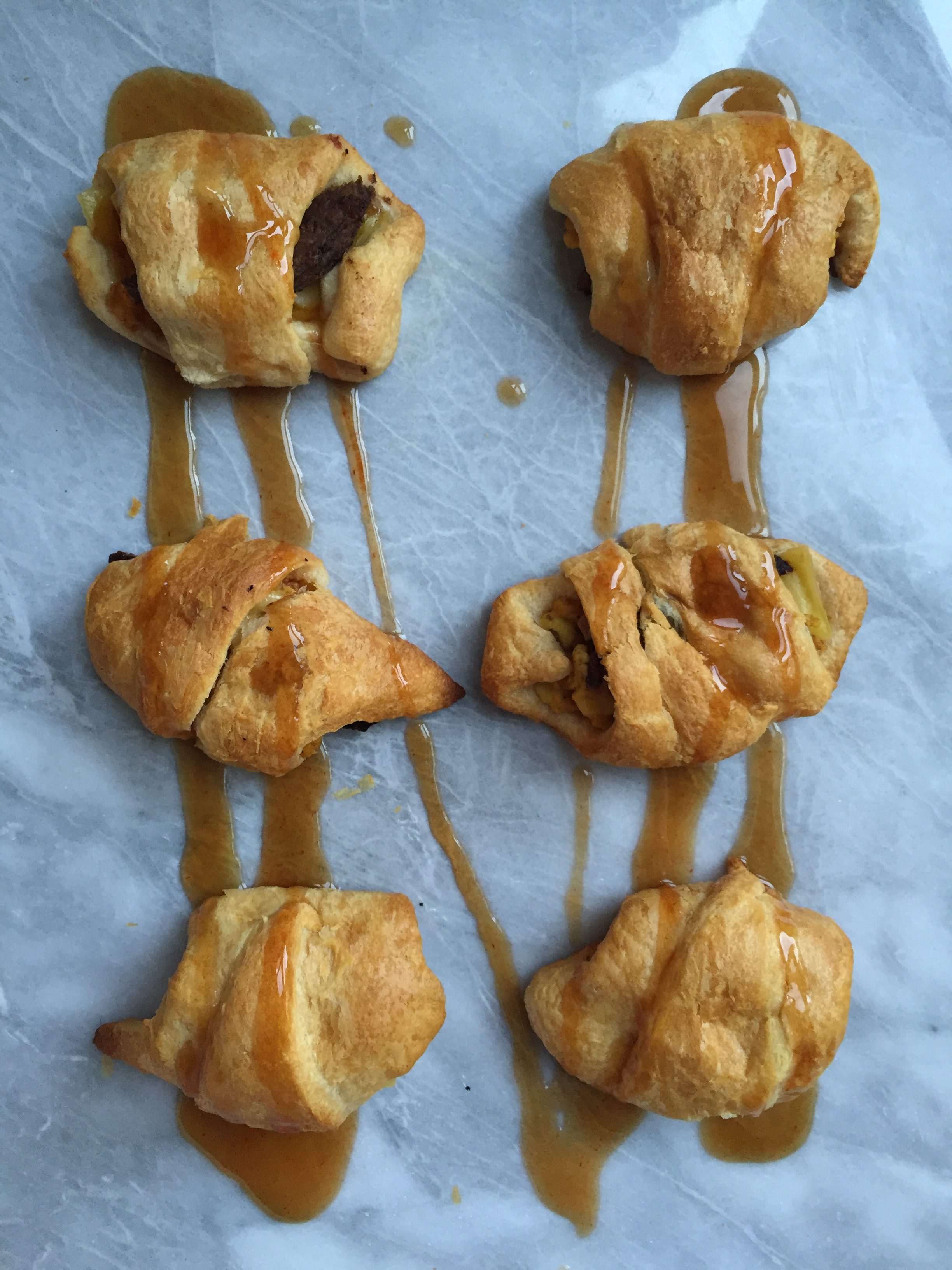 Ingredients:
8 pack of Pillsbury crescent rolls
3-4 slices of your favorite vegan cheese
Follow your heart Vegan egg: I used 4 eggs which is double to serving size on their packaging container.
5 Tablespoons Maple Syrup
1/2 teaspoon-1 teaspoon Sriracha
1-1/2 Gardein sausage patties
Preparation:
Pre-heat oven to 350 Degrees Fahrenheit
Cook your Vegan egg with your favorite spices (Mine are salt, pepper, smoked paprika & chili powder)
Cook your sausage according to package instructions
Open your crescent container package and separate each one
Add a layer of cheese, layer of vegan egg, and sausage and roll them up from the top where you placed your fillings
Add to baking sheet lined with parchment paper
Pop in oven for 10-12 minutes or until golden brown
While cooking, combine maple syrup & sriracha and mix until combined
ENJOY!
I hope you guys enjoy this recipe! I definitely plan on doing different variations using the crescent rolls because they're so versatile and are super delicious.
XO,
Jane