So when I went Vegan, I wanted to prepare myself as much as I could. One of those ways I prepared was by finding good dairy/meat replacements that were completely cruelty free but delicious. Although these replacements aren't amazingly good for you, they are definitely worth having as a treat. Most of us go Vegan not because we dislike dairy/meat (we might even love the taste) but because of the cruel aspects and health. We want to be able to enjoy dairy/meat like products but know that no animal was harmed in the making of it. Is that so hard? Absolutely not.
I am going to break this into Cheese, Meat, condiments & miscellaneous (as in mac n cheese, snacks…you catch my drift). I am also making this giveaway in mind with the fact that I hit 5k on Instagram (like what, thank you guys! love you.)
Cheese:
Now Vegan cheeses can be difficult. Let me start out with saying that I am allergic to all nuts. I'm not going to lie, one way that going Vegan has been difficult for me is this allergy. A lot of Vegan dishes are cooked with nuts as replacement for many items. Nuts are a super versatile food group. With saying , I am only going to discuss nut free vegan foods. There are many products on the market that contain nuts that are amazing (so I've heard), so do some research into those too. I've heard positive things about Kite Hill cheeses which are almond milk based.
Cheese for pizza: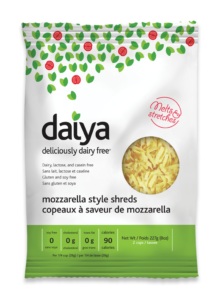 Daiya mozzarella shreds are my go to for pizza. They melt perfectly and stretch just like your average mozzarella. People have mixed feelings about the Daiya brand, but I personally love it. It is nut free and soy free which is rare for any vegan cheese. Their cheeses also come in Cheddar & Pepperjack, but I personally love the Mozzarella the most. I also like to add this to my pasta dishes.
Cheese that does not need to be melted: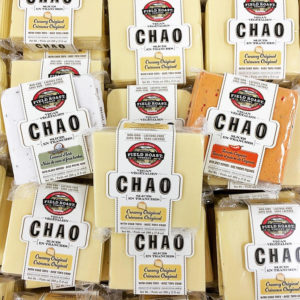 Now the reason why I listed this as, "Cheese that does not need to be melted" is because that is honestly such a catch. A lot of vegan cheeses can be gross when it's not cooked, but that is not the case with these. Field Roast Chao cheese comes in three different flavors (which you can see in the photo). My personal favorite is the creamy original because it tastes exactly like American cheese. I have made grilled cheese with these, ate them plain on crackers, and have even considered incorporating them into a vegan mac n cheese (look out for that!). Chao is personally my favorite vegan cheese because it tastes the most realistic and is more accessible to use.
Block of cheese: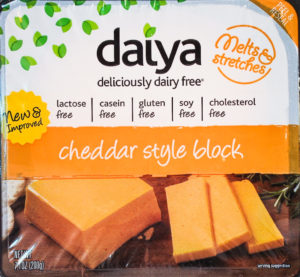 Back at it again with the Daiya. This is another vegan cheese which you can eat without heating/cooking. It tastes 100% like real cheddar cheese and it's mind blowing. The first time I ate it I was in complete shock by how similar it was. The taste, texture, and look of this vegan cheese is exactly on point to real Cheddar. I love to eat these with crackers.
Parmesan: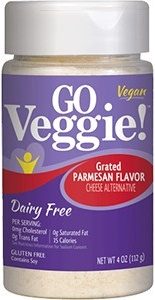 Parmesan used to be my favorite cheese. So when going vegan I made sure to find a great replacement. Go Veggie takes the cake because it tastes identical to real parm and is the same texture!
Honorable Mention: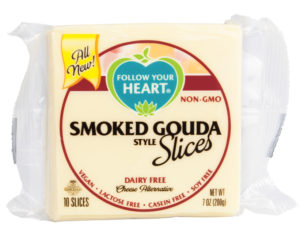 Smokey Cheeses have always been a favorite of mine, and this is on point. I love to melt it on toast and it's seriously unreal. The cheese taste/smoke taste is on point and I am looking forward to making a vegan mac n cheese using this.
Meat: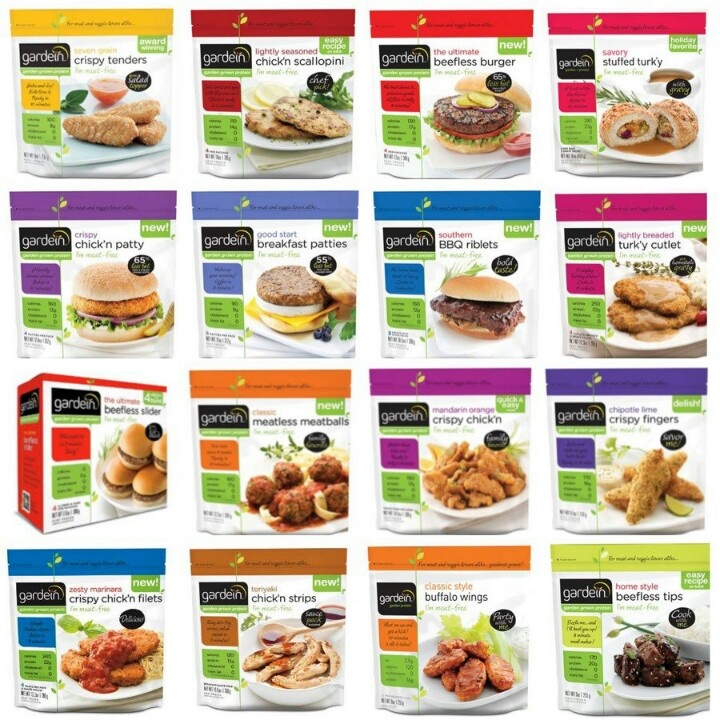 The only "meat" product I can rave about is Gardein. They have an array of different type of vegan meats such as chicken, beef & fish. Their items taste exactly like the real thing it would blow your mind! These products are all found in the frozen section of the grocery store. Though they are extremely processed (sorry Gardein) they're a great treat once and awhile. My favorite products are the Mandarin Orange Crispy Chick'n, and their fake pork product.
Condiments:
Mayo: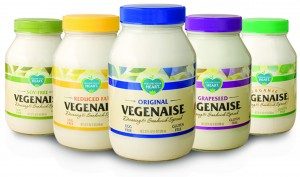 Mayo is a dream. It is quite unhealthy, but it is probably my favorite condiment besides ketchup. Vegenaise by Follow Your Heart is spot on in their vegan mayo. They also come in different flavors like chipotle & roasted garlic. My favorite is the Reduced Fat but they also come soy free, made with grapeseed oil, and plain.
Sour Cream: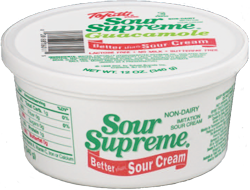 Tofutti is another favorite brand of mine. From their sour cream to cream cheese, everything is amazing. This sour cream specifically is amazing. It tastes great and is exactly like sour cream.
Cream Cheese: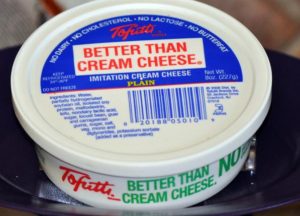 BEST VEGAN CREAM CHEESE EVER! Seriously though, you should probably go get your hands on this now. Vegan cream cheese can be creepy but Tofutti gets it on point. I also love their French Onion flavor as well.
Salad Dressing: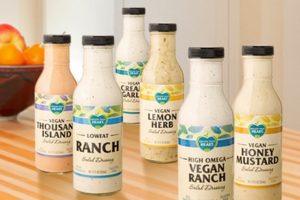 Follow Your Heart makes the most amazing salad dressing. I currently have the Bleu Cheese in my fridge and it's off the chain. If you miss honey mustard, ranch, etc. you need to find this stuff!
Snacks:
Vegan Mac N Cheese can also be super tricky. It can sometimes be too slimy, or just not taste like cheese at all. I have a top two that you'll be sure to love.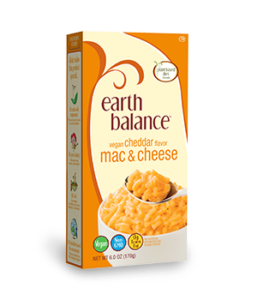 Earth Balance makes my all time favorite vegan mac n cheese. It comes in your typical mac n cheese box/shape and tastes amazing! Yes it doesn't taste identical to regular Mac N Cheese, but it is ridiculously close.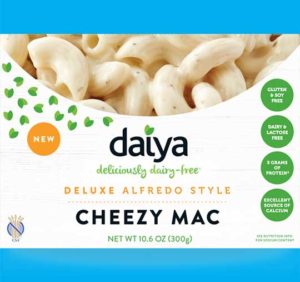 Daiya makes the most amazing Alfredo Mac N Cheese. This is super luxurious, creamy, and ugh. The most delicious thing on this planet. The cheese is so amazing and a little goes a long way. I could eat this whole box in one sitting it's that good.
Popcorn: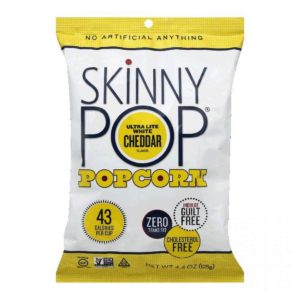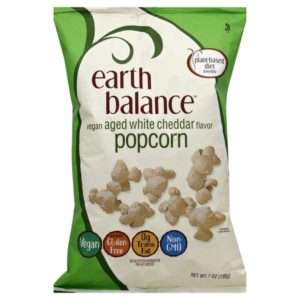 Popcorn! Essential to any human being. These two are my favorite, well, because I love cheddar flavored popcorn. These two are completely vegan. Skinny Pop is pretty much sold everywhere while Earth Balance is usually found at more of Health Foods stores. Both amazing, both beautiful in taste.
Eggs: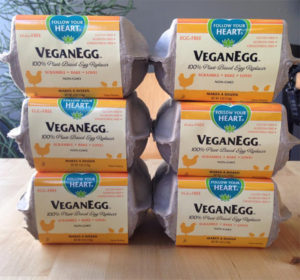 Eggs used to be my everyday breakfast food. I didn't realize how chickens/hens also experience pain and cruelty so I kept eating it like it was nothing. The Vegan Egg came out shortly after I went vegan and I was super excited to try. I think out of every vegan product ever, I'm the most impressed with the Vegan Egg. This smells like eggs, looks like eggs, and tastes like eggs. You can bake with this, scramble it up, and even create omelettes. This stuff is the Shiz.
That is all my favorite & go-to Vegan replacements. Thank you so much for reading.
What are your favorite Vegan products? Leave it in the comments below!
xo,
Jane
Instagram: Plantbasedjane
Snapchat: Plantbasedjane