Hey everyone! I know it's been a little since I've posted a recipe, but I'm back at it with one that is so simple but amazing. The point of my blog is to show how easy & delicious Veganism can be, and I try to invoke that in every recipe I post. Sometimes I might post recipes that take a little more time, or are not as simple, but the fun in cooking is to experiment.
This recipe literally takes 10 minutes to put together, and that's because you'll just be cutting up some fruit & veggies. Mangos are ridiculously cheap right now in my area, and I keep getting comments from you guys how cheap they are by you as well. So why not make something involving mangos, and other delicious ingredients you most likely have on hand.
I'm not a girl who has jalepenos in her fridge, but I am a girl that always has hot sauce. So to spice this up, we'll be using some hot sauce.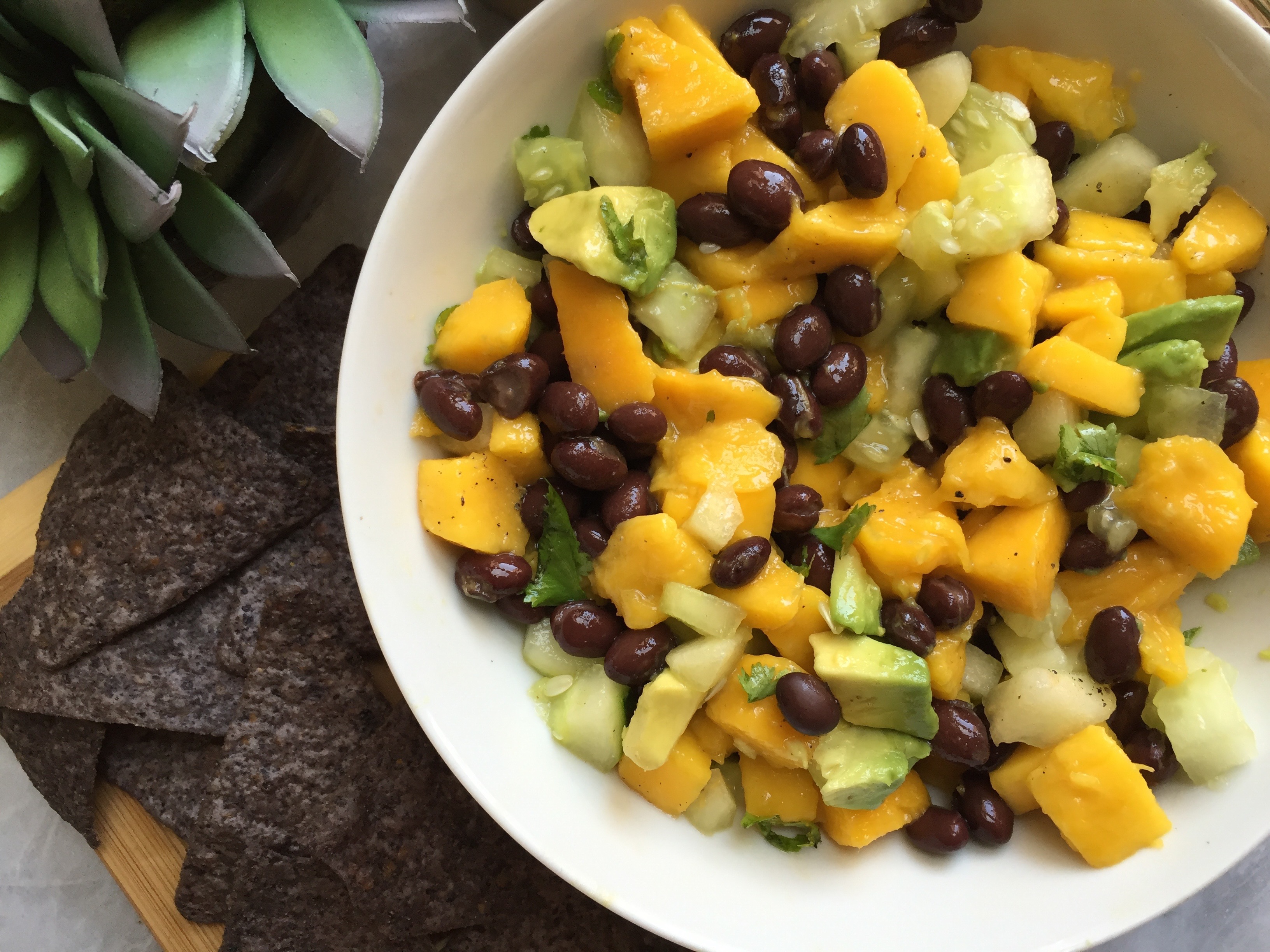 This salsa includes fresh & fruit. The mango makes it sweet, the cucumbers make it fresh, and the black beans add that "Mexican inspired" touch.
I also incorporated a bit of avocado to add creaminess and because…well duh, avocados are the best!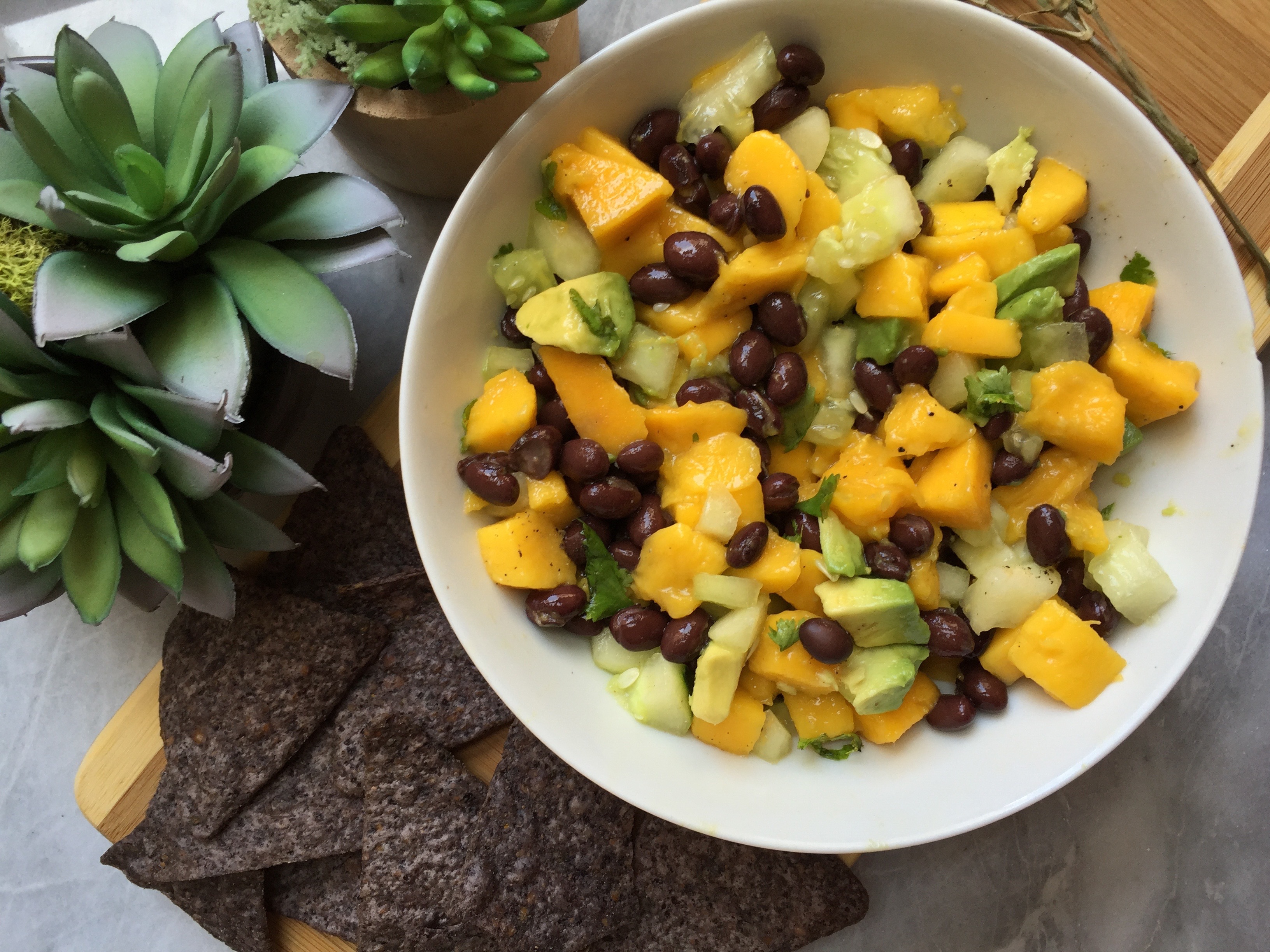 Ingredients:
1 Cup mango (I love champagne mangos). I used a small mango and half of a small mango to get one cup
2. 1/2 cup black beans
3. 1/2 cup cucumber
4. 1/4 avocado (use more if you want)
5. 1 tbsp chopped cilantro
6. 1/2 juice of lime
7. few dashes of favorite hot sauce (I used tabasco)
Preparation:
Chop cucumber, avocado & mango into small cubes. Chop cilantro finely.
Add everything in into the bowl and mix
EAT 🙂
This is such a simple but beyond tasty recipe. I hope you enjoy. Remember, if you do make this recipe (or any others), tag me on Instagram so I can see!
xo,
Jane
Instagram: Plantbasedjane