With Summer upon us, we all start to crave more refreshing and satisfying meals. I personally find that I consume way more fruit in the warmer months compared to when it's cold out. I also like meals that feel lighter, but are still delicious.
You probably wouldn't think of "Pasta Salad" being a light dish but by having a creamy avocado dressing instead of a mayo based one, it completely transforms the dish and screams summer time.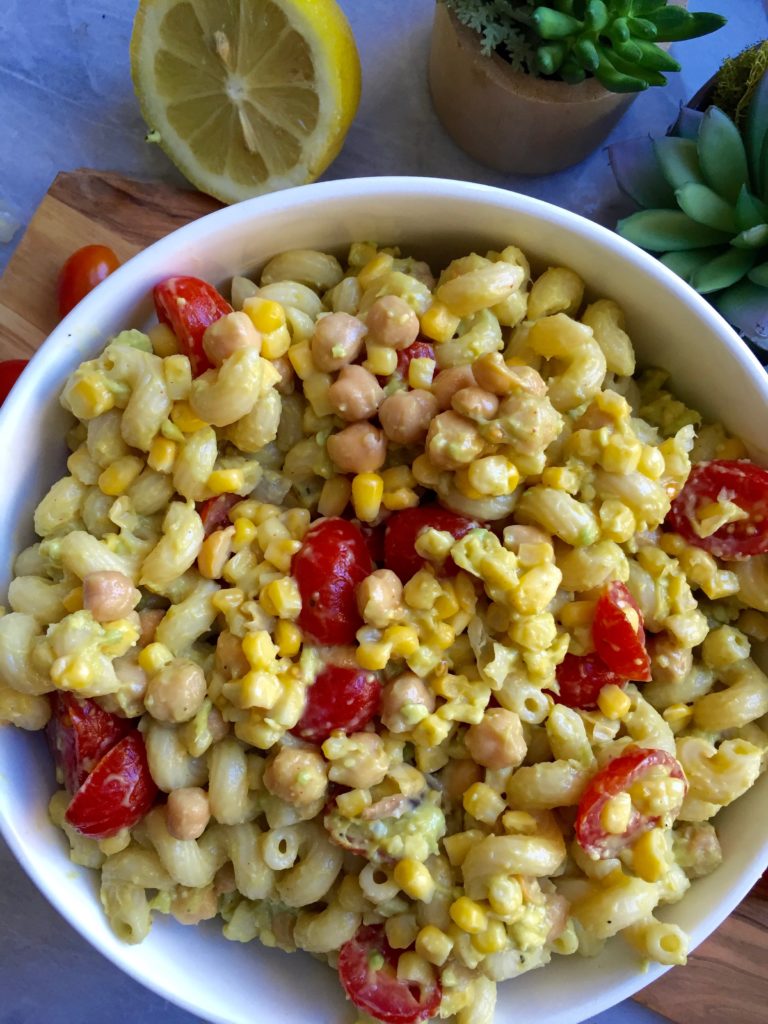 Also by adding toppings that are currently in season, it makes the dish feel even more fresh and perfect for this summer weather.
Tomato's and corn are the perfect summer toppings since they're in their prime season. Even though I like using frozen corn compared to fresh because it's more convenient, it adds a nice seasonal flare.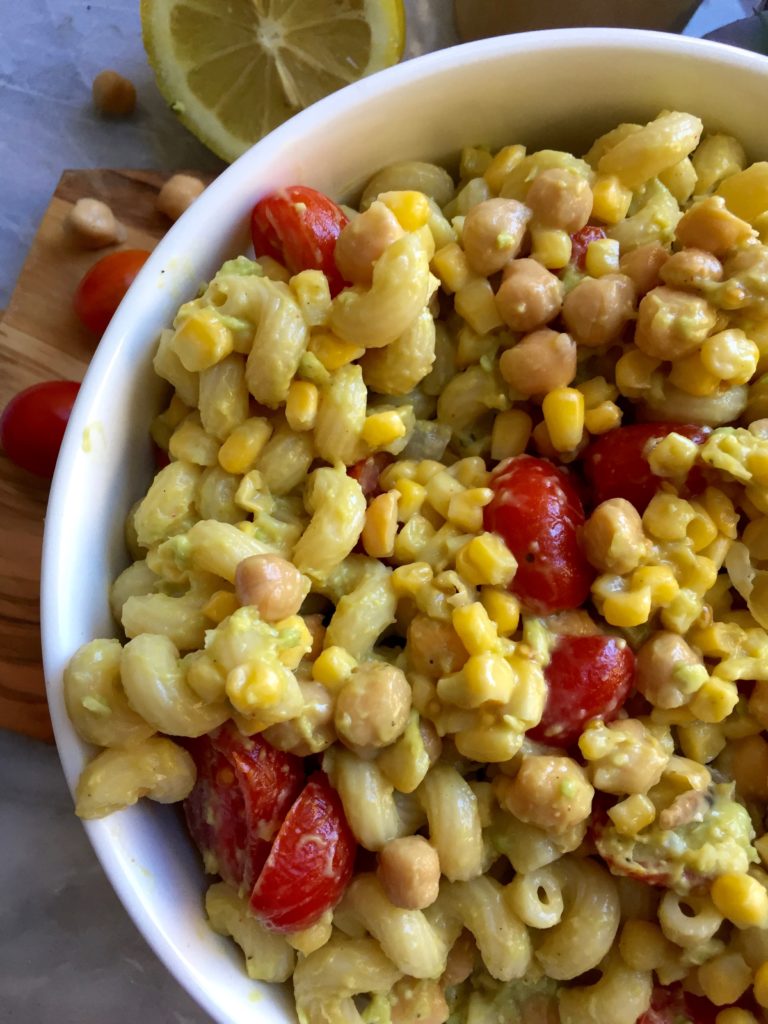 I also like to add chickpeas to this dish for variety and "protein" for all your non vegan friends.
This is the perfect side dish for your vegan BBQ, or just as lunch that is super delicious. I would recommend eating this in the same day or else your avocado will brown resulting in an ugly color. I do add lemon juice to this dish because it adds awesome flavor, but the acid will slow down the browning process in avocados (tip).
Prep time: 5 minutes Cook time: 10-12
Ingredients:
1/2 Pound Pasta (I like Cavatappi)
1 Avocado (I used a large hass avocado)
1 Cup Corn
1 Cup halved cherry tomato (grape tomatoes work too)
1 cup chickpeas
1/2 tsp salt
1/4 tsp black pepper
1/2 tsp garlic powder
1/4 tsp paprika (I like smoked paprika)
1/4 tsp onion powder
1/2 lemon (the juice from 1/2 a lemon)
Instructions: 
Cook pasta according to package instruction
While the pasta is cooking prepare chickpeas, tomatoes & corn
Drain pasta and rinse with cold water to stop cooking process and let cool completely to room temp
Add your avocado, spices, and lemon juice to a bowl and mash until everything is combined and there is no avocado chunks in your thick sauce.
Add chickpeas, tomatoes, corn, and your avocado sauce. Mix to combine.
Serve and enjoy 🙂
I hope you enjoyed this easy and delicious pasta salad recipe. If you decide to make this, tag me at @plantbasedjane on Instagram so I can see!
xo,
Jane