Hey guys! I wanted to share a snack with you I make constantly. I love to roast chickpeas because they become crunchy, and delicious. They're great to just snack on, throw on salads, or even sandwiches. The possibilities for them are endless, as well as their seasonings. I wanted to share a more garlic salty roasted chickpea because who doesn't love garlic?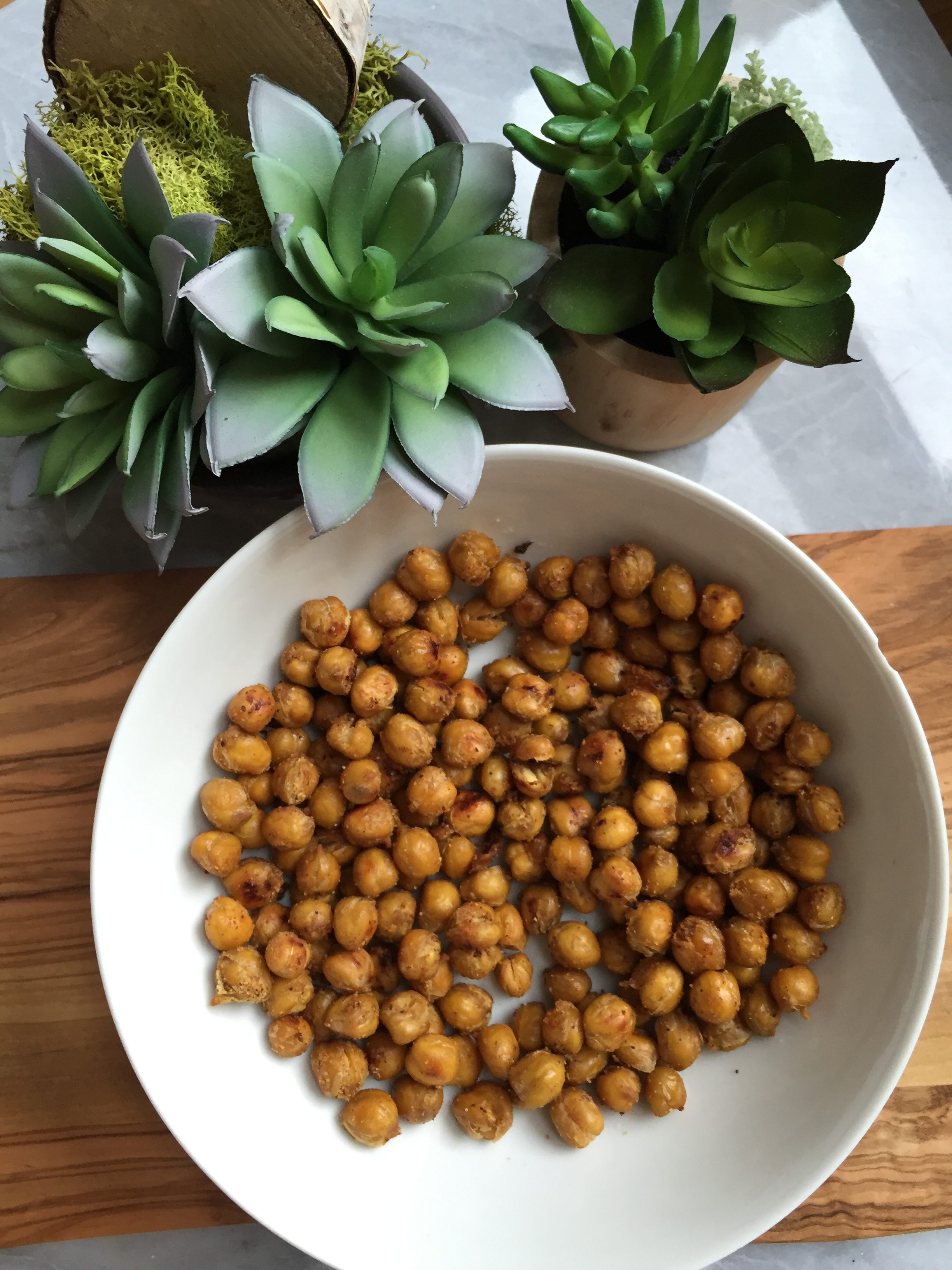 These are super flavorful of garlic, salt, nutritional yeast, and other yummy spices. They don't take too long to make, so they won't consume much time from your day. However, you'll probably eat them in about 10 minutes. They're THAT addicting.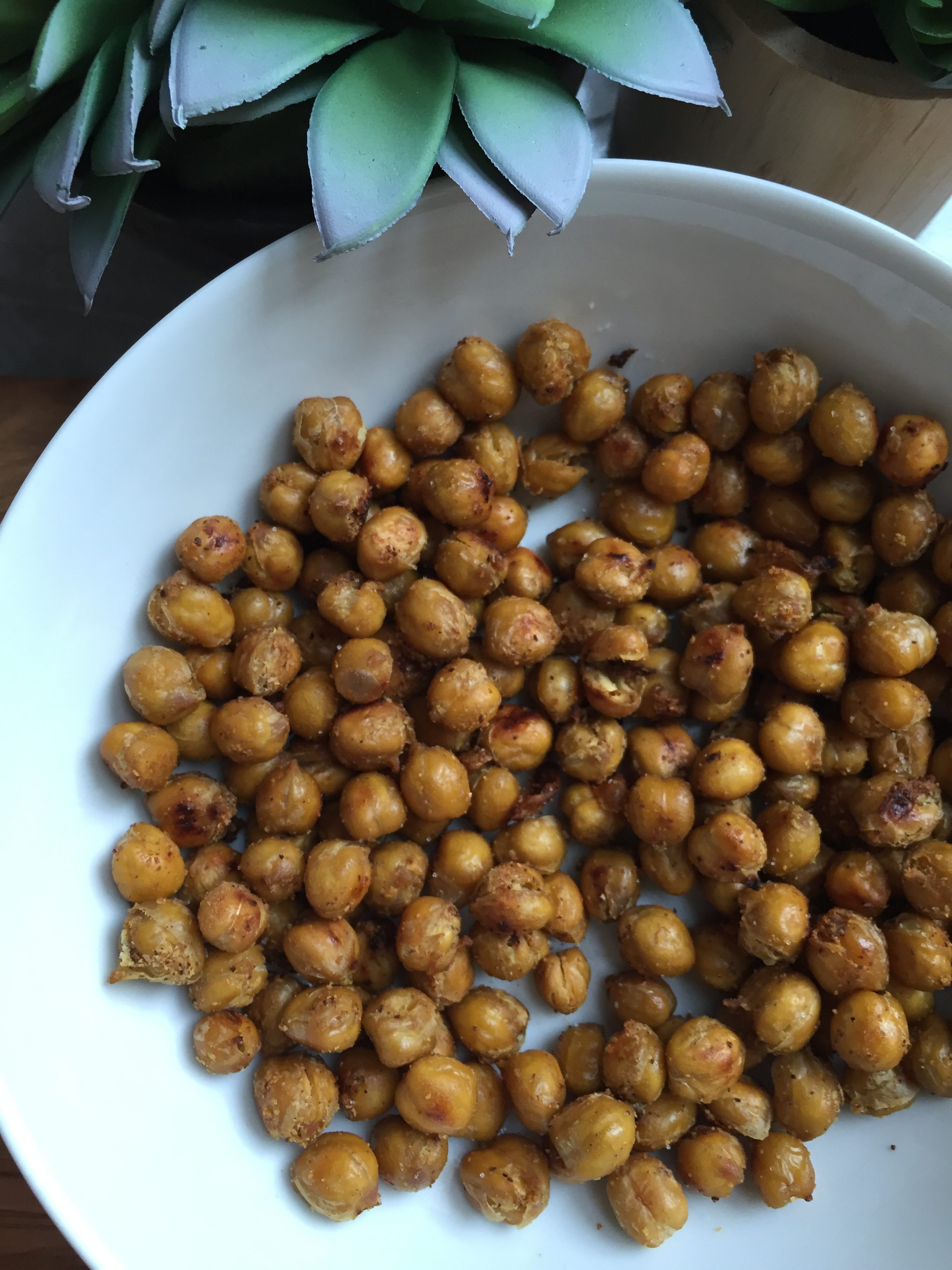 Prep Time: 2 Minutes
Cook Time: 40 Minutes
Total Time: 42 Minutes
Ingredients:
15 ounce can Chickpeas (Garbanzo beans)
2 Crushed Garlic Cloves.  I really love this garlic crusher: click here. 
1/4 Teaspoon salt
1/2 Teaspoon onion powder
1/4 teaspoon garlic powder
1/4 teaspoon paprika
1/4 teaspoon chilli powder
1 tsp Olive Oil
Instructions:
Preheat your oven to 400 degrees Fahrenheit
While your oven is preheating dump all your ingredients into a bowl combining well. Let sit until oven is heated.
Line chickpeas onto baking sheet and pop into oven
After 25 minutes, take out of oven and toss. Put back in oven for another 25-30 minutes
Take out, let cool, and enjoy.
I like to add an additional few flakes of sea salt on top 🙂
I hope you enjoy this healthy & delicious snack! They're addicting…so beware.
xo,
Jane
Instagram: Plantbasedjane
Snapchat: Plantbasedjane