As someone who is vegan, and allergic to nuts, I constantly try to come up with my own recipes that are easy and delicious. Before being vegan, I loved the quaker oats granola bars (the specific one was nut free). I am not entirely sure if they're vegan or not, however I highly doubt it. I wanted to come up with my own recipe for them that were cruelty free, and delicious.
I used to make yummy three ingredient cookies which contained oats, bananas & chocolate chips. I wanted to incorporate that same idea into a bar, but could still be made into cookies. These have a few more ingredients, but are all good for you and add more nutrients.
These bars remind me a lot of a chocolate chip banana muffin/bread. They have a chewy texture but are very moist and flavorful.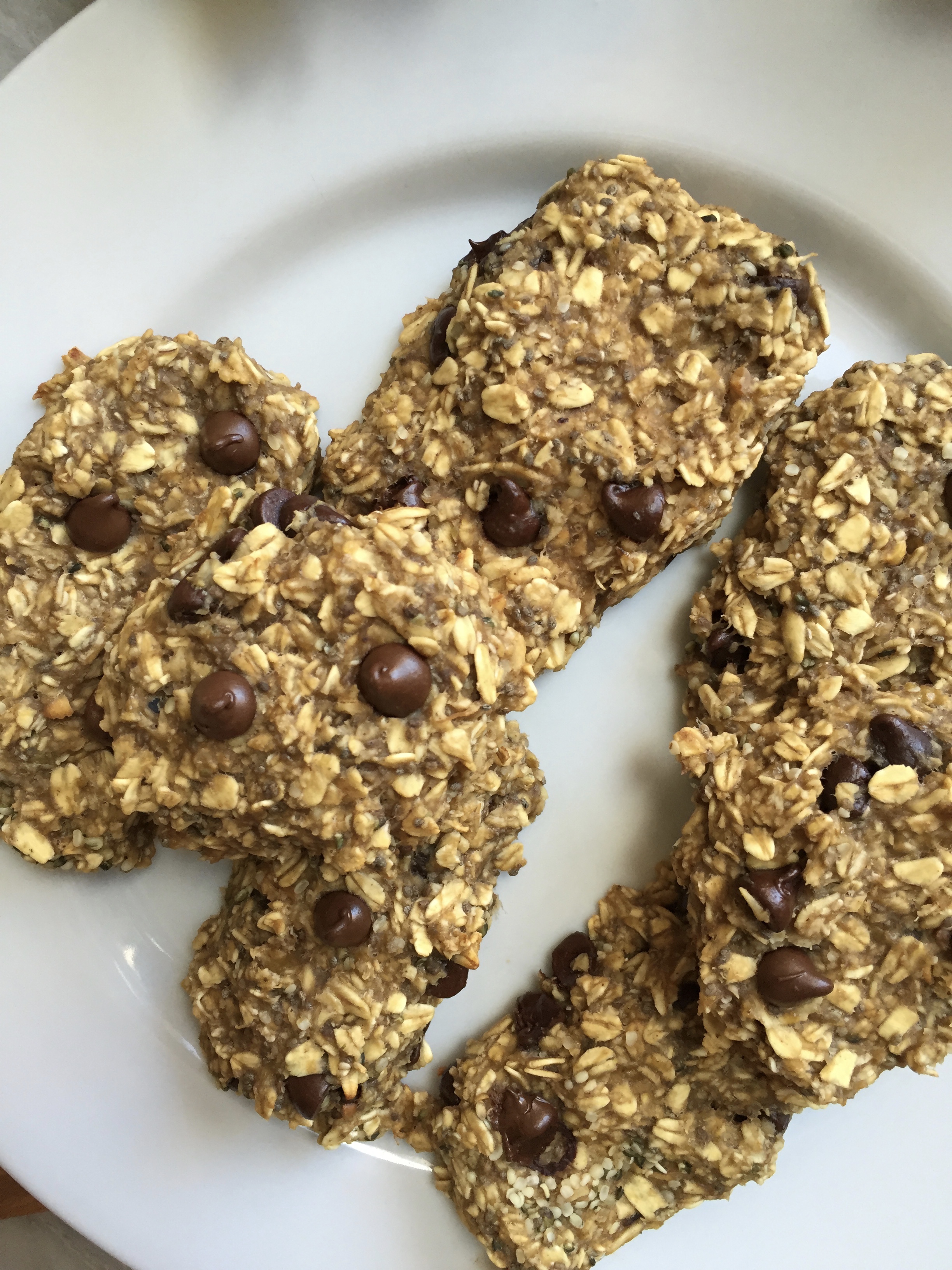 You can either make them into cookie shapes, or hand mold them into bars. I did both to share how easy it is to configure your batter into whatever shape you'd like.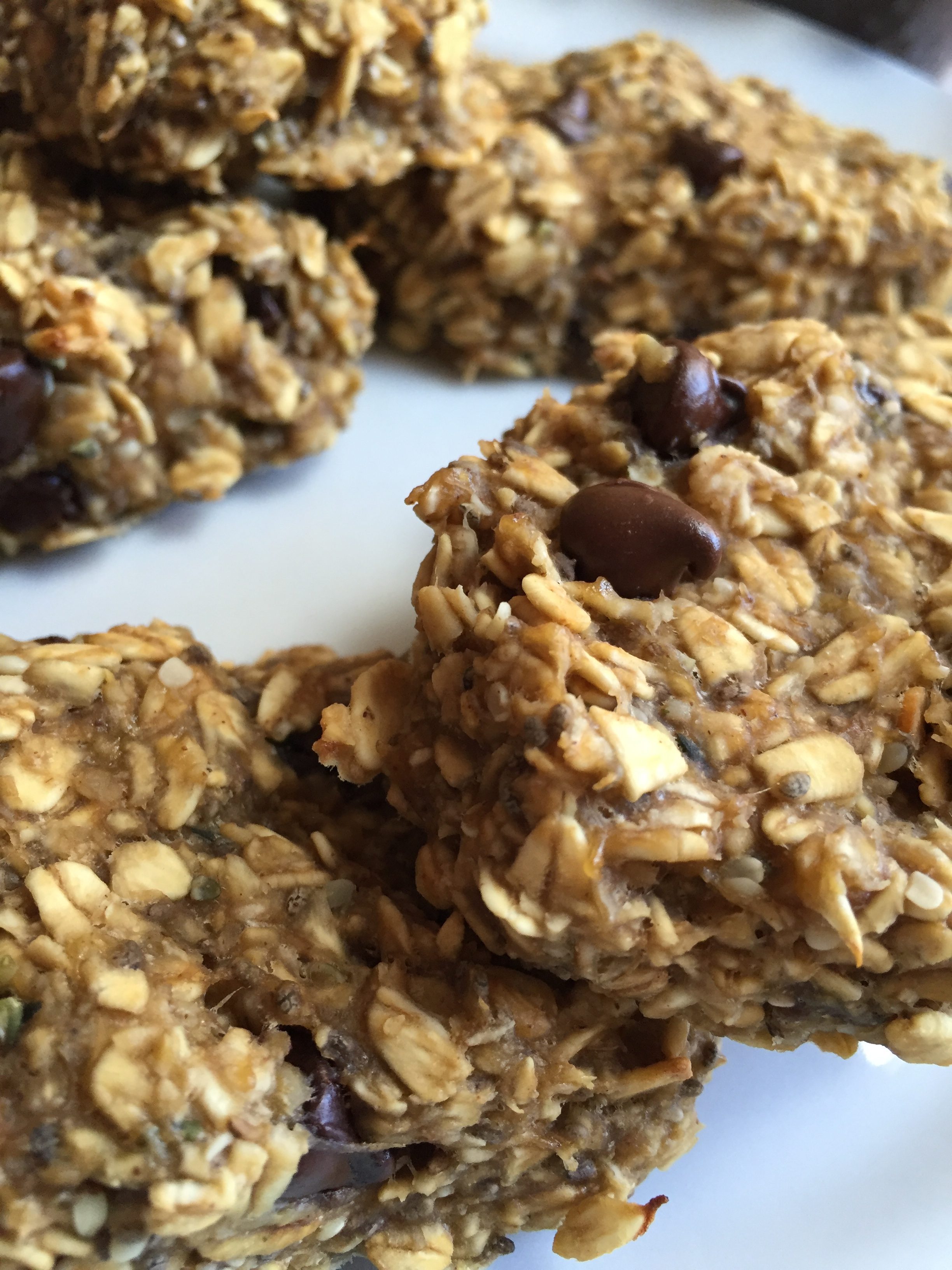 Prep Time: 5 Minutes
Cooking Time: 18-20 Minutes
Total time: 23-25 Minutes
Yields: 7-10 Bars or Cookies
Ingredients:
2 Large Bananas (Or 3 small bananas)
2 Cups Rolled Oats
1 Heaping Teaspoon of PB (I used Soy Nut Butter, but can completely omit)
1/2 Teaspoon Cinnamon
1/4 Cup Chocolate Chips (Reserve some for topping before putting in oven)
1 Tablespoon Chia Seeds
1 Tablespoon Hemp Seeds
Preparation: 
1. First, set your oven to 350 degrees Fahrenheit (176 Celsius)
2. Mash all your bananas into a bowl. The key with the bananas are to make sure they are ripened and spotty. This way not only will your banana mash about 10x easier, they will be much sweeter and make the bars taste even better.
3. Add in your PB (Soy Nut butter, Sunflower Butter, or can omit) and mix until combined.
4. Add in all the dry ingredients (not including chocolate chips) and combine.
5. Finally fold in around 2/3 of your chocolate chips into the mix.
6. Put your mixture onto a baking sheet lined with parchment paper to avoid sticking/no excess oil.
7. Add your remaining chocolate chips to the top and throw in the oven for around 18-20 minutes. Let cool and enjoy!
I hope you enjoy these bars! If you do, tag me in them or #plantbasedjane
xo,
Jane
Instagram: Plantbasedjane