I am a sucker for a good dip. Dips are perfect for parties, girls night in or even just to snack on during the day. After becoming vegan, I have been extremely interested in creating delicious and healthy dips that are cruelty free. I created this dip on a whim out of pure boredom and hunger.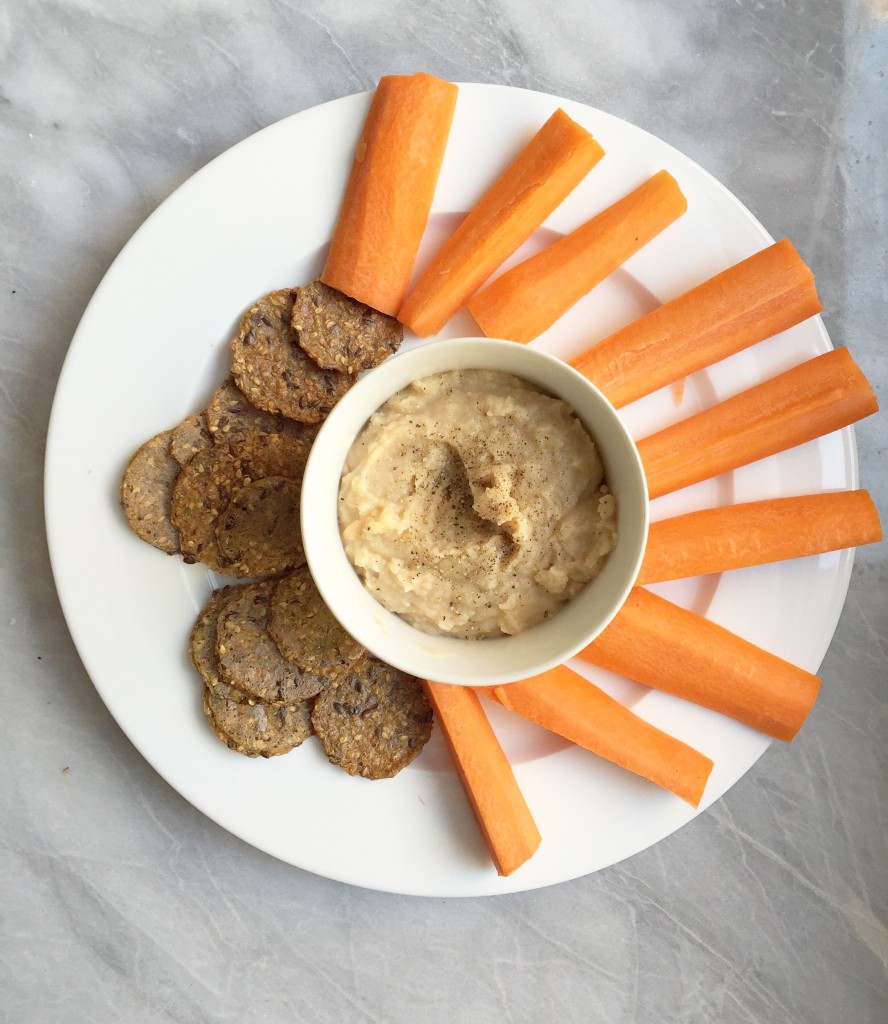 This dip is flavorful, savory and just plain delicious. The best part is that it's oil free. It's low fat, but still extremely creamy and packed with yummy flavors.
What you will need:
1 can of drained cannellini beans
1 tablespoon lemon juice
1/4 teaspoon salt (I like pink himalayan)
1/4 teaspoon Pepper
1/2 teaspoon garlic powder
1/4 teaspoon opinion powder.
Toss all these ingredients in the blender until smooth. If you want to thin it out, add some water or some non dairy milk.
Add to a dish, top with fresh pepper and dip with your favorite snacks! I love carrots and Mary's Gone Crackers.